This Memory Game can exercise children's memory building ability and promote brain development while enjoying the fun of games. Away from electronic device and start playing!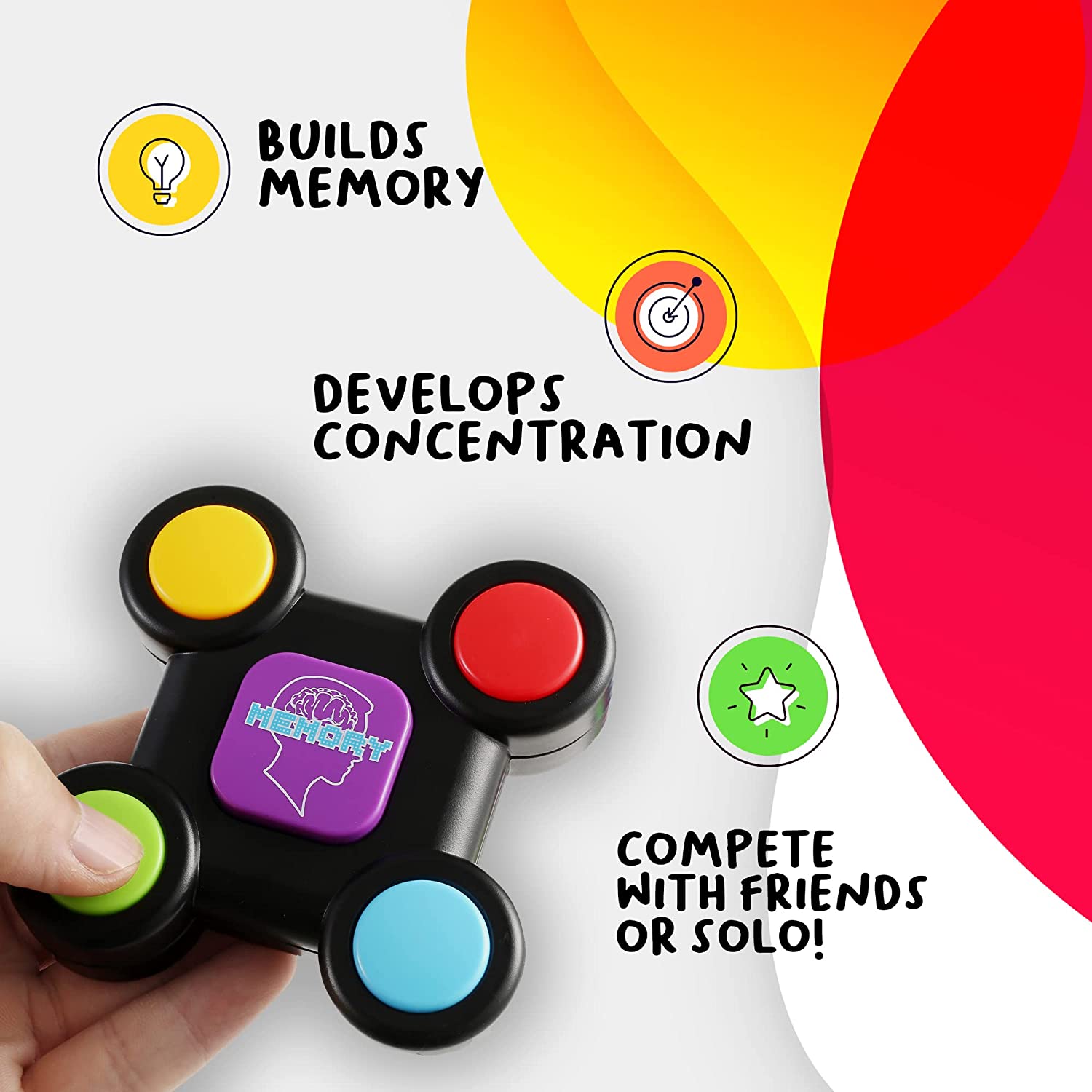 How does it work?
Watch, remember and repeat. Simon's handheld video game brings exciting challenges. Repeat the pattern and advance to a higher level.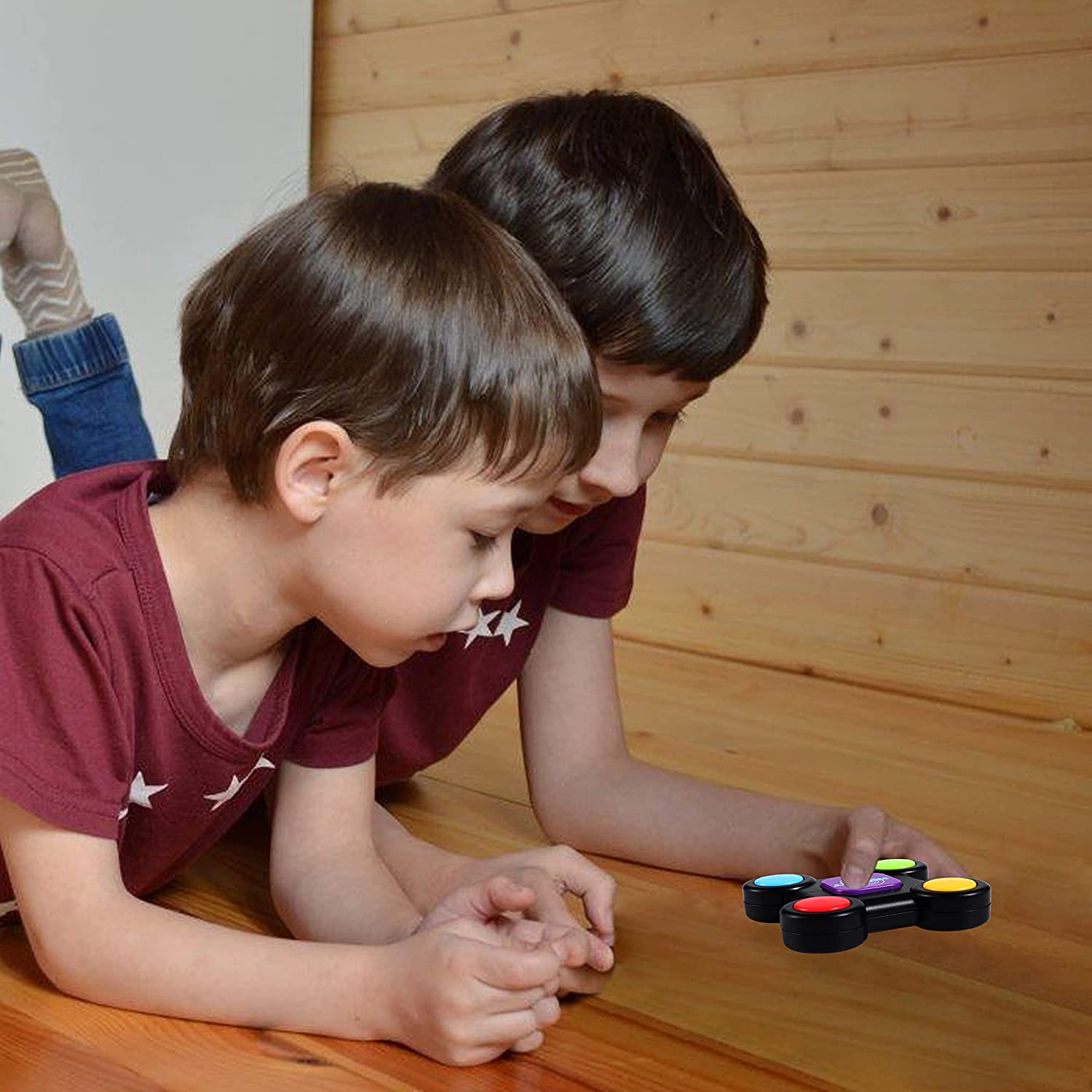 Enjoy fun & safe playing time!
Play the Memory Game with friends. Try to reach new high scores by completing as long as possible without causing confusion, and compete with your friends to see who has the highest score.
Can make fun birthday or holiday gifts for boys and girls aged 3 and above. This is a fast, challenging and very interesting game.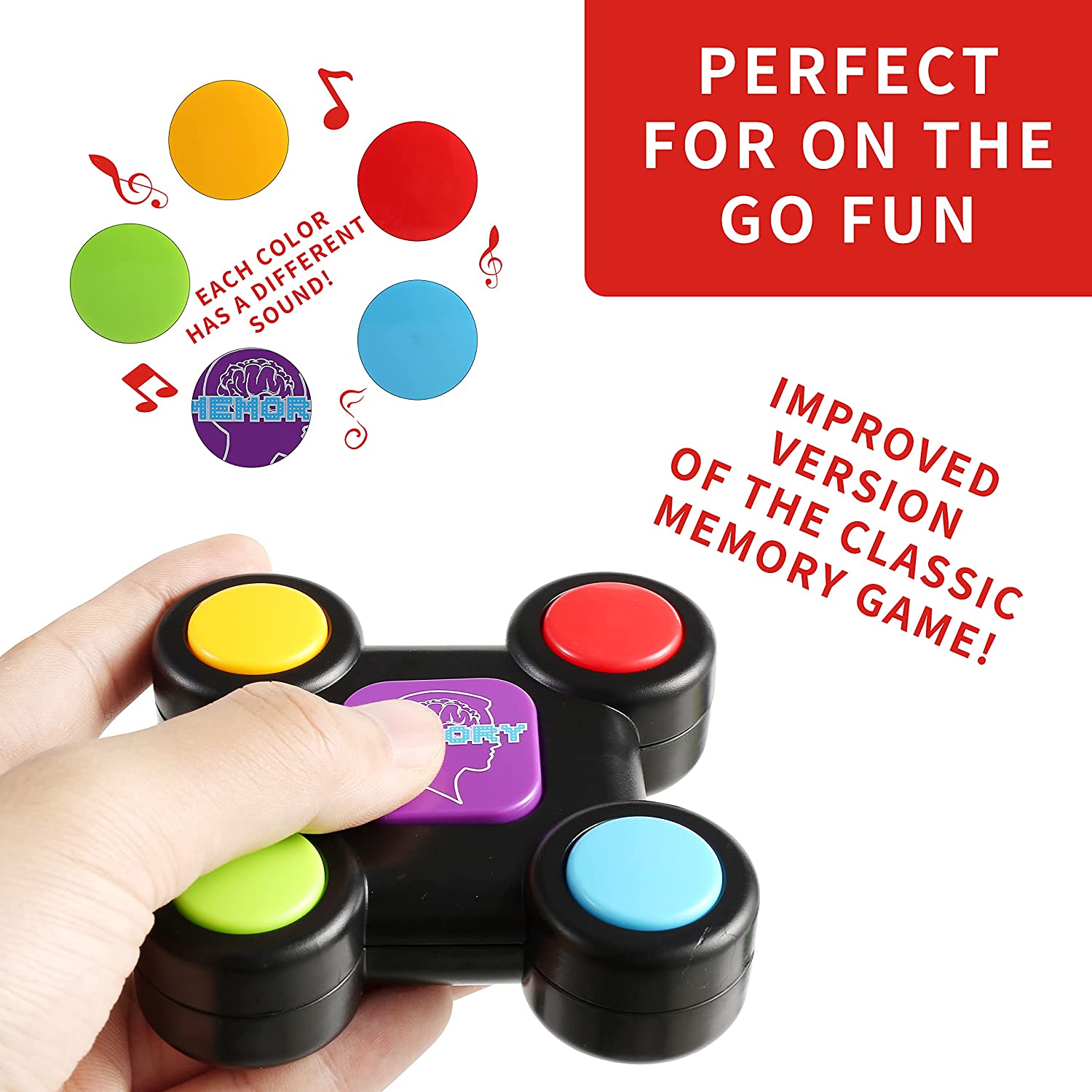 👪 Perfect game for family
Children will forget their screens with this new addictive toy.
For children's Christmas, birthdays, parties
Forget old games and play all day long with your new best friend.
Play with your children
Father and sons will have again good times together. And mums and girls too, for sure.
📺 Forget screens and start playing
With your grandchildren, they will love this toy.
Specification:
Material: ABS
Type: family toy
Package includes:
1* Electronic Memory Game