Keep water & foam out of your baby's eyes & ears with our Effective Shower Cap. Make washing your baby's hair become much Easier & Funny.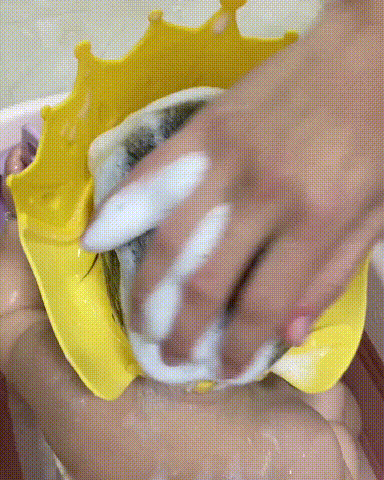 ☑️COMFORTABLE TO WEAR – Our shower cap is made of premium quality EVA foam material that is soft, flexible and lightweight... it's comfortable for your baby to wear during shampoo time.
☑️FOR BABY FROM 6 MONTHS - 6 YEARS OLD – The cap has a flexible design with adjustable fasteners....so you can easily adjust the cap to fit your baby's head.
☑️MAKE SHAMPOO TIME FUNNY – Your baby will be excited to wear the cap because he/she will be able to watch the water cascade off the rim of the cap and play with his/her bath toys while showering.
☑️PREVENT EAR INFECTION & EYE DISEASES – Water entering the ear can cause ear infection. Foam flowing into the eye will increase the risk of eye diseases. Wearing our shower cap your baby's eyes and ears will be protected completely because it keeps the soap and water out of his eyes and ears.
Specifications:
Material: PP
Weight: 0.080kg
PACKAGE INCLUDES: