The Kids Watermat allows children to have hours of fun outdoors this SUMMER. It's the best way to fight the heat!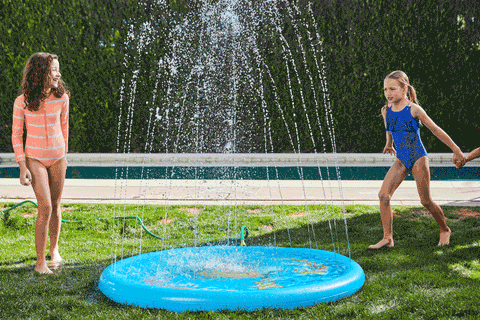 CHEAPER THAN A SWIMMING POOL – It's no longer necessary to buy an expensive swimming pool to fill up with litres of water. This play mat is much more fun and cheaper!
A LOT OF FUN AT HOME – Even if you're not allowed to leave the house, you'll have plenty of cooling. This way, it just becomes a little more bearable.
FAST AND EASY – The Kids Waterma is easy to connect to your normal water connection and then provides hours of water fun without the need to worry about it.
SAFE FOR KIDS – The Kids Watermat is made of high-quality materials to ensure the safety of children. Your children can safely have lots of fun alone or with their friends.