Need these
Glow

Sticks

at the

Party

!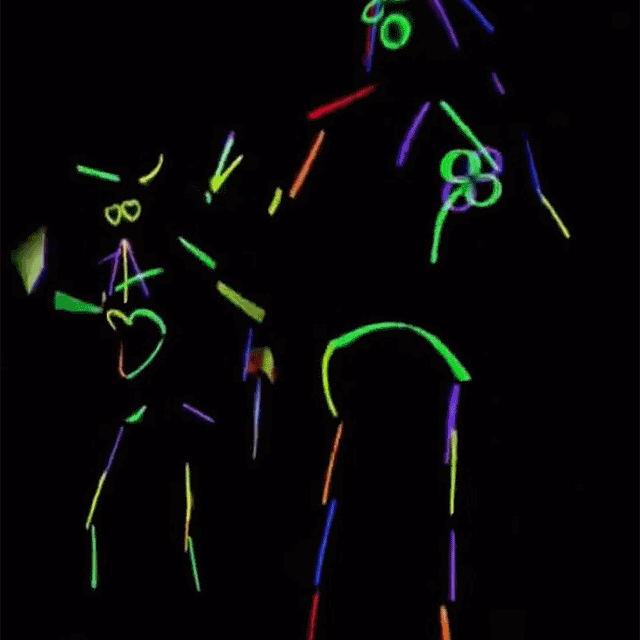 Glow-in-the-Dark Party Favors
Celebrate your special event with awesome glow-in-the-dark sticks. These cool party favors are perfect for a wedding send off or wedding reception, or for any exciting celebration on your calendar. Get creative with these glowsticks and connectors - the options for fun and laughter are endless.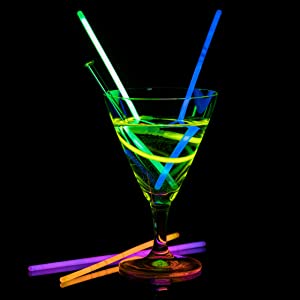 Easy Activation, Strong Glow Intensity and Long Glow Duration
Simply bend the glow sticks and shake them up well to get them glowing. Then have fun and let your creativity run wild. Throw some light sticks into the swimming pool for an exotic night swim. Light up dark garden paths for your party guests. Grab a pack when you go camping. And of course, use them as "fireworks" on Fourth of July and as "sugar-free" trick-or-treating on Halloween.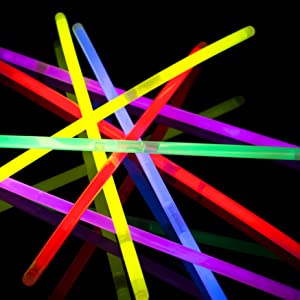 Glow Jewelry for Kids and Adults
There's an assortment of seven vibrant colors in each package plus 100 plastic connectors with which to form glow bracelets, glow necklaces, hoops and chains and ropes. Throw the best black light party with this glow party supplies. The more the merrier when it comes to Party On neon glow sticks!