Duckling Bathtub Fountain Toy

Multifunctional Duckling Bath Toy
What You Will Receive:
Except the boat, it comes with 3 little ducklings and 1 shower head.
Boat * 1 Shower Head * 1 Suction Cup * 1 Duckling * 3
Different Accessories, Different Effects:
Duckling Mode: Each duckling has different sprinkler-nozzles, so the shape of the water spraying from the nozzle is different.
Shower Head Mode: With the shower head, it replaces your own shower head in the bathtub, and brings more fun for kids.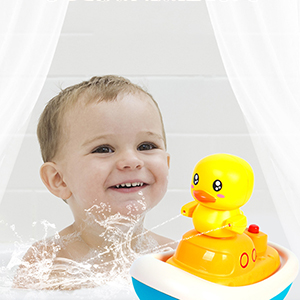 A Good Playmate for Kids
3 Ducklings, 3 Play Modes
With the different sprinkler-nozzles, each duckling sprays water in different shape.
Waterproof Design
There is no need to worry about the problem of water leakage because it is equipped with dual battery compartments and a waterproof rubber seal ring.
2-Level Switchable Suction
The power switch button is also a level switch button that enables players to choose the corresponding level for different accessories. For example, the moderate suction is for ducklings; the strong suction is for the shower head.
A Bath Makes the Bath Happier
Lovely Appearance
Multifunctional Toy
Healthy ABS Plastiscs Material
Durable and broken-resistant.
Popular Duckling Bath Toy
Duckling Mode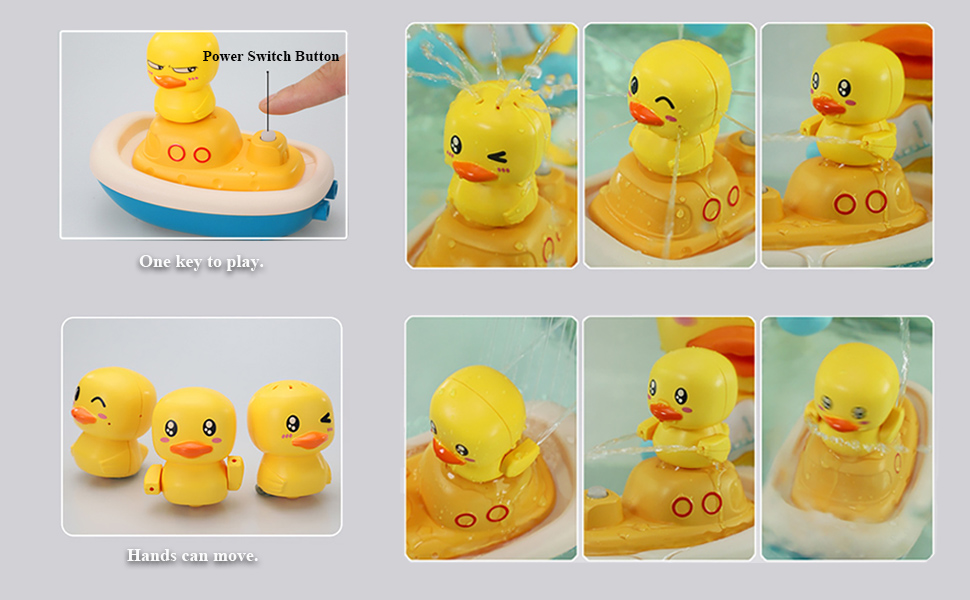 Shower Head Mode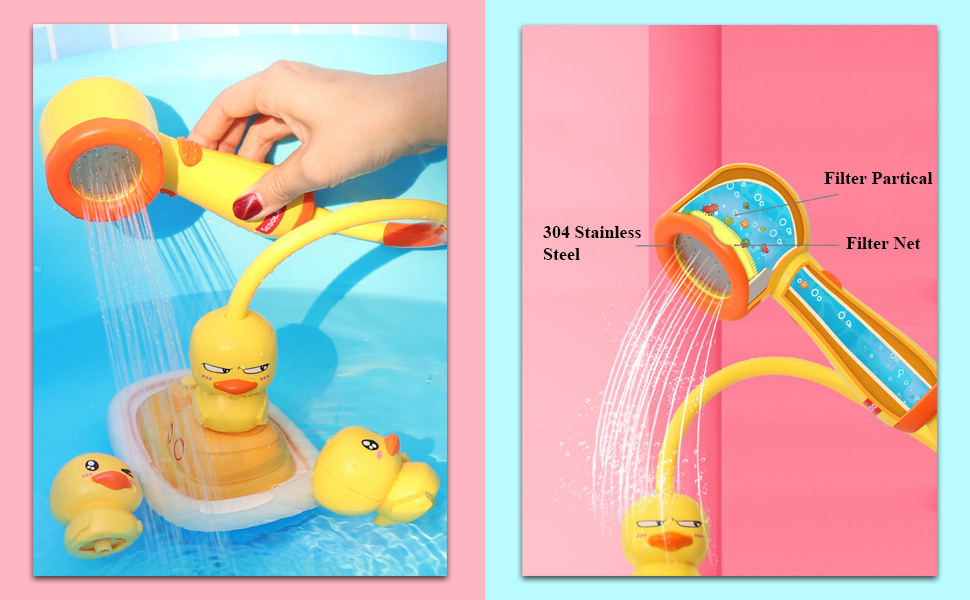 Waterproof Battery Compartment
An additional seal ring protects the battries from being damaged.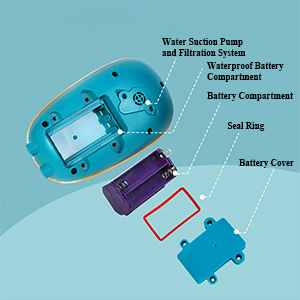 Pumping Port
Although pumping port is not big, but it still pumps water strongly.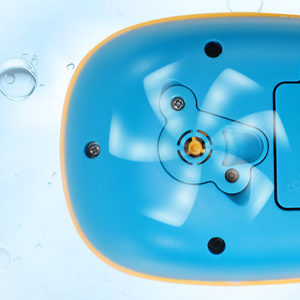 Suction Cup
With the suction cup, it enables you fix the boat in the bathtub or the wall.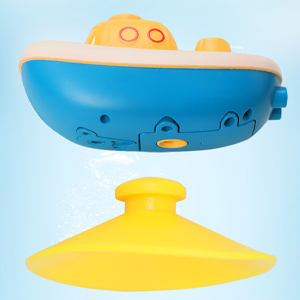 The Power Button Is Also the Level Button
One Button to Start
It is easy to turn on the toy. Simply press the button one tiem, then it will start pumping water. Press the button one more time, its suction will increase. Press it again, it will be turned off.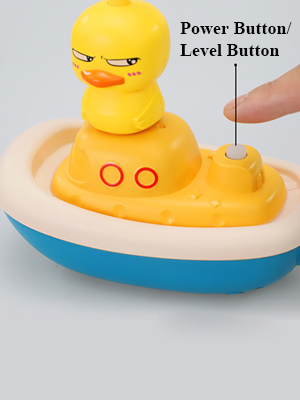 Dimension