This hammer battle toy is a perfect toy for children's hands-on ability. Easy and interesting to play, press button and use hammer to knock opponent robots heads, the opponent blocks with a shield until one of the robots are hit on the head, the head bounces, and the other side wins.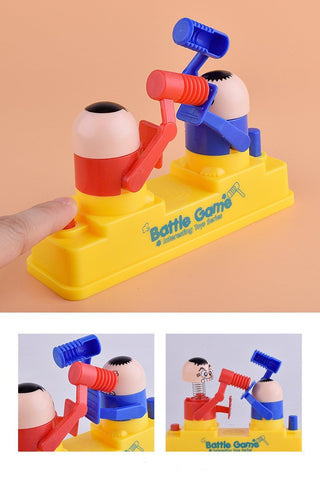 A two-player game, kids can get much fun from winning the game.
Great for stress relieving and enhance parent-child interaction.
Made of environment-friendly plastic materials, safe and non-toxic, children can rest assured to play.
Cute cartoon shape and bright color, easy to attract children's attention.
Soft small hammer, no edge design, care for the child's young hands.
Two people to play mode, adults and children play together, enhance family interaction.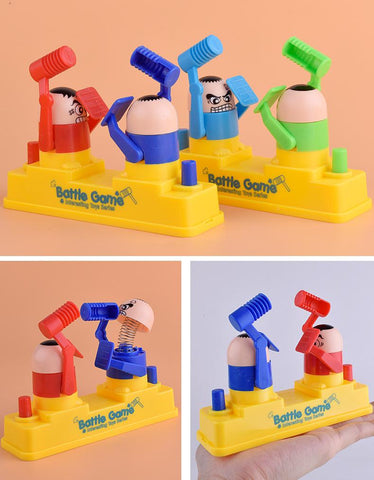 Specification:
Material: plastic
Color: Color will send by random!
Size:about 13*9*4.5cm
Weight: Approx.329g
Package list: 1 * two-player battle game toy