After 365 days, this "normal" calendar will turn into a beautiful 3D paper sculptured earth, both romantic and innovative.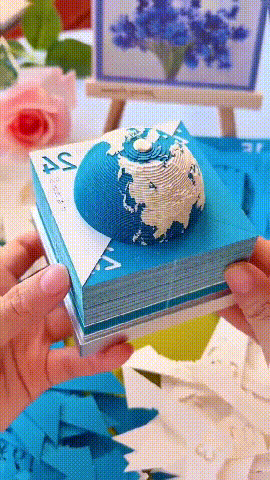 Feature:
【Long-term Use】----- This calendar is in 2023 Perpetual format, These little calendars are easy and comfortable to use and take off, leaving no and cleanly removing, the paper is durable and can be used as a bookmark, Tear-off a page each day and use the notepaper to write a prayer, meditations, note, or a simple list to organize your day.
【Exquisite Design】-----Breakthrough precision microscopic carving process, fashion design 360° earth model calendar. It will add some fun to your work environment or home every when you tear off the memo pads to begin a new day.
【Perfect Gifts】----- Distinguished from the traditional calendar on the market, its unique aesthetic design is perfect as a gift, whether it is office records or decorative ornaments can be competent. It will definitely be a unique and practical gift for your family, friends, or business partners, suitable as a mother's day, Children's day, Christmas gift.
【Work and Home Assistant】----- Great tools for office or home, remind you that a new day has begun on earth in time, has an artistic value of the collection. Stylish, practical, and interesting. Exquisite interior decoration and these calendar blocks are a perfect fit for offices, practices, coffee shops and restaurants.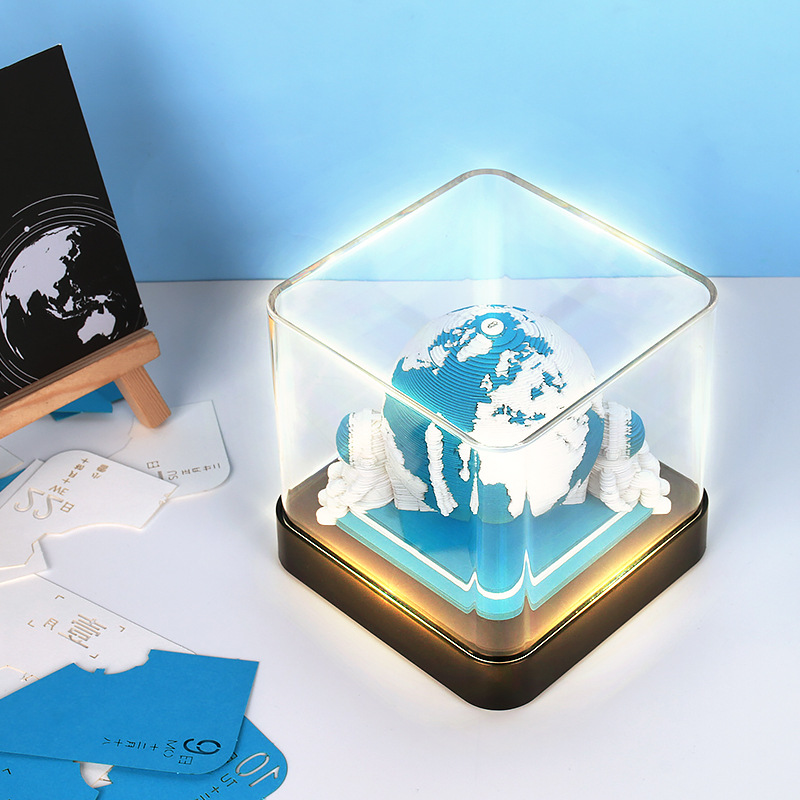 Advantage:
1. 360-degree landform model
2. Micro-engraving process
3. It is a great gift option.
4. It is a great desk decor.
5. It is a great business tool.
6. Colored wood pulp special paper, and pollution-free.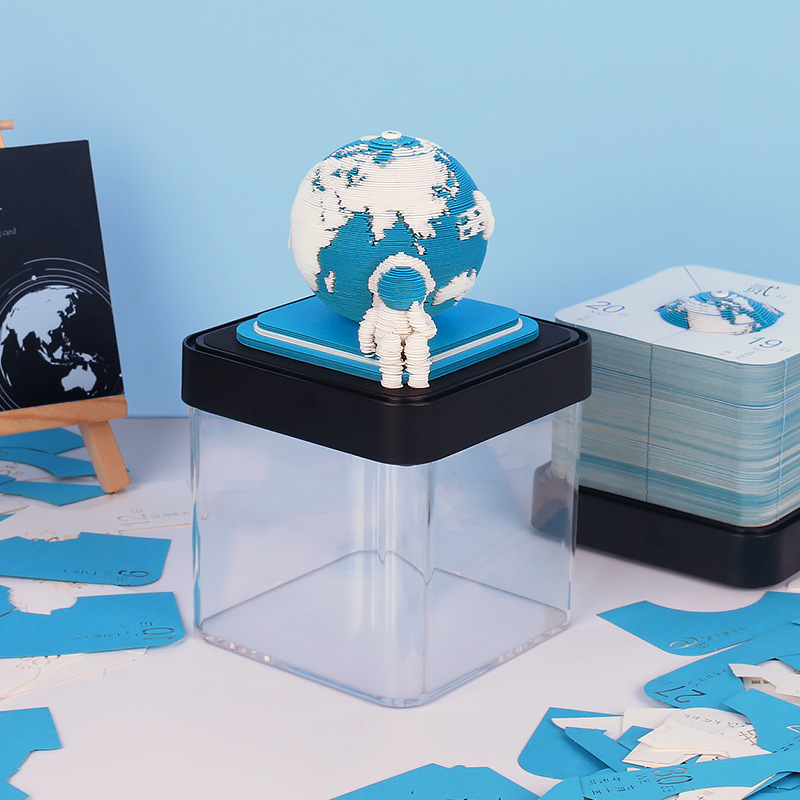 Specification:
Name: 3D Paper Sculpture Calendar
Product size: 89mm x 89mm x89mm
Packing size: 101mm x 101mm x 95mm
Material: color full wood pulp special paper PS plastic parts
Process: hollowing, hot stamping, printing