22 PCS Science Kit Toy
Package includes dinosaur mold*4, crystal sand*4, seed crystal*4, magic sand*2, stirring rod*2, wooden stick*1, transparent cup*4, display base*1.
Abundant materials are perfect for little learners to experience the experiment well!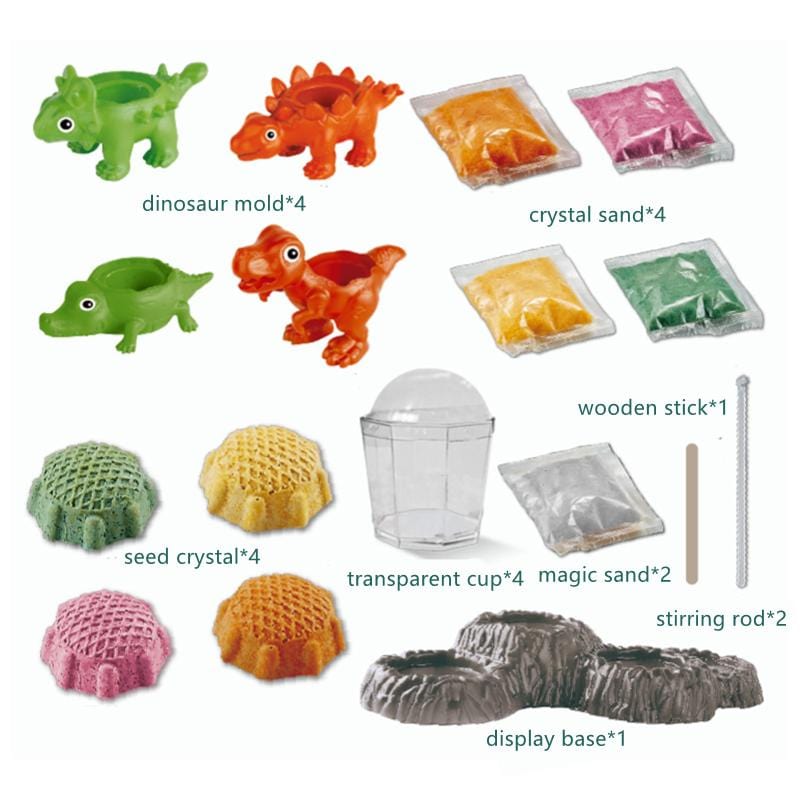 Grow Own Dinosaur Crystal
Comes with 4 cute dinosaur base: Stegosaurus, Tyrannosaurus, Triceratops, Crocodile
4 color seed crystal: orange, pink, yellow and green crystals.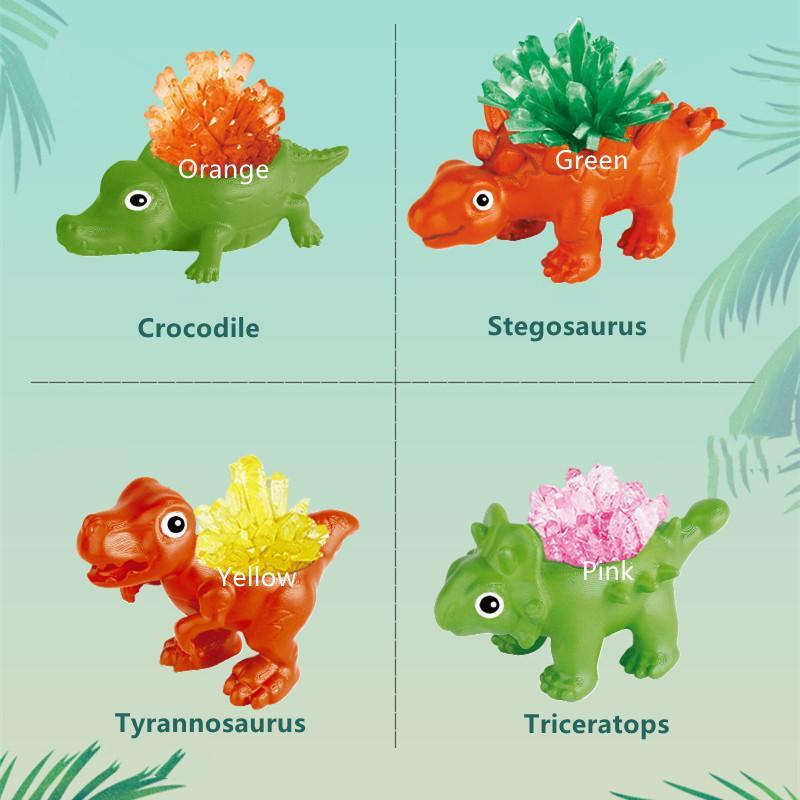 Get the real crystals in 8-10 days
Follow the manual with detailed steps, to get the crystals that normally takes millions of years to appear!
Experimental principle: The highly saturated solution evaporates through water, and the released crystalline molecules are continuously adsorbed on the seed crystals, and the crystals gradually grow up to form a crystallization phenomenon.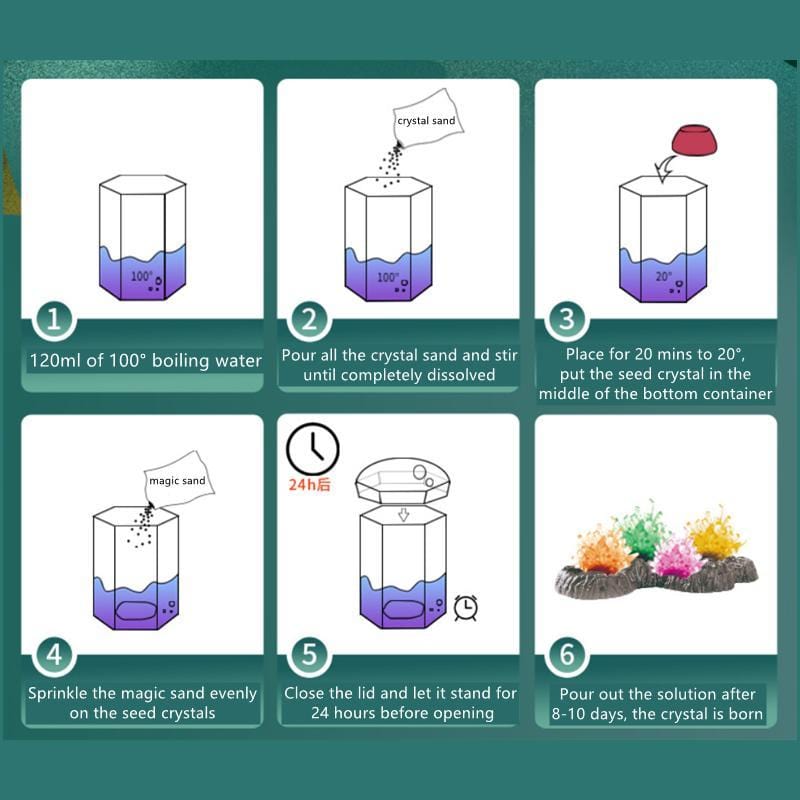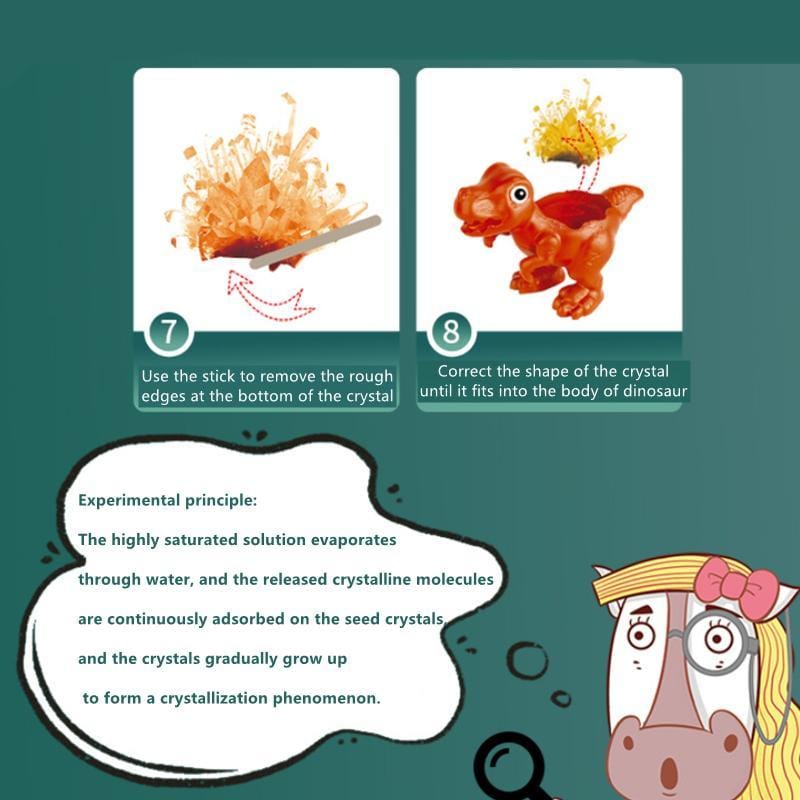 Help let children put aside electronic products and see the world in multiple dimensions
Observe the crystal growth process with children, record scientific research notes, and lead your children to play and learn at the same time.
Children can also work together with their friends to participate in the experiment, discuss the process, and share their own experimental experience!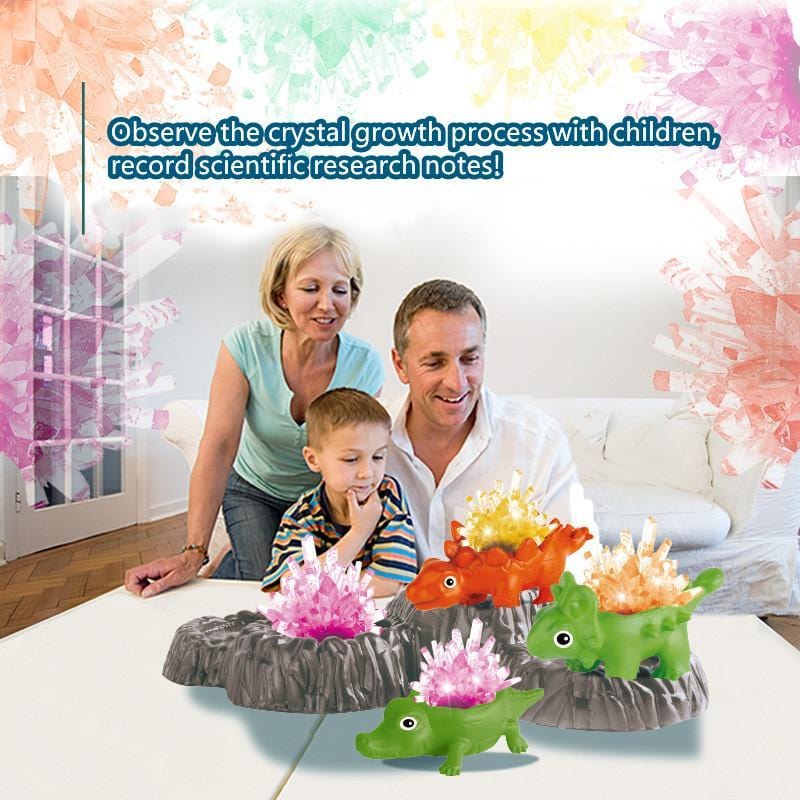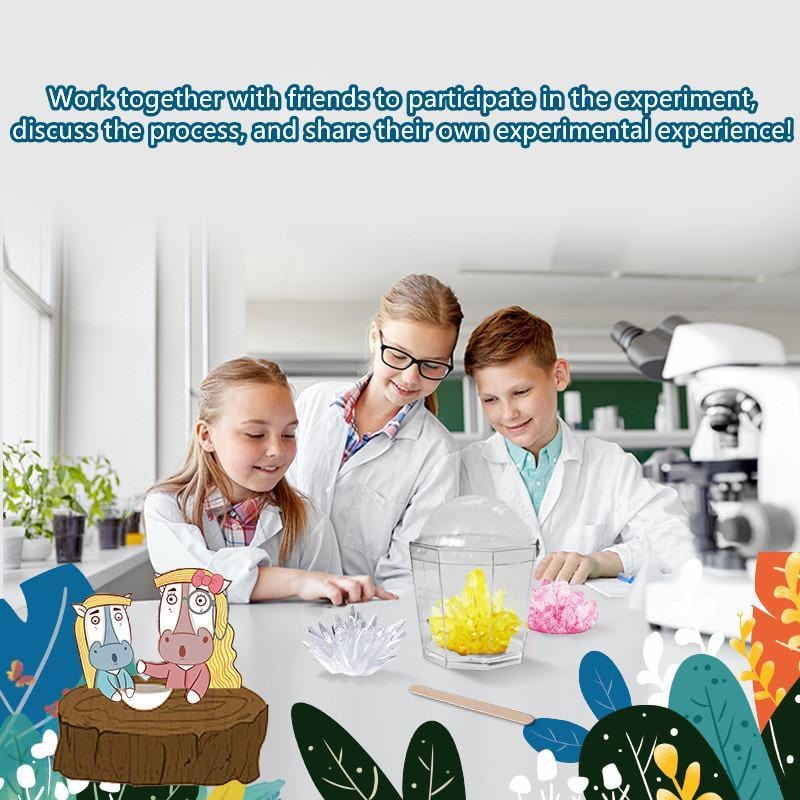 Note: The configuration kit material is safe and has passed the national agency safety certification.
Age: 6-12 Years Old