DIY 5D 
Diamond Painting
 Christmas Rhinestone Sock Embroidery Mosaic Gift Bag Art Craft Home Party Decoration Kid Gift
Specification:
Size: 35*20*cm
Weight: 60g
Material: linen+flannel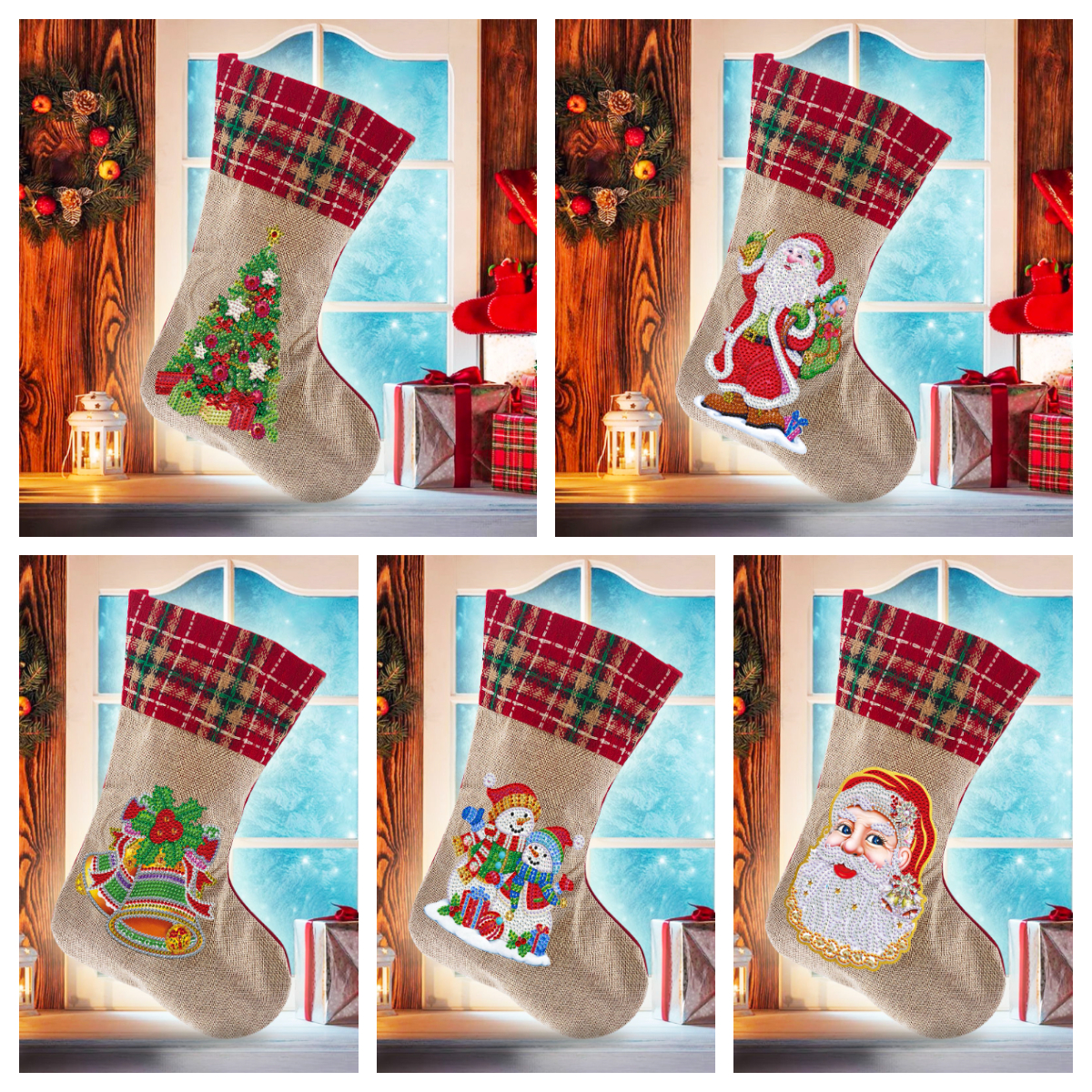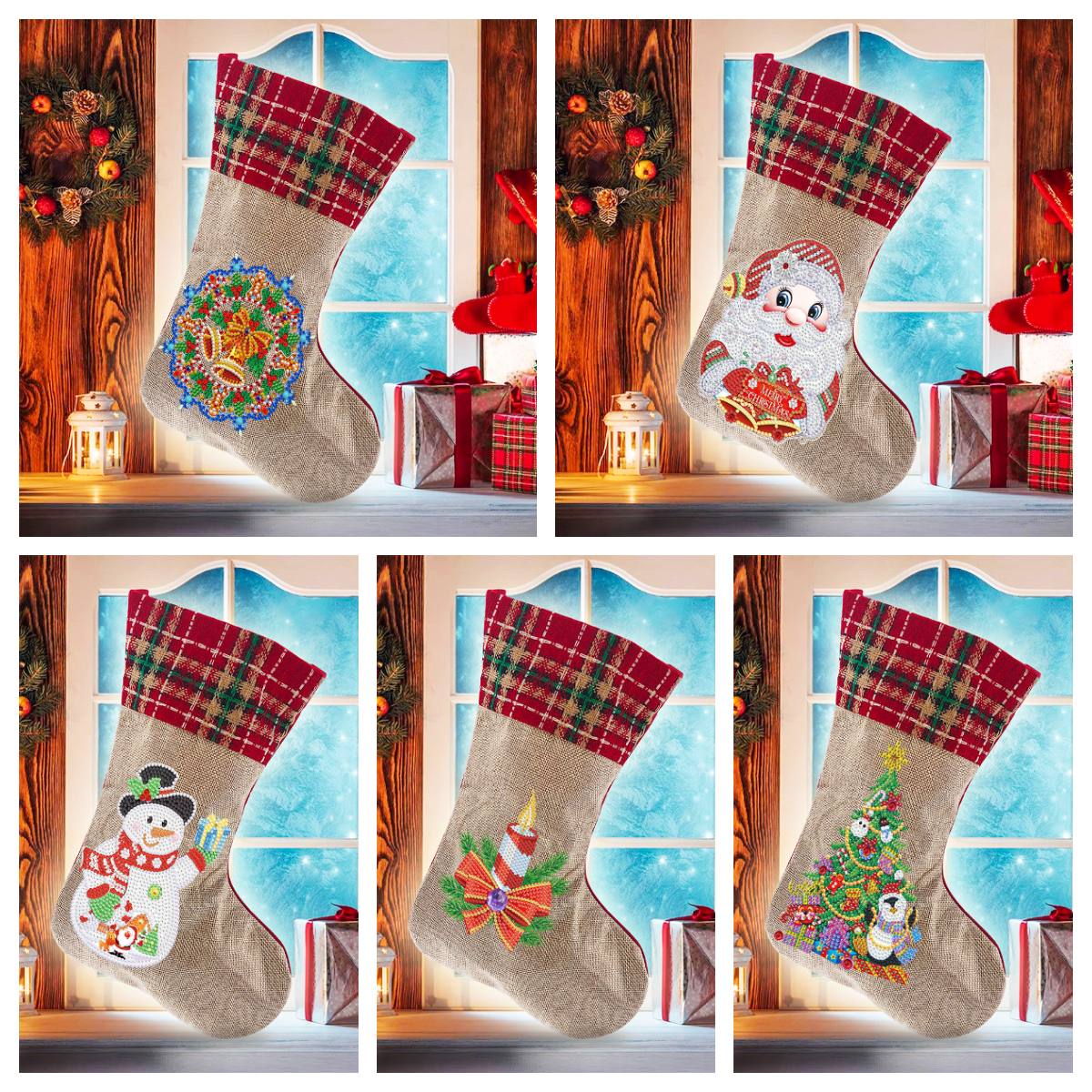 Making steps:
1.Open the package and check whether the tools for 
Diamond Painting
 are complete;
2.According to the color code of resin diamond, choose a color on the plate. If the same color is pasted once, the speed can be improved;
3.Find the corresponding color code on the sock sticking part, and start sticking until it is finished;
4.After the completion, in order to stabilize the diamond, you can press it lightly on the diamond sticking part for a while;
Note:
If you don't know what color to use, please refer to the color table
Due to different measurement methods, there may be an error of 1~3cm. This is a sock with diy diamonds. If it is not finished, you need to finish it by yourself, just stick diamonds on DIY.
Cleaning will reduce the viscosity of the glue, and the sticking part can not be cleaned