ote: Every quartz is natural, so every planet will have some slight differences.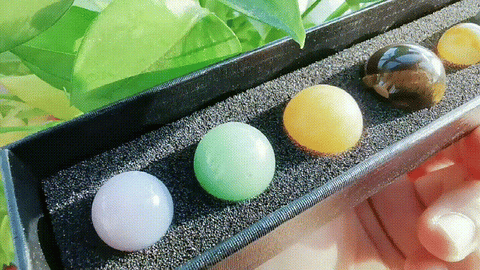 Ideal for crystal lovers, gemstone collectors and rock enthusiasts, crystal and reiki healers and yoga practitioners, metaphysical healers, astronomers, physics teachers, children's astronomy enthusiasts, classmates and those interested in the universe.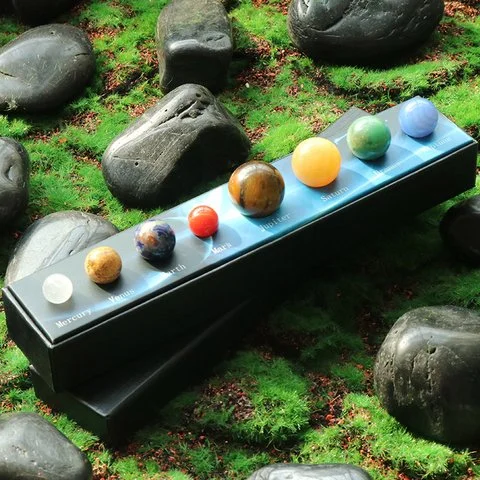 Handmade natural gemstone crystal ball, model of the solar system, model of the eight planets for geography teaching.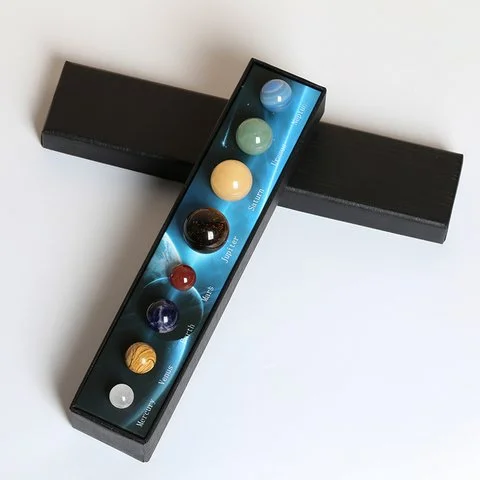 Use as a decorative piece for your living room, display in your home or any other creative use you can think of. Good for health.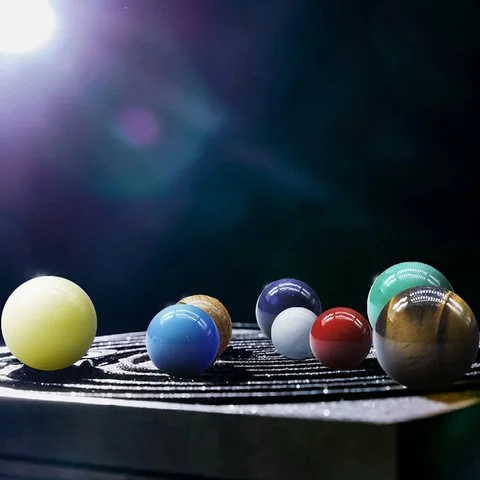 Solar System Crystal Ball Decoration - Quantity: 8 gemstone balls + 1 gift box. Each stone represents a planet in the solar system which surrounds you like the sun, generating positive life energy.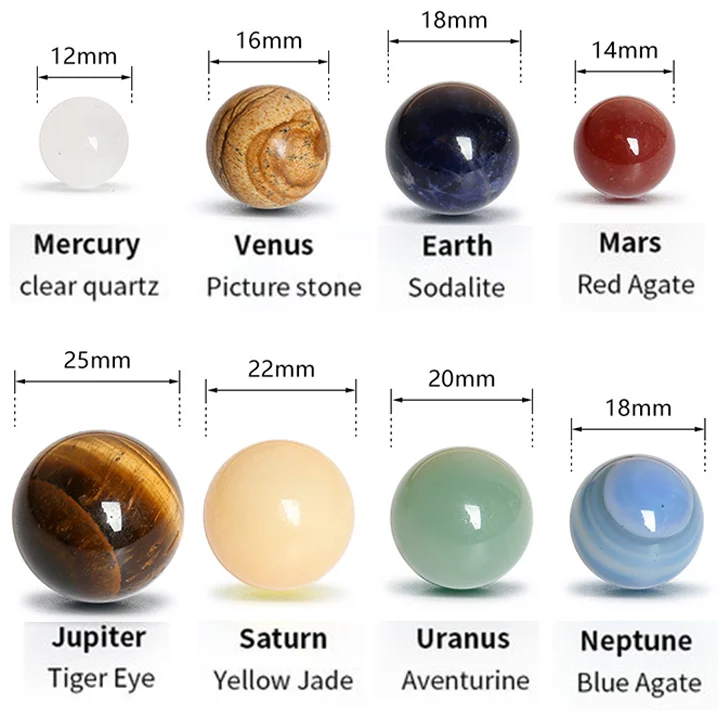 Material: crystal
Size: 1.2~2.5cm
Box size: 9*1.9*1.1in/23*5*3cm
Packing list: Eight planets suit *1 set.
The eight planets:
Mercury at 12mm is made of white turquoise,
Venus at 16-20mm is chartreuse,
Earth at 20mm is sodium squared,
Mars at 14mm is red agate,
Jupiter at 25mm is tiger's eye,
Saturn at 22mm is topaz,
Uranus at 20mm is eastern jade,
Neptune at 18mm is blue agate.