Working out at home has never been easier with the #1 rated personal gym equipment.

The Power Up 14 in 1 Exercise Board is an innovative color-coded push-up board training system that strengthens and sculpts the entire upper body (chest, shoulders, back, and arms) while engaging your total core.

This unique training system has a stable platform that comes with two comfortable handles and color-coded holes. It allows a user to change angles and positions for the most convenient push-ups that focus on particular muscle groups. Multiple angles and positions mean a better outcome and the ability for different super exercises for the ultimate upper-body definition and power.

Features:

Color-Muscle Match Up
Red    > Chest
Green > Back
Blue    > Shoulders
Yellow > Triceps (arms)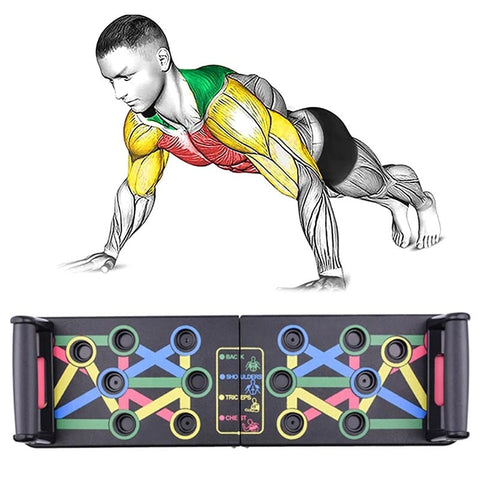 Burn calories and develop strength with this innovative push-up system that will lead you through a total-body workout.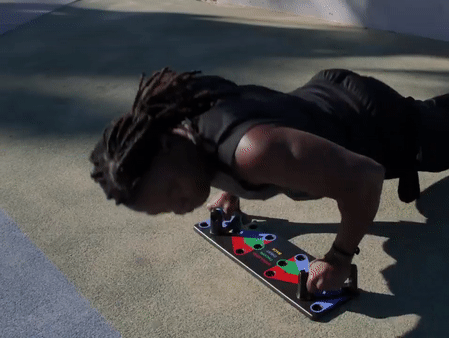 It's made with premium materials and non-slip cushioned handles.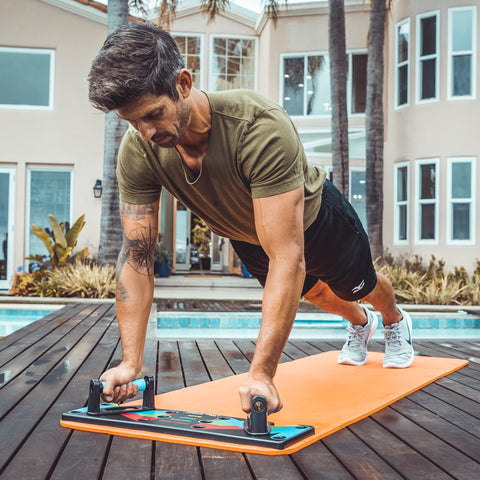 Specifications:
Material: Premium ABS Polymer
Panel thickness: 1.8cm or 18mm
Dimension: 23.4" x 7.2" x .7" or  59.4cm x 18.2cm x 1.8cm
Maximum weight is approximately 220 lbs
Our Guarantee:
1. 30 Day Money Back Guarantee
2. Tracking number for every order within 24 hours 
3. Safe and secure payments 
4. Real people on our support team to answer all questions