PRODUCT FEATURES
【Replenish Energy Cup】: You are adventurous, you can feel how beautiful and fulfilling the moment you climbed to the top of the mountain. Looking back on the ups and downs on the road, don't forget that there is a wooden cup to help you replenish energy and moisture.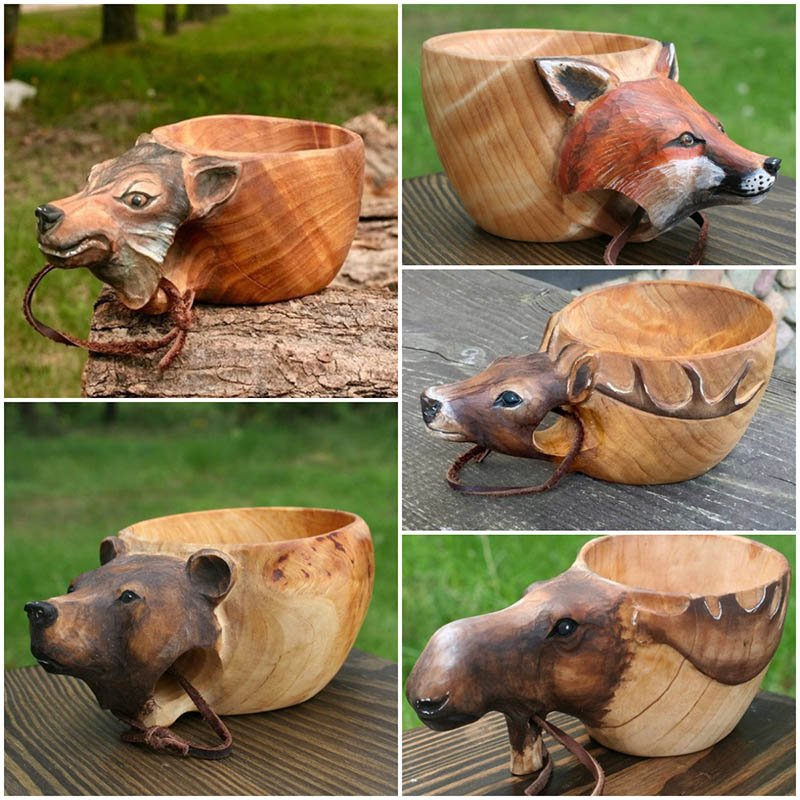 【Hand Carved Wooden Mug】: 100% natural rubberwood material camping cup, completely sustainable, BPA-free. Hand polished by excellent craftsmen, each product has a unique wood grain, which is very unique and interesting. When used, it has a fresh and natural breath.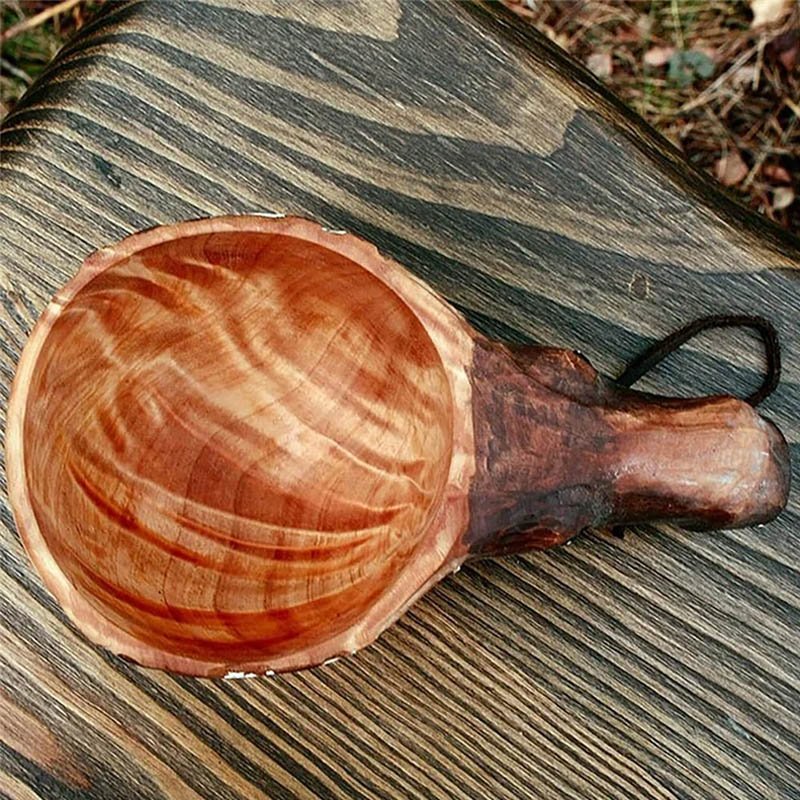 【Portable Wood Camp Mug】: Portable Outdoor Wood Camp Mug suitable for use anywhere. suitable for wine, coffee, milk, tea.Suitable for camping, hiking, survival, campfire and daily life use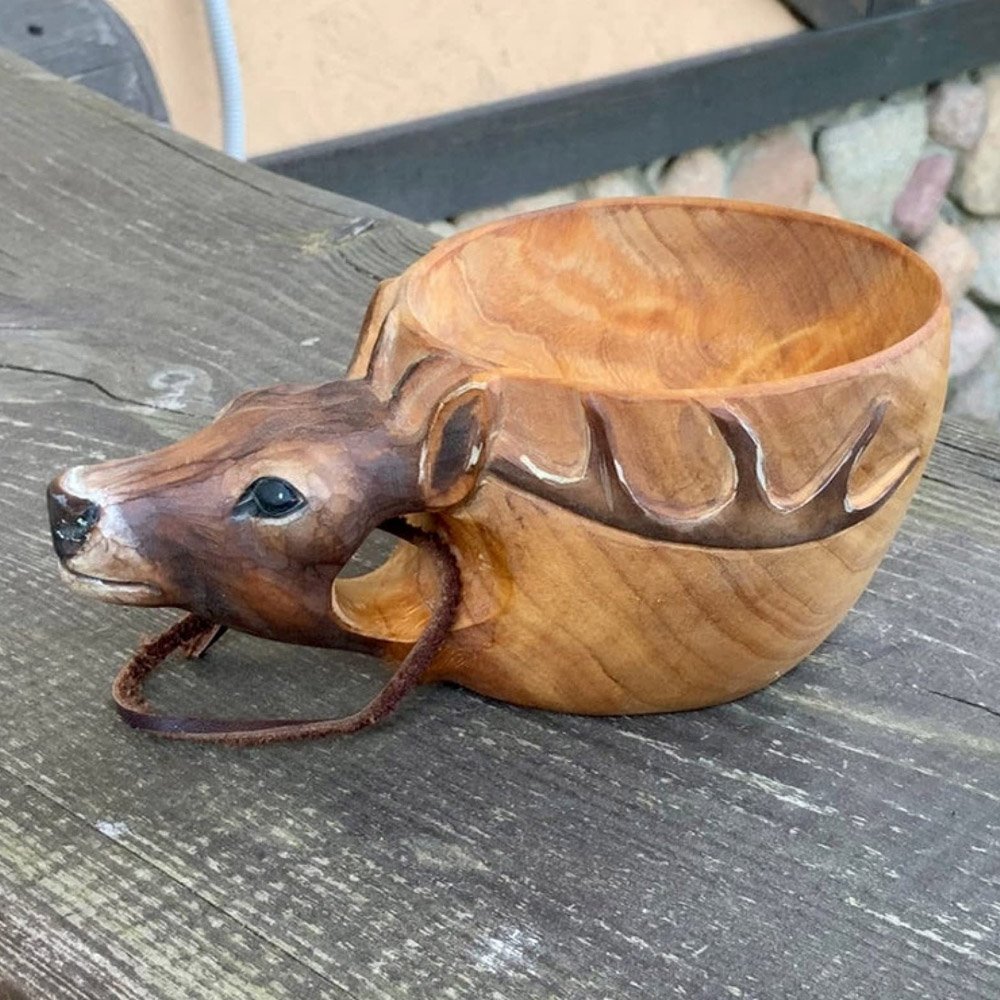 【Hanging Design】: With 2 fixing holes and leather rope, it is easy to carry, and it can be directly tied to the waist or backpack. Easy to store and store, after use, it can be hung directly in the kitchen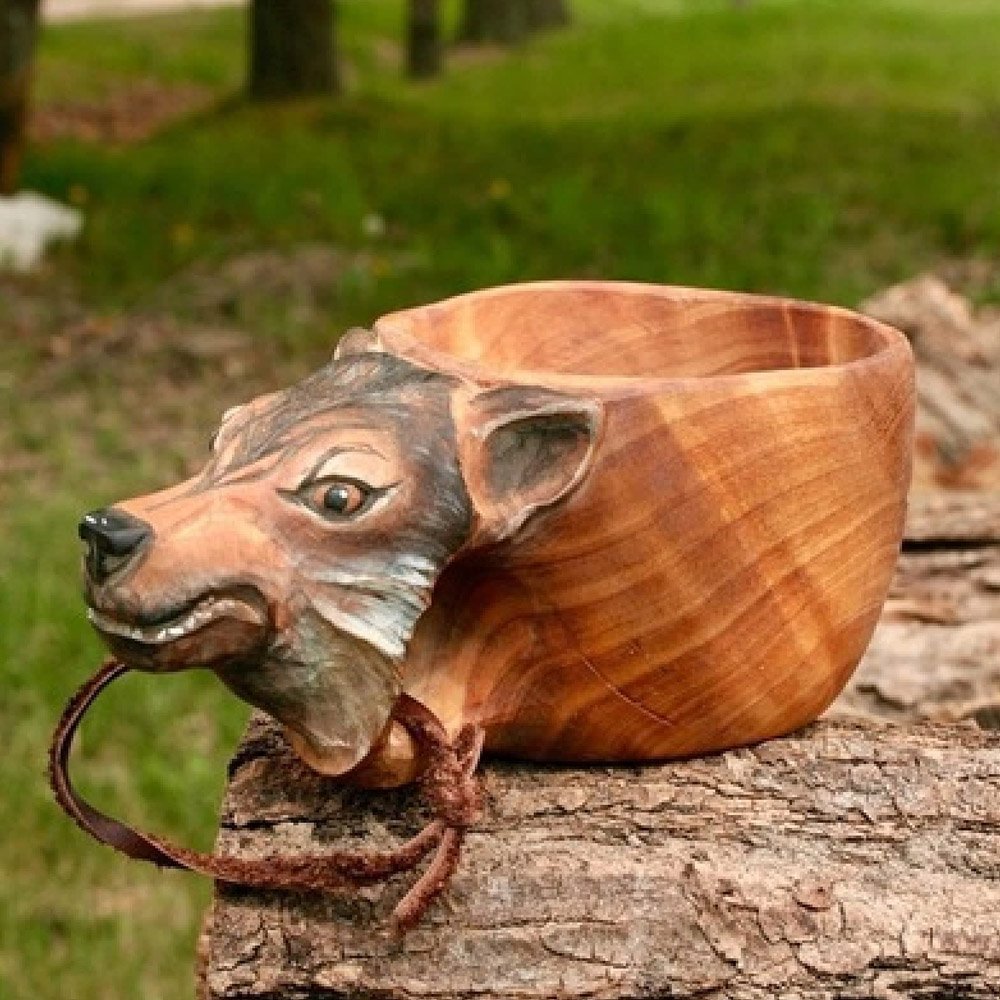 【As Gift】: A Special gift for Christmas, Thanksgiving, parties, birthdays, anniversaries, outdoor sports enthusiasts and everyone who likes the feel of wood.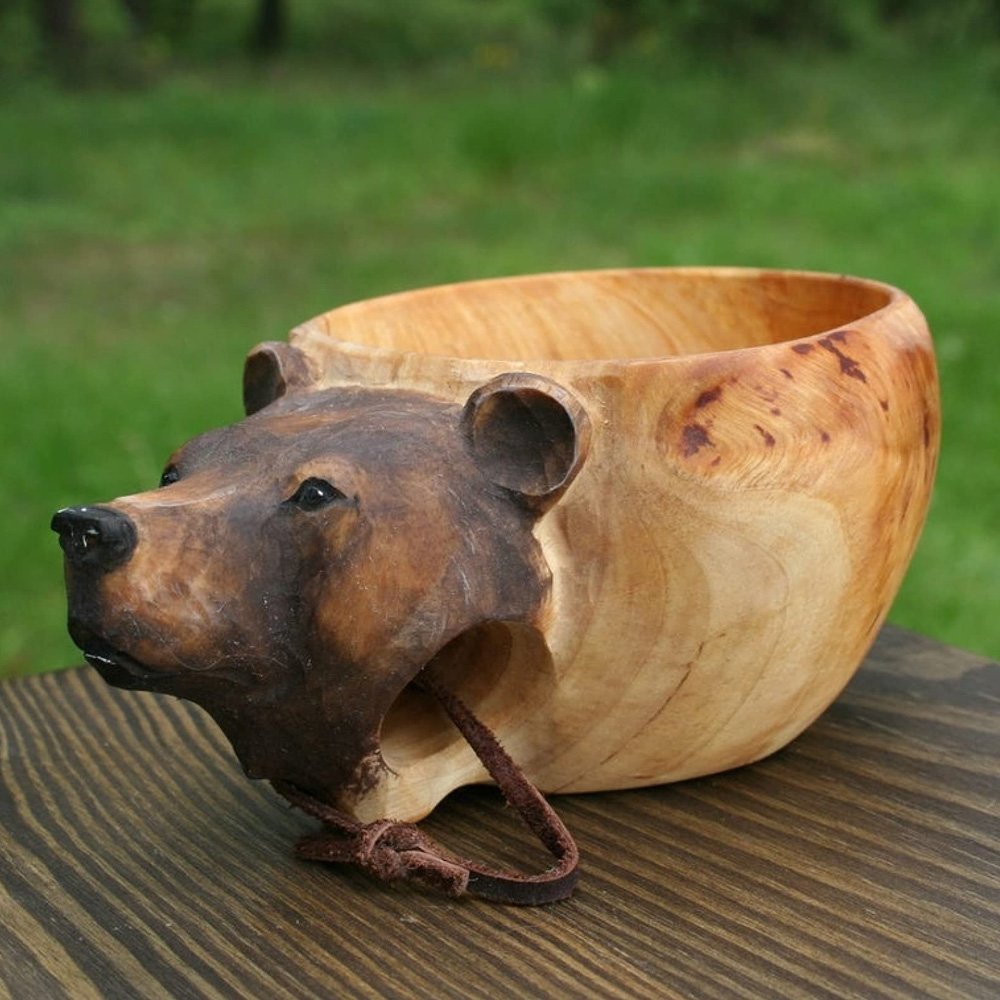 ---
SPECIFICATION
Product size: 15*5*10cm
Packing size: 13.5*5.5*16.5
Material: wood
Craftsmanship: hand painted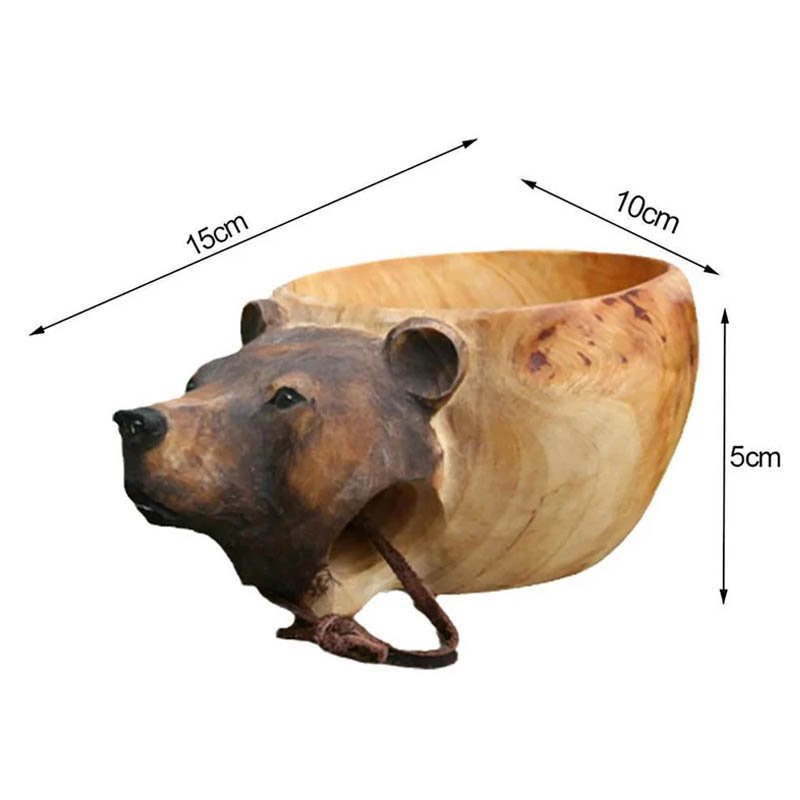 Note:The end result may be slightly different from pictures, because the sculpture is carved and painted by hand, and it is impossible to obtain an identical pieces. But this is the beauty of the sculptures made by hand. Each piece is unique.