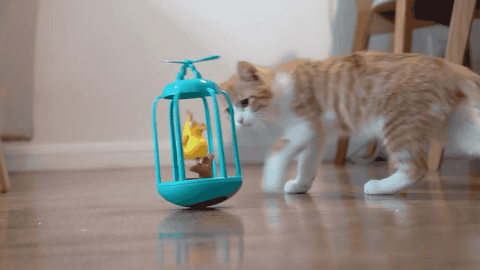 This is the funny squeaky kitty toy, meanwhile, a multifunctional toy in tumbler style!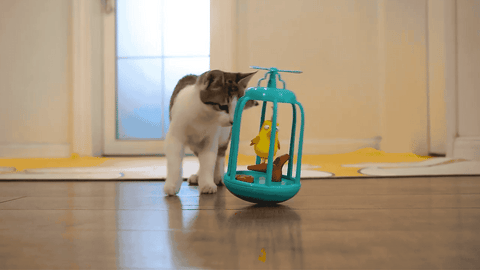 Special design
1. The toy is has a birdcage style look, kitty will use paws to catch the birds from the cage, the bird will swing irregularly with the help of the spring, kitty will go crazy about it, let it be a real hunter;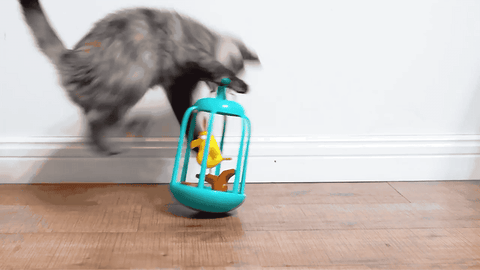 2. The toy has a self-balancing system, easily stimulate bird's chirping, no electricity, it will swing around as soon as kitty touches it, kitty will fall in love with this toy;

3. On the top of the toy, it has a propeller, kitty will have rich experience during playtime;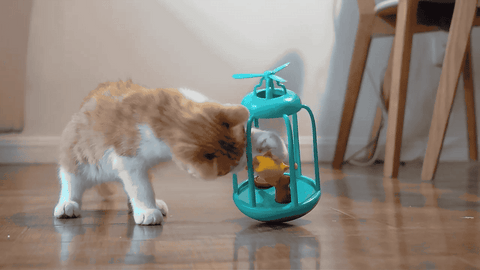 4. The sound device is inside the toy, stimulating the real chirping, attracting kitty to play with it, simple way to install the sound device, based on the way you need;

5. The toy is made of safe and healthy ABS plastic, durable, all kinds of kitties can join us, no matter what age they are, enjoy it alone or with other kitties at the same time.