DEMO VIDEO:
INCREDIBLY IMPRESSIVE:
The Bluetooth music Tesla coil is incredible! The arc can be touched at will with only a slight sensation and temperature. You don't have to worry about scaring anyone or shocking them, this is a very cool item to own and also makes an excellent gift.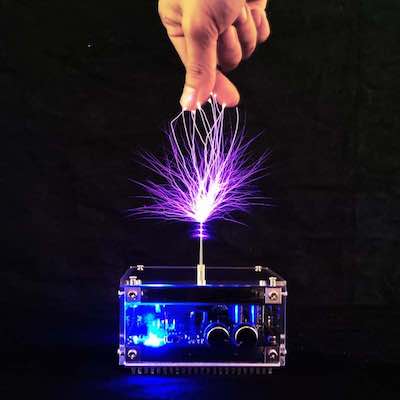 ENTERTAINING AND ENJOYABLE:
Using a high-frequency voltage pulse can create a bright, colorful, and vibrant electric arc that is perfect for parties or just to show off your latest gadget. Absolutely magic for kids and adults. It allows you to experience the thrill of electricity at your fingertips.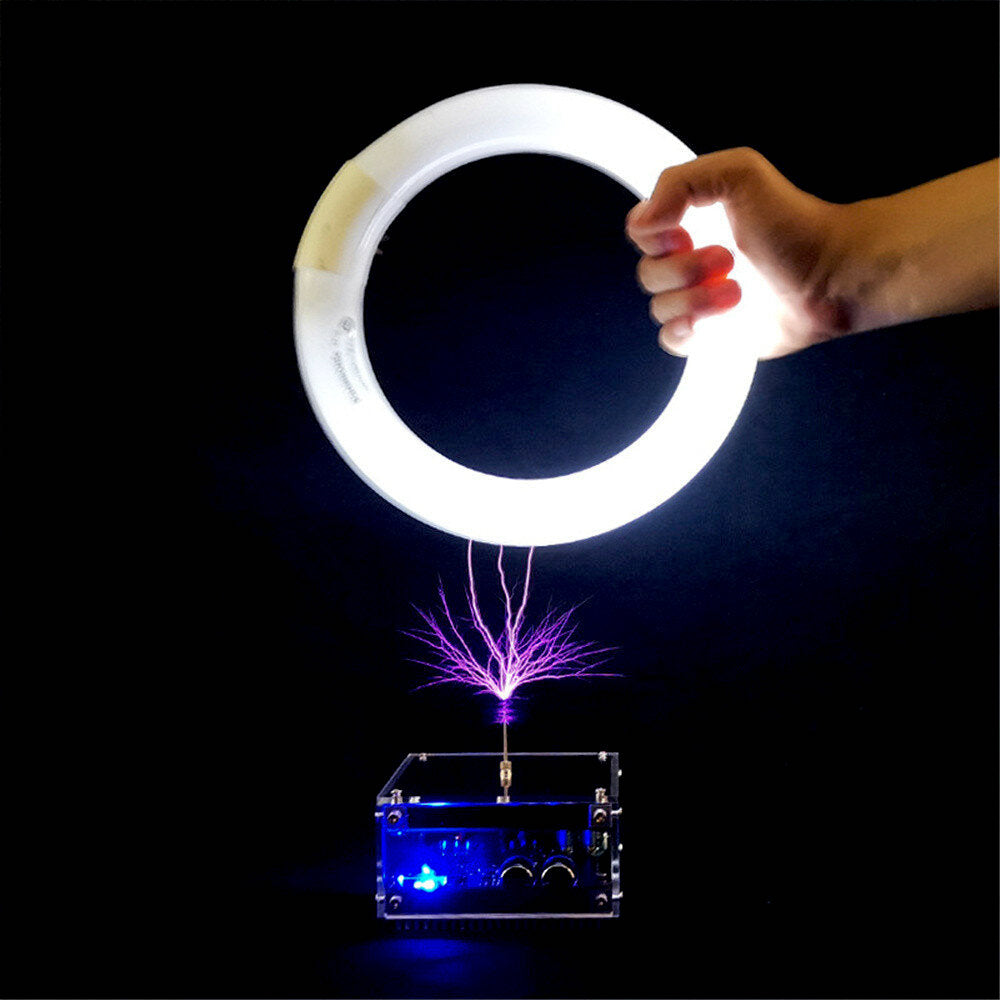 FUN SCIENCE EXPERIMENTS:
Do you need an eye-catching electronic piece? This Tesla coil is an attractive smart device for wireless electricity transmission experiments. Led bulbs and neon lamps held near the Tesla coil will light up and spark, even without being plugged in!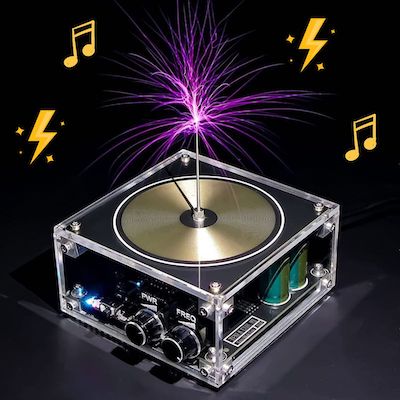 BLUETOOTH PAIRING

With Bluetooth compatibility, you can easily connect your phone or other device and play your square wave music (a direct download link is provided). This model is specially designed for square wave music. It can only play square wave music and perfectly good. You can also search and download square wave music online.
🎵⚡️ 🎵⚡️ 🎵⚡️ 🎵⚡️ 🎵⚡️ 🎵⚡️
SPECIFICATIONS
- Power voltage: 110-240V 50/60HZ
- Lightning length: 0-4 inches (adjustable by knob)
- Size (in): 4.17 x 4.17 x 2.36
- Weight (lbs): 1.76
- Recommended age: 13 years and up
INSTRUCTIONS FOR USE
1. Install the discharge pin on the top (the electrode pin must be assembled before starting up)
2. Make sure to turn the 2 knobs counterclockwise to the end before connecting the AC/DC adapter, to avoid sudden sparks and loud sound.
2. Connect one end of the adapter to the socket and the other end to the DC connector
3. Use the left knob to control the power of the arc, and the right knob to adjust the speed
4. Use Bluetooth to connect the Tesla coil to a mobile phone or a music player, etc., and enjoy your square wave music
CAUTION
- Not suitable for people with electronic medical implants.
- Do not use the Tesla coil in an environment with flammable or explosive materials.
- The Tesla coil will interfere with electronic products when working. So, please don't let them get close to the Tesla coil to avoid any potential damage.
PACKAGE LIST
- Tesla Coil 10
- Small neon lamp x4
- Discharge pin x1
- AC/DC adapter x1 (110-220V universal)
🎵⚡️ 🎵⚡️ 🎵⚡️ 🎵⚡️ 🎵⚡️ 🎵⚡️
✅ Top-quality with better performance
✅ Magic and fun device
✅ Safe, adjustable & easy to use
✅ Perfect gadget for science lovers
✅ Bluetooth compatible
✅ Wireless transmission with loudspeaker