This Bubble Blower Machine is Perfect for bringing more fun to Children.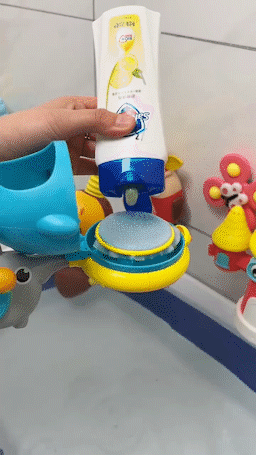 With this cute bubble machine, your baby will love having a bath and enjoy a wonderful happy bath time.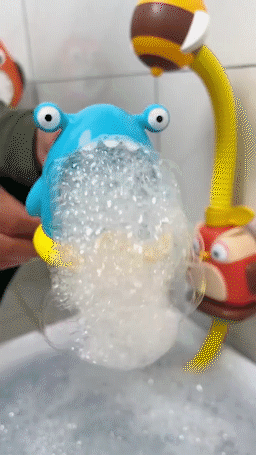 Feature:
Playful and cute animal image, I believe it will make your baby very excited.
Not only limited to the bathroom environment, with bubble liquid, you can easily open the outdoor bubble Snakes mode.
Made using strong, high quality materials ABS,bubble will prove to be durable and long-lasting - so you can buy it once and enjoy for years.
Just apply a small amount of self-use shower gel and gently blow it, the bubbles will burst out in a flash, and the slightest inattention is the bubble of the full tank and the progress of the bubble bath.
It includes a hair dryer and a blow pipe, a hand swinging the blower, or blowing with a blow pipe to make the bubble machine foam.
Package includes:
1 x Bubble machine
1 x Blowpipe
1 x Bubble bottle (without bubble liquid)