For a limited time discount, we have prepared a 'Cruel Summer' transparent keychain as a FREE gift for every swifties!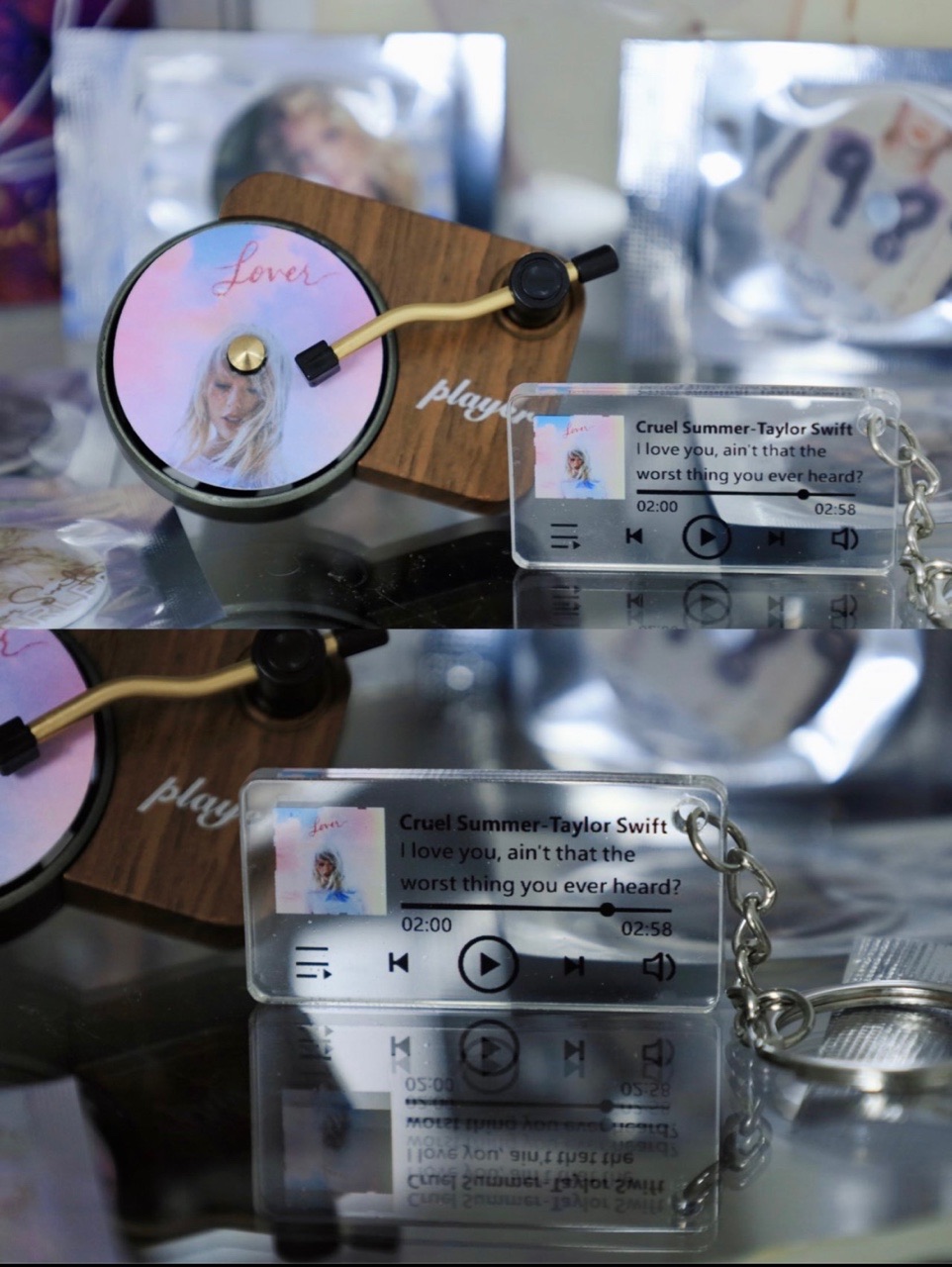 This is a TS car air freshener. The unique appearance and superior quality, perfect for car decoration. Wonderful Gift Idea for you ~!
Are you a TS who's looking for a car air freshener?
The Air Freshener TS Record Player is our shop unique cute design for you – the Swifties
This is a car air freshener. Which look like a retro record player shape with a spinning record: retro wood, vinyl records, and an exquisite mini appearance. Therefore, it will suit any car interior and take you back to the era of recorded players.
"It's not only a car air freshener but also a work of art."
Each replaceable record (refill discs) is a TS album cover. Which is printed in high quality with sharp details.
Effective performance of Air Freshener TS
Imagine when you drive while listening to TS's song. You clip this air freshener onto a vent in your car and let air blow through the record player. It rotates the record disc with her album cover. In the meantime, you can enjoy the fragrant scent, much like enjoying a real CD-TS music.
The fragrance of the aromatherapy refill discs can freshen the air in the car. This is true natural fragrance:
Extracted from plants
No alcohol
Safe for children and pregnant women
Non-toxic
Evenly diffused
It keeps you away from unpleasant smells and gives you a kind of comfortable and pleasant atmosphere. Your mind will relax. Your stress will be relieved. Of course, it helps you maintain a positive attitude during the journey.
Product features: clamp this product to the air outlet of the car air conditioner. The car can be scented and comfortable when the air conditioning drives the aroma diffuser to rotate.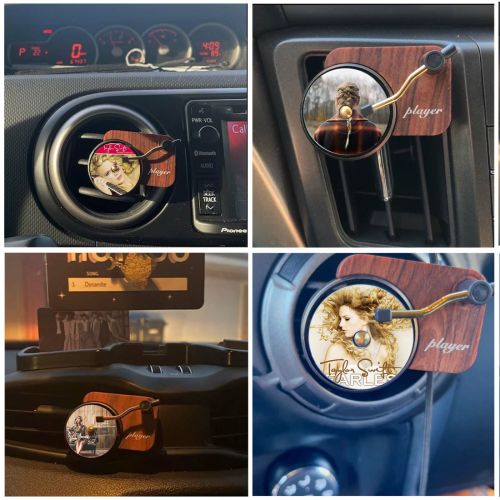 Material: Aluminum alloy + ABS.
Product size:
Car air freshener: 6.4cm height, 4.5cm thickness, 5cm width.
Refill disc: 3.4×3.4 cm (d = 3.4cm)
Air Freshener TS Record Player option:
Refill Disc Only (Package include: 4 Refill Disc )
Car Air + 4 Refill Disc (Package include: 1 Turntable + 4 Refill Disc)
Warm reminder: The fragrance time of a piece of aromatherapy tablet is about 20 days.
Tip: when a fragrance disc has worn off, a few drops of essential oil is fine to make the "record" last for a while.
Wonderful Gift Idea for you – The Air Freshener TS Record Player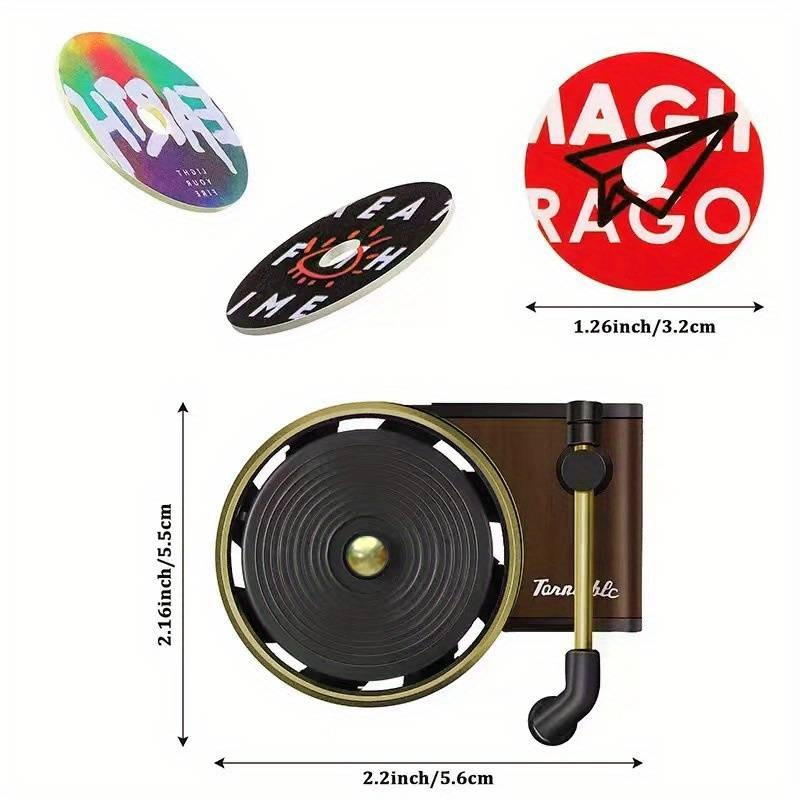 Unique appearance and superior quality, perfect for car decoration. It's also great for gifting or sharing with your friends, or anyone you love who has a car. Surprise them with a print of their favorite artist on a small refill disc of car air freshener. We guess they'll be delighted when they receive your gift.