✔ Cultivate children's curiosity, creativity and love of exploration.
Playing with building sets will also allow your child to be more creative. Isn't it amazing?
A list of 8 different models that can be built in the STEAM set: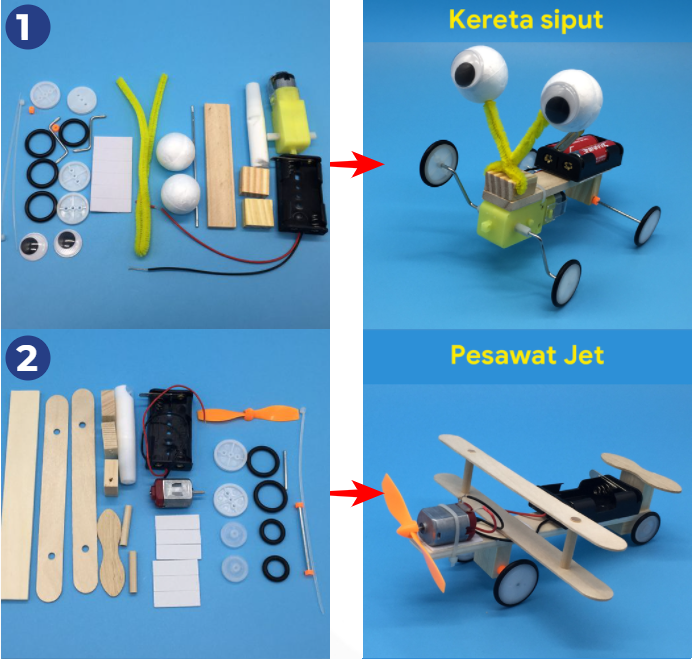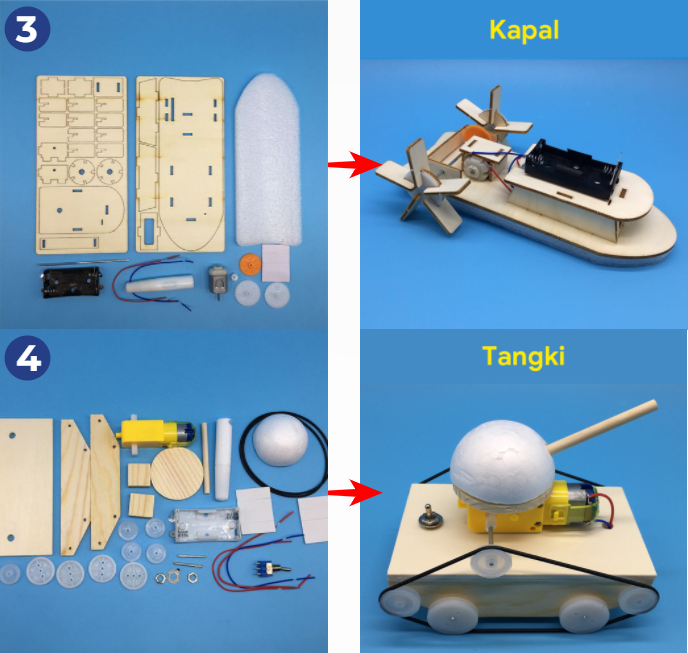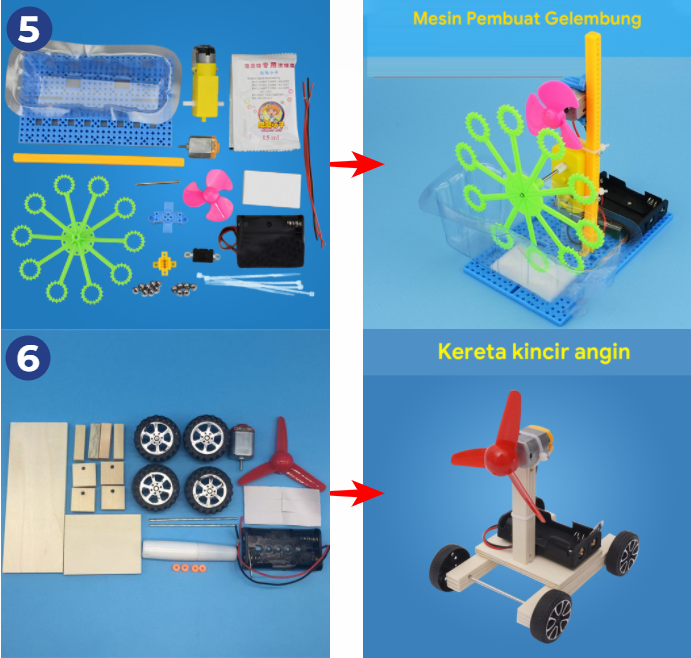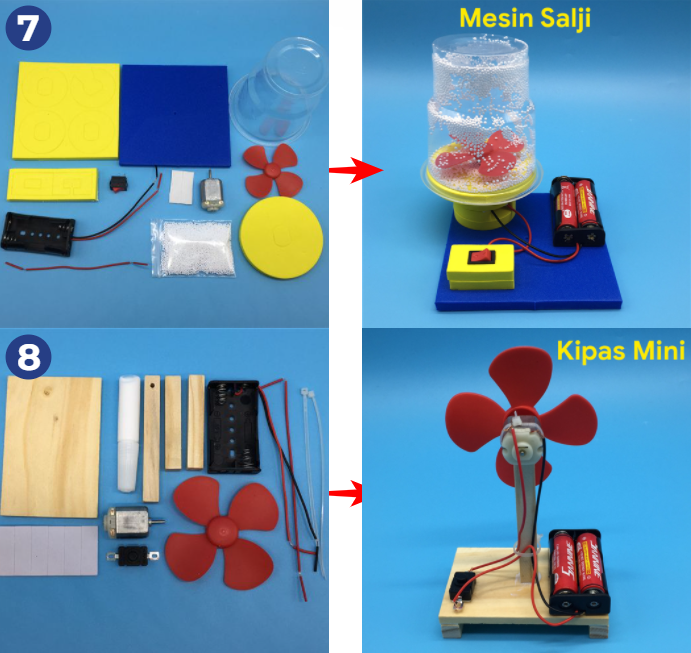 Example of the first model
Details and installation method: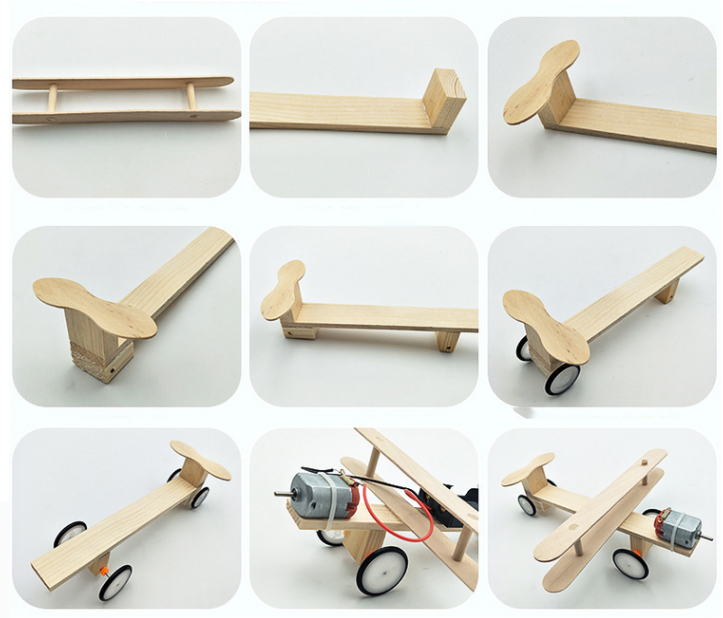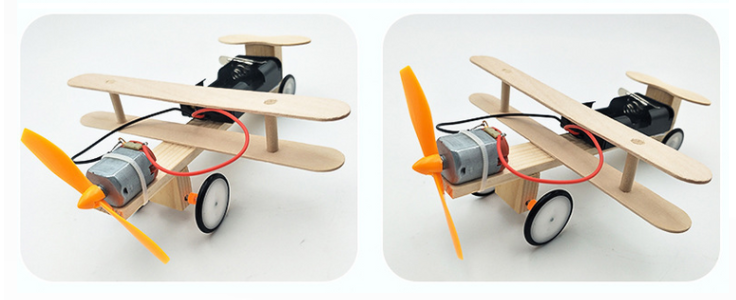 Consists of the following parts: motors, wood glue, wheels, wires, propellers... The only part left is for your child to combine these parts to create models and get creative at will.
Your kids want to build things themselves, and there are always instructions in the book to support them. Each step is described in detail and can be easily followed.