3D Rubik's Cube: This is a new model of the puzzle cube series, including magnetic cylinder puzzles, magnetic deformation cubes and multi-star-shaped cubes. Hold it comfortably in your hands for hours and enjoy the fun of various shape changes.
INFINITE FLIPPING FUN: Our kaleidoscope fidget toy is made of four hinged, plastic pyramids with psychedelic, tear-resistant stickers. Our manipulative toy infinitely rotates to show you a total of 4 unique colorful designs & is super easy to use! No noise, no gimmicks, just pure flipping fun!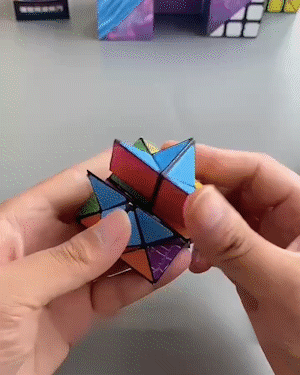 A Transformational Gift: Our Sensory magnet cubes make great sensory stimulation puzzle gifts and STEAM & STEM toy gifts for all ages. With every satisfying click, our shape shifting puzzle box's calming, therapeutic effect soothes away stress & nerves.
Multiple star cubes: It has a variety of colorful worlds. It can be divided into hollow cubes or stars, made of ABS material without magnetism, so you can carry it easily and have fun at any time wherever you go.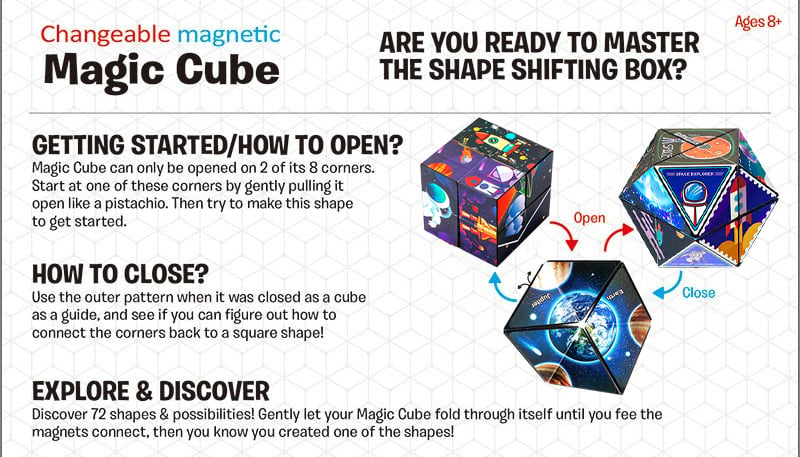 Perfect Gift: The magic cube sets are an ideal gift for children's birthdays and holidays. Nice gifts to families, friends, boys, girls, and especially people who are stressed and anxious.