Add to your herd this Halloween with the Cow Skeleton! He's just like all of your ordinary cattle friends, except well, he's already passed on to greener pastures. But don't worry, he's still more than happy to welcome the guests as they arrive for your Halloween get-together.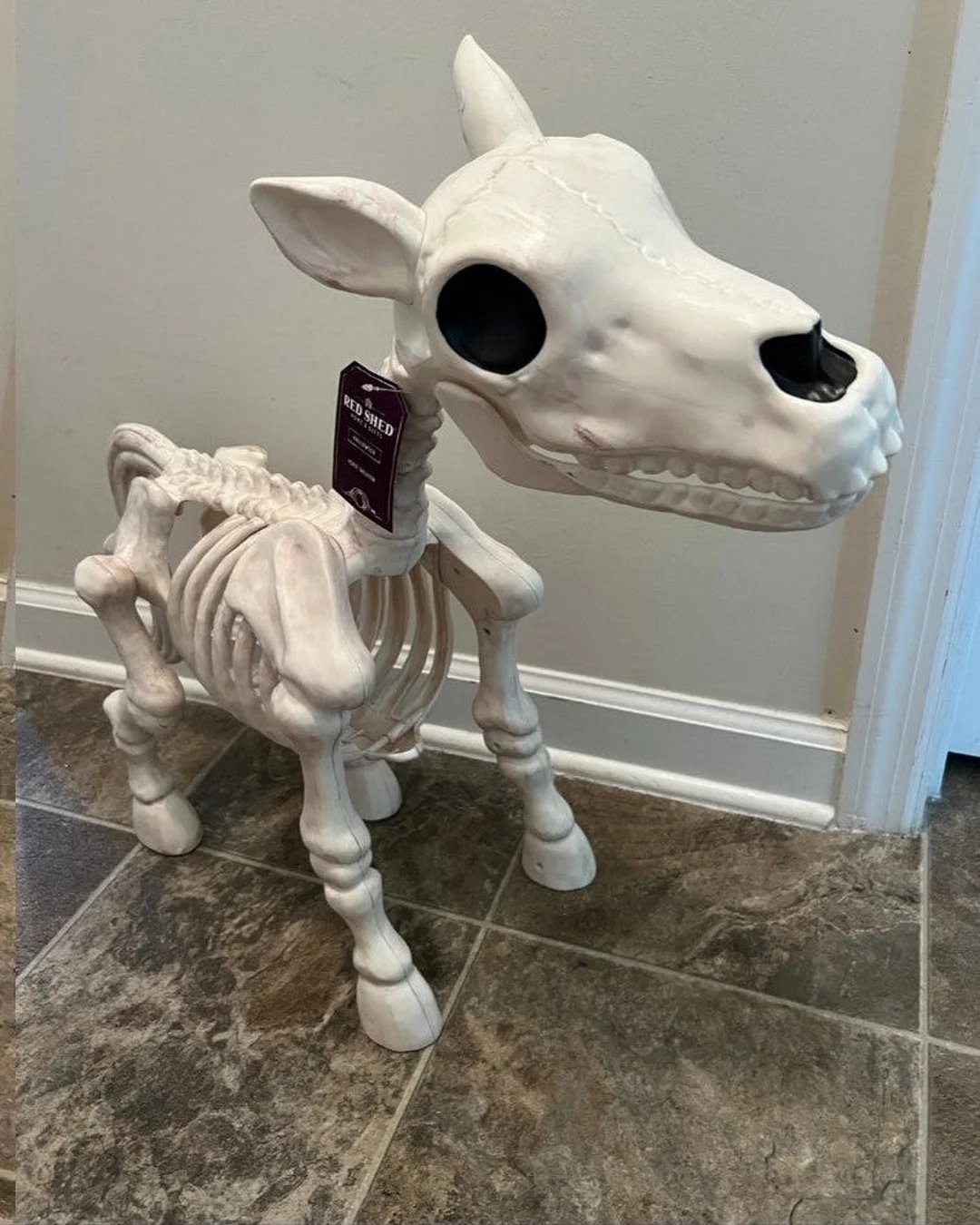 Get ready to spook up your Halloween with this Cow Skeleton Decorative Prop! Set him up solo for your Halloween party or set him up with other skeleton decorations to create a perfect vibe for trick or treaters!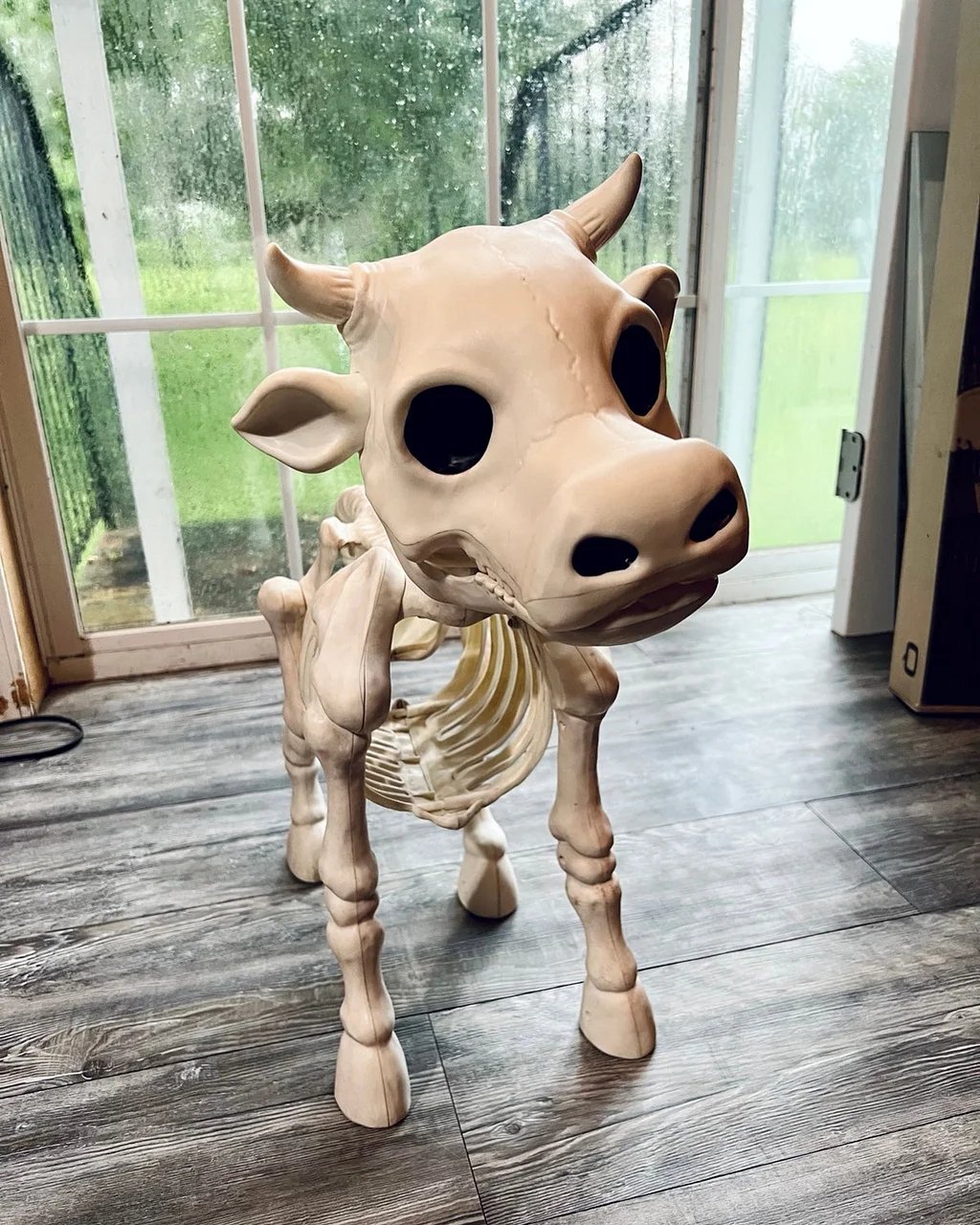 The Cow Skeleton is the perfect companion for those who constantly dream having a pet cow, but don't want the lifelong commitment.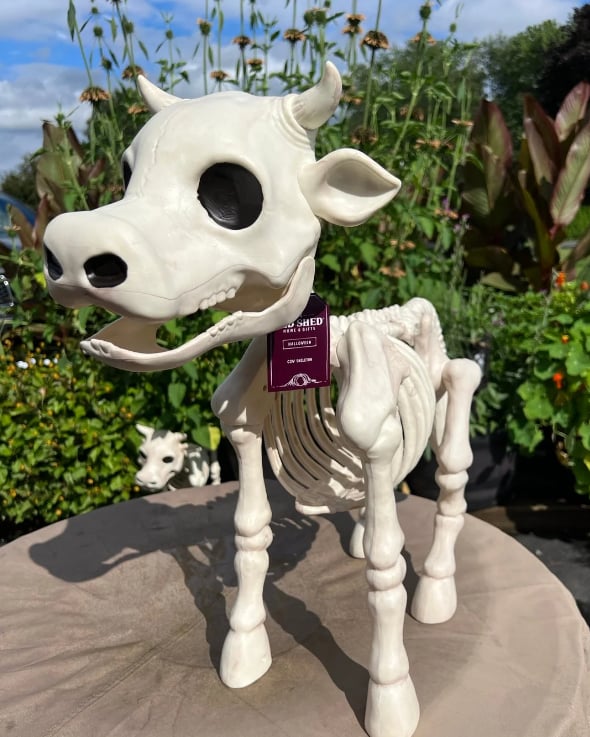 This Cow & Horse Skeleton Decorative Prop is impeccable, with quality materials, the bones of the cow expertly crafted to create a hauntingly realistic effect.
So why wait? Add this unique piece to your collection today!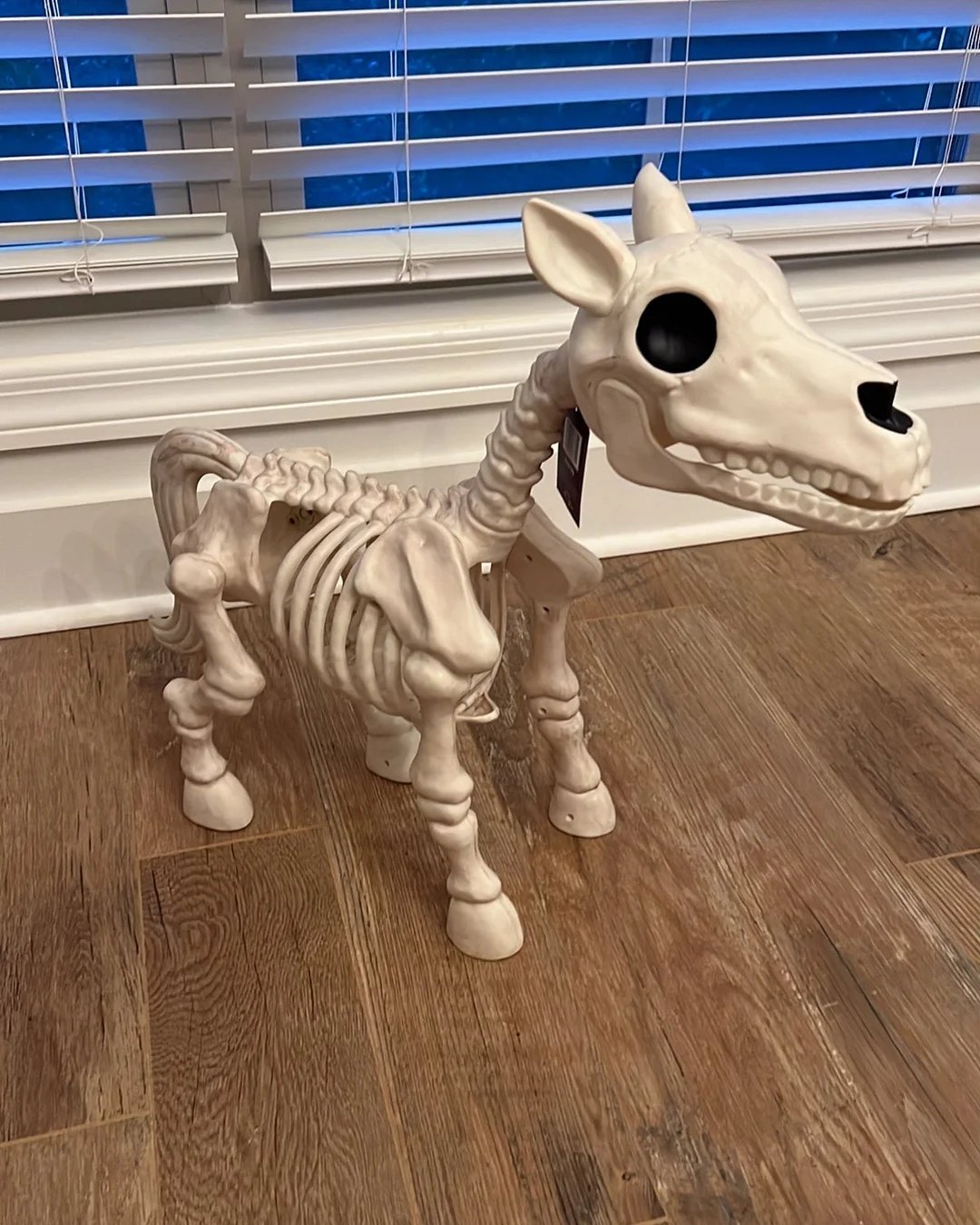 Features:
Realistic look and design
Constructed from durable, all-weather plastic
Poseable
Ideal accessory for any Halloween decoration or party
Approx 20 by 20 for the cow.
Approx 17 by 15 for the horse.
Package includes:
1*Cow & Horse Skeleton Halloween Decorative Prop