Amazing Magnetic Polar Pen Super Fun & Easy To Use!
Do you want to have both a toy and a pen for your kids?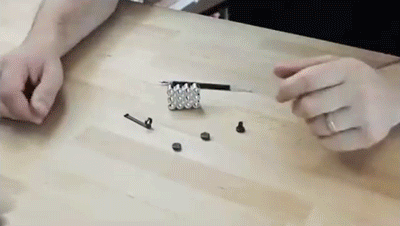 Magnetic Polar Pen is not just your ordinary pen, it's also a fidget toy which can entice your child to learn with creativity and fun. This amazing pen can be transformed into a variety of creative combination and diverse play, showcasing both fun and function in one! It also has a stylus that allows you or your child to write on electronic surfaces.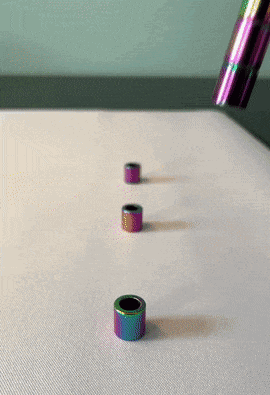 Features:
[✔] Can be transformed into as many shapes
[✔] Can draw perfect circles
[✔] Just pull and chain up the magnets, side to side to transform into a compass
[✔] Stylus included; can write on a tablet too
[✔] Easy to construct or disassemble in a snap
[✔] Great for those who have anxiety, trouble focusing, ADHD, autism
[✔] Compatible with 0.3mm gel ink cartridges
What customers have to say
"Excellent pen, very well made with very strong magnets, I can spend hours fidgetting with this pen. It came very well packaged as well. I highly recommend you get one!"
John M. ⭐⭐⭐⭐⭐
-
"This is such a great toy! It can change into any shape you imagine - like swords, robots, monsters... It's so cool. I love how it includes two stylus heads, can be used as a gel pen, touch screen pen, and more."
Allyson L. ⭐⭐⭐⭐⭐
-
"My son has ASD and ADHD. I for this for him as a fidget, something to do with his hands and help him stay focused in class. He loves it!"
Jason P. ⭐⭐⭐⭐⭐
Frequently Asked Questions
Q: What comes with the regular Magnetic Pen?
A: You get 13x magnetic tubes, 2x magnet end caps, 1x magnetic pen clip, 1x gel pen cartridge and a stylus tip.
Q: What comes with the Fidgi Pen Plus?
A: You get 2x large magnetic balls, 8x medium magnetic balls, 2x small magnetic balls, 2x gel pen cartridge refills, and 2x touch screen stylus tips (large & small),
Specifications:
[✔] Material: 12 rare magnets
[✔] Color: Gold and Silver
[✔] Size: 19 x 2 x 6.5 cm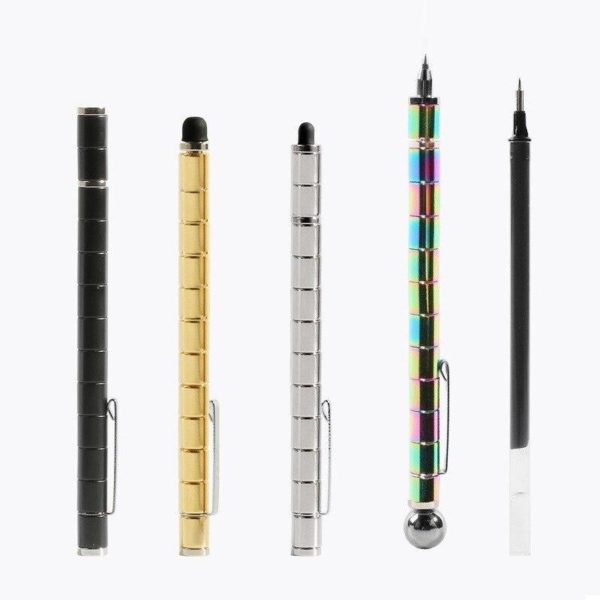 Package Includes:
12 magnetic rings
12 steel balls
1 pen holder
1 pen cap
2 stylus heads