Creative Inspiration: Love the environment, start with me.
Height: 8.5cm
Width: 11.5cm
Capacity: 400ML
Material: Ceramic
Standard: 1 cup + 1 spoon
Blue: Recyclable waste
Red: Harmful waste
Gray: Other waste
Green: Food scrap
Yellow: Medical waste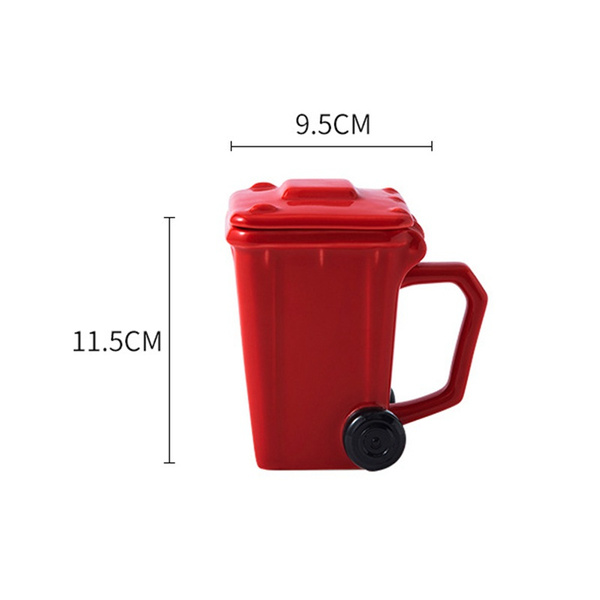 Material: High Temperature Ceramic

Suitable for Holidays as a Gift: Christmas, Father's Day, Mother's Day, Thanksgiving, Valentine's Day, Whatever Day you want.

Suitable for Occasions as a Gift: Anniversary, Bachelor party, Bachelorette party, Back to School, Birthday, Graduation, Housewarming, LGBTQ pride, Moving, Retirement, Wedding.

Precautions: Since the mugs are purely hand-made, each mug will be a little different.
Made to order: Customized models, will ship out within 3-7 working days.
Some Advise :
&For girlfriend, boyfriend, mother, father, grandfather, grandmother, sister , brother, classmate etc. You could choose this cup to send as a gift no matter what special date for you.

Thanks for coming Bigfantoys!