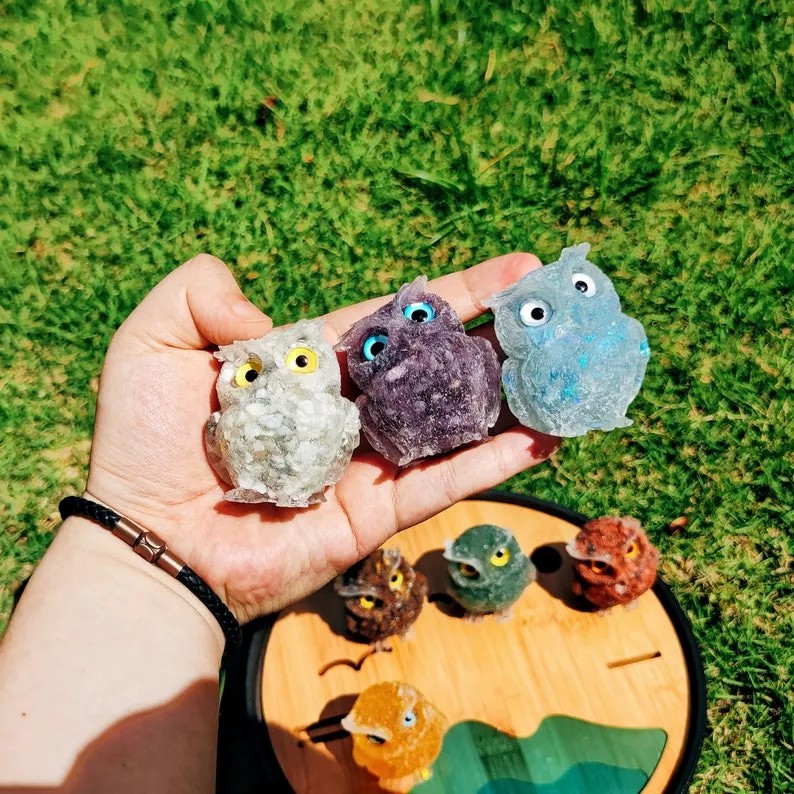 💐SIZE- Hand Making Natural Crystal Resin Owl Figure, Each Height 12.4" (6 cm) approx, Weight 3.3 OZ (95 g) approx.

💐MATERIAL- To ensure the effect, we only use pure natural crystal chips and Resin.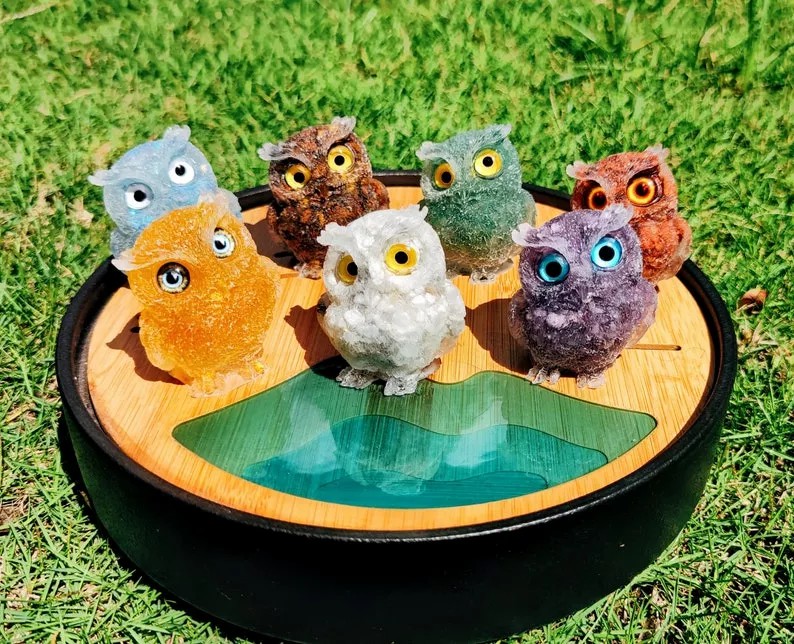 💐PREMIUM VALUE GIFT- Those Owls come in a beautiful package, suitable for home decoration and gifts. The photos are an accurate representation of the quality of the product you will receive.

💐100% SATISFACTION ASSURANCE: When it comes to our customer satisfaction, there's no room for compromise. If for some reason you're not entirely pleased with your purchase, our customer care department has got you covered.