These Crystal Pyramid on your side table or coffee table for an impressive piece of decor that will leave your guests in awe.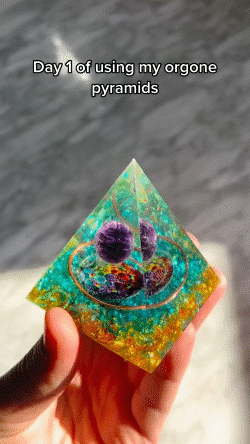 The Crystal Pyramid is a widely use receiver that gathers cosmic energy for the yoga, meditation, and spirituality.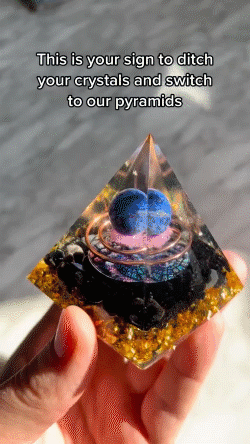 It has a significant effect on cleaning, purifying, healing, and enhancing the personal energy level.
Features:
Beautiful Accent: Add vibrance to any area with these beautifully hand-crafted orgonite pyramids. Pair it with the luminous base to add a new dimension to the crystals!
Made With Real Crystals: These pyramids are made with 100% natural crystals that have been cleaned and polished to ensure they shine and look the best possible! High-Performance resin is used to provide a durable and clear way of keeping the pieces in place!
Different Crystals Options: Whether it's the aesthetic or the energy/ healing of different crystals, a range of different crystals are used in the creation of the pyramids to provide the look or effect you are looking for!
Great Desktop Decor: These make a great display piece for any desk, shelf, or mantle both at home or in the office. Use it as a paperweight or a bookend!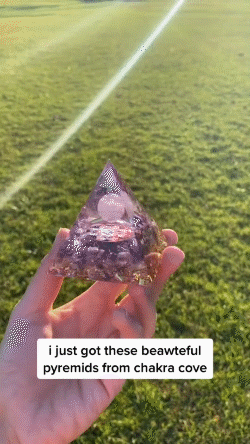 Product Details:
Material: Amethyst Crystal Sphere Obsidian, Gold foil, Resin,
Shape: PyramidHeight: 6cm
Width: 5cm
Length: 5cm
Weight: 100g