Product Description
😜 BOBBLE HEAD DOLLS ARE BACK - Head shaking toys are back in business! Ha Ha! This extremely amusing dancing emoji heads bring amusement and entertainment to a whole different level.
😎 SHAKING HEAD TOYS FOR CAR LIKE NO OTHER - Hilarious flexible funny car dashboard toy, make your ride pleasant and prevent boredom and visual fatigue, keeps you focused and attentive to the road
🤣 STUCK IN TRAFFIC? NOT SO BORING ANYMORE - funny gifts for men, Award winning for games to help you survive boring car journeys. Imagine a lovely, smiley, funny and cheerful novelty toy ornament that instantly lifts your mood...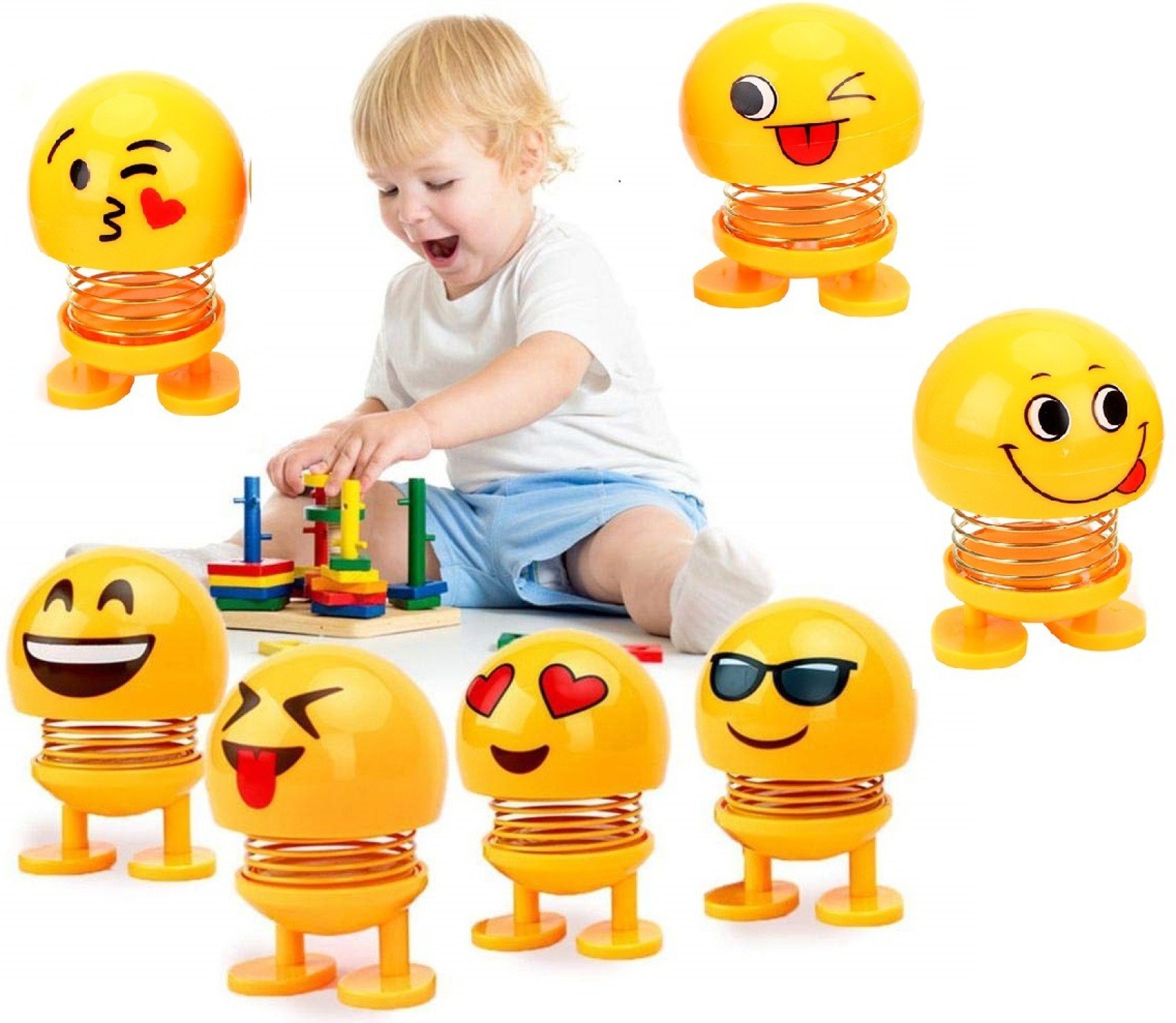 Also suitable for birthday, children's day and Christmas as a gift.
It is very beautiful to make everyone happy.
Feel free to buy one for yourself, your children, lover and friend, they will love it.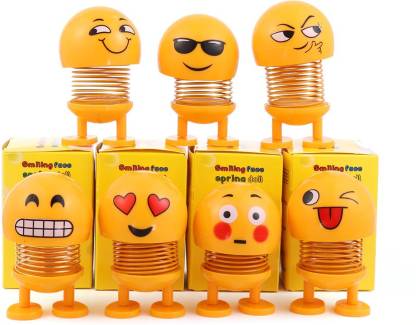 Specifications:
Mini Size: 1.2 x 2.0 in.
Material: high quality plastic. Odorless, stable and resistant. Easy to mount with 3M adhesive tape.
Package includes: Emoji Wobble Head Doll Toys