Description
Stress relief has never looked so cool! Squeeze these animal toys and the eyes pop out in rib-cracking fashion.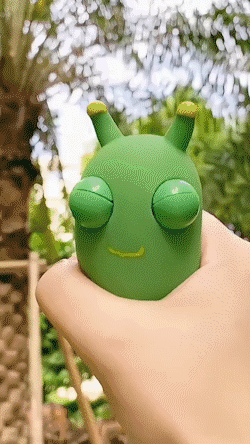 Features
Stress Relief Toys: Release Stress, Perfect for releasing stress, you can squeeze the bean out over and over for endless distractions, suitable for all ages.
Hand Novelty Toys: This toy can also be used for wrist, hand, and finger exercises, or as a Halloween play prop to scare your friend and make her laugh.
Premium Material: Durable and strong flexible features ensure that this stress reliever toy with comfortable touch feeling and cartoon animal shape can be repeatedly pressed and used for a longer time.
Easy to Carry: This toy is small and portable to play in the car or anywhere.
Perfect Gift: The best Christmas gifts, Birthday gifts, Party gifts. The perfect gift for all occasions for people of all ages. Liven up the mood and bring some humor to your friends and family with this decompression squeeze toy.
Specification:
Material: PVC
Appropriate age: 3+
Package Includes:
1 * Eye Popping Worm Squeeze Toy