This is a high-quality wooden ice hockey game, a fast and smart game, a beautiful gift for family and friends.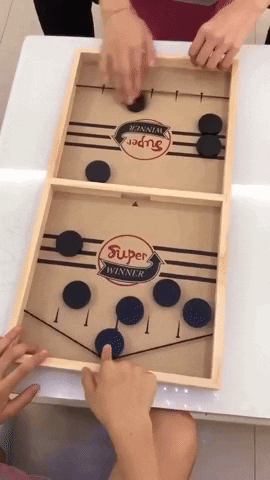 ✔ Portable – Bring your Fast Sling Puck Game everywhere. It fits in a bag pack, so no reasons to not bring it to your friend's house.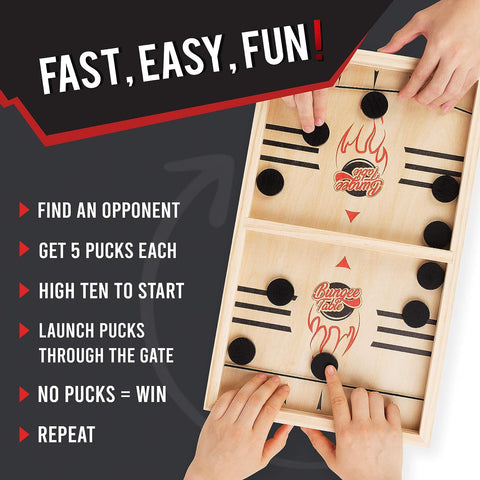 The game board is a mini easy to carry, not only suitable for family gatherings, but also an essential game for outdoor picnics with friends.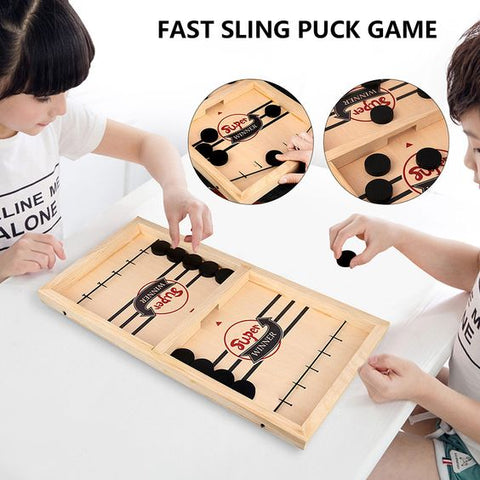 ✔ High quality and durable – You will not break your Fast Sling Puck over a frenzy game. The board and the pucks are made of top-quality wood. The two puck firing strings are made of strong and resistant elastic.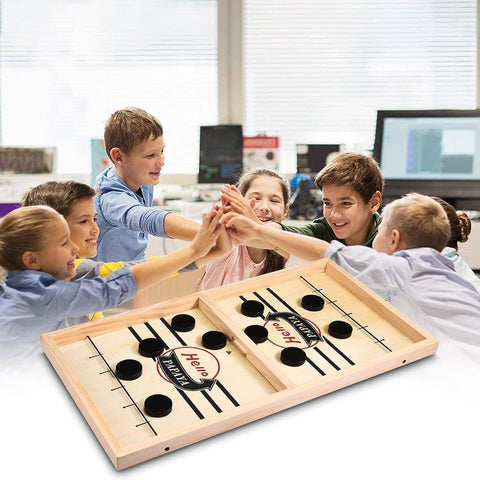 This Fast Sling Puck Game Is The Ideal Interactive Portable Entertainment For Everyone; You Can Play It With Your Friends, Family, Or Relatives. Due To Sling Puck Game Compact Size & Light In Weight, The Puck Game Can Be Played On A Table Or On The Floor, Or Carry It On Picnic.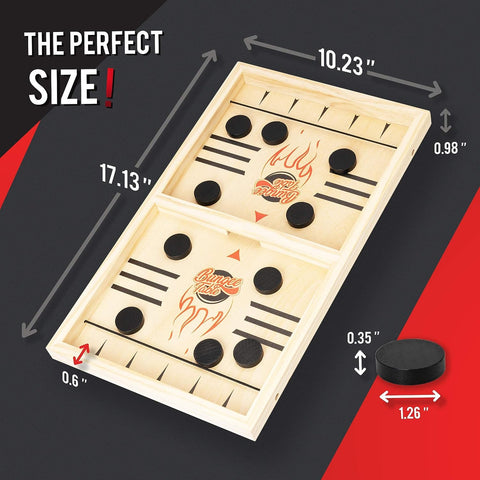 🎁 THE PERFECT PRESENT - We designed a beautiful packaging so that our game can be used as a holiday or a birthday gift. Surprise your kids or friends with lots of smiles and joy. We guarantee it!

🌱 SAFE AND ECO-FRIENDLY - Odor free and environmentally friendly. Built from solid wood with a nice and smooth finishing makes this tabletop game 100% recyclable.
✔️ Free Shipping & Cash on Delivery
✔️ 30 Days Replacement Warranty
✔️ With Freebies