🎅Christmas Gifts🎁
PEOPLE ARE CRAZY OVER THIS, A NEW AND EXCITING GAME FOR FAMILY AND FRIENDS!
A game of action and speed where the goal is to pass all of your pucks into the opposing player's side of the sectioned board. But the action must be done using one hand only and using the elastic band to propel your pucks through the opening to the other side! AVAILABLE IN SMALL OR LARGE! (Dimensions below)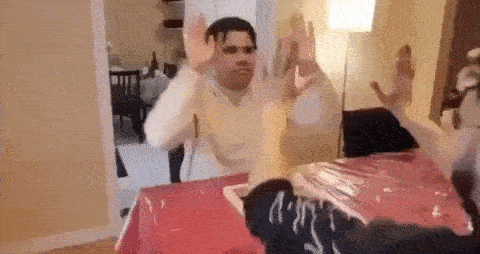 Take aim and let the fun fly! Simultaneously, both players must put all their pucks through the hatch so that they reach the adverse camp. First player to get all their pucks to the other side WINS!
FOOSBALL WINNER™ PERFECT FOR:
Pre-Gaming Challenges (maybe with adult drinks around)
Game Nights with Friends & Family
High Stakes Competition
Family-Friendly Game
Compact For Travel - Example: Perfect Camping Game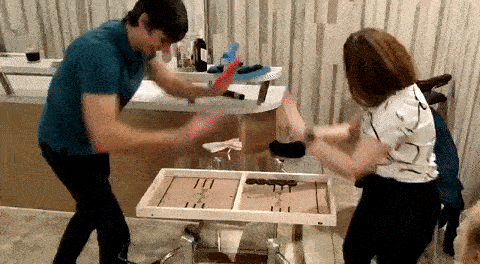 FEATURES:
Made With Premium Crafted MDF Wooden Board & Pucks
Fast-Paced Action Game
Improves Your Hand-Eye Coordination
Eliminates BOREDOM
Strengthens Fine Motor Skills
Extends Your Focus
Lightweight & Compact
Ready To Play Either On The Table Or On The Floor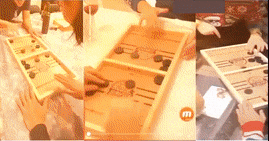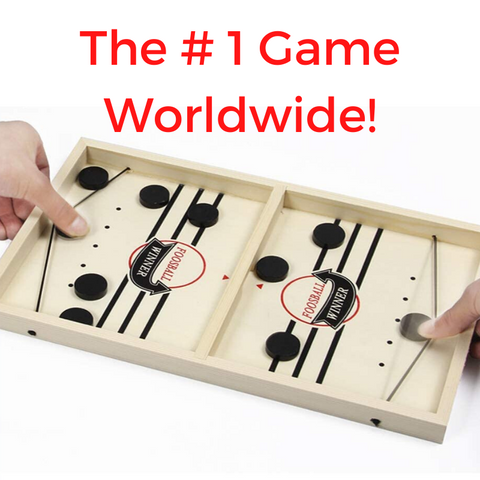 GAME RULES:
Start the game by placing five pucks on your side of the board.

Slide both ends of the elastic band into the side grooves so that they snap into place.

Then start at the same time. 3-2-1-GO!

The player uses an elastic band to snap the pucks through the slot until there are no pucks on your own side.

Whoever clears their side of the board first WINS!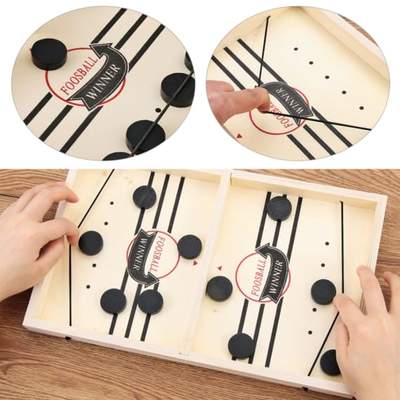 Great For Game Night - Be "That" Home That Has The Cool Games For Game Night. Add The Foosball Winner™ To Your Collection NOW!
DIMENSIONS & SPECS SMALL:
Material: Premium MDF Wood
Size: 37CM x 24CM x 3CM
(13.8IN x 8.7IN x 1IN)
DIMENSIONS & SPECS LARGE:
Material: Premium MDF Wood
Size: 55CM x 30CM x 3.2CM
(21.7IN x 11.8IN x 1.25IN)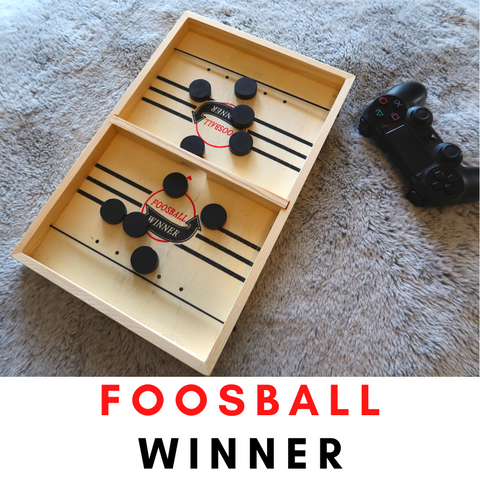 PACKAGE INCLUDES:
1 x Foosball Winner™ Game
10 x Wooden Pucks
A WHOLE LOT OF FUN!