THESE AREN'T SOLD IN NORMAL STORES!
Introducing the Electric Water Uzi - the ultimate water blaster for epic outdoor battles and summer fun!

Our Electric Water Uzi is a high-powered water blaster that will give you the competitive edge in any water fight. Simply fill up the water reservoir, power up the motor, and let the fun begin!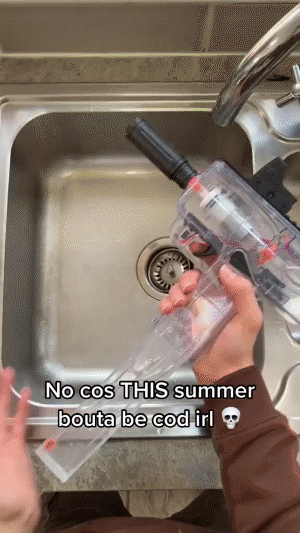 The Electric Water Uzi has a range of up to 25 feet, ensuring that you can take down your opponents from a safe distance. Its powerful motor can shoot out water at a rate of 1 liter per minute, making it one of the most efficient water blasters on the market.
Uzi automatic water gun with rechargeable battery
is a unique and eye-catching toy that provides long-lasting use on a single charge. It has a transparent design that allows you to see the inner workings of the gun and how much water is left. The gun is lightweight and easy to carry, making it easy to take with you wherever you go.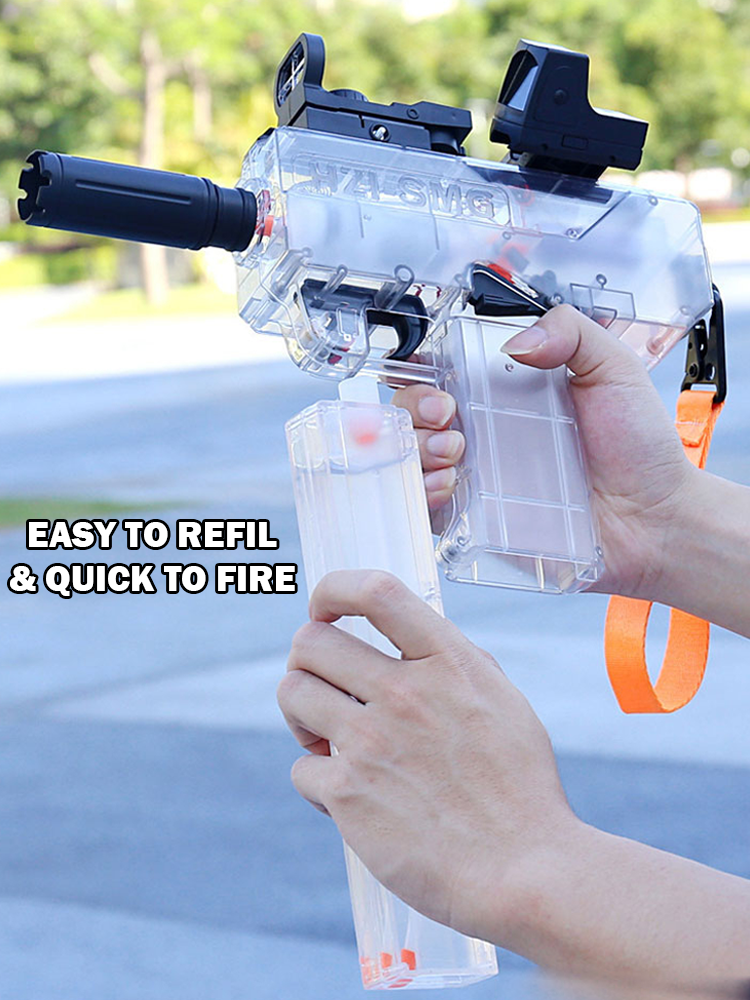 With an impressive range of up to 25ft and upgraded motor power for fast firing
the water gun is sure to give you an edge during your next water battle. It is equipped with sighting telescopes on the top and side to help with aiming and shooting accurately, making it easier to hit your targets with precision every time.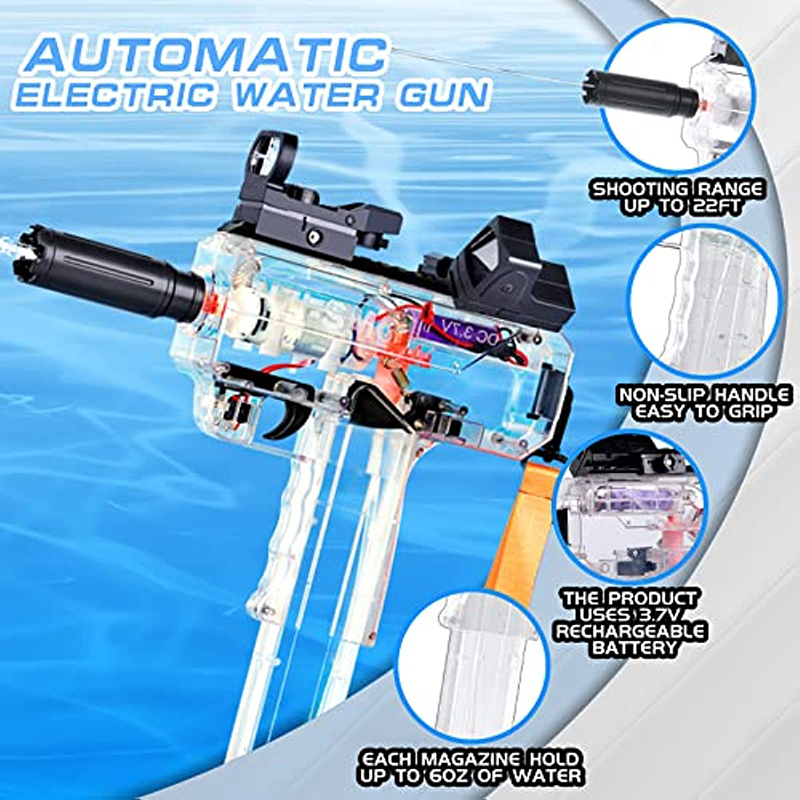 Perfect for kids aged 8-12 and adults who enjoy spending time in the pool, beach, and outdoors.
It is an excellent summer gift for kids and provides a fun and exciting way to cool off during hot summer days. However, it is important to note that the gun should not be immersed in water to avoid causing damage to the electronic components.
The Saturator, based on the Uzi sub-machine gun, has a firing range of up to 6 meters and the magazine holds approximately 180cc of water.
Saturator Uzi

Motorized UZI water gun
Shoots 4 blasts every second
Firing range of up to 6 meters
Safe and fun
Easily removable magazine with a 180cc capacity
Requires 4 x AA batteries
Measures approx. 29cm x 39cm x 5cm
Ages 8+