Play-Doh Animal Crew Cluck-a-Dee Feather Fun Chicken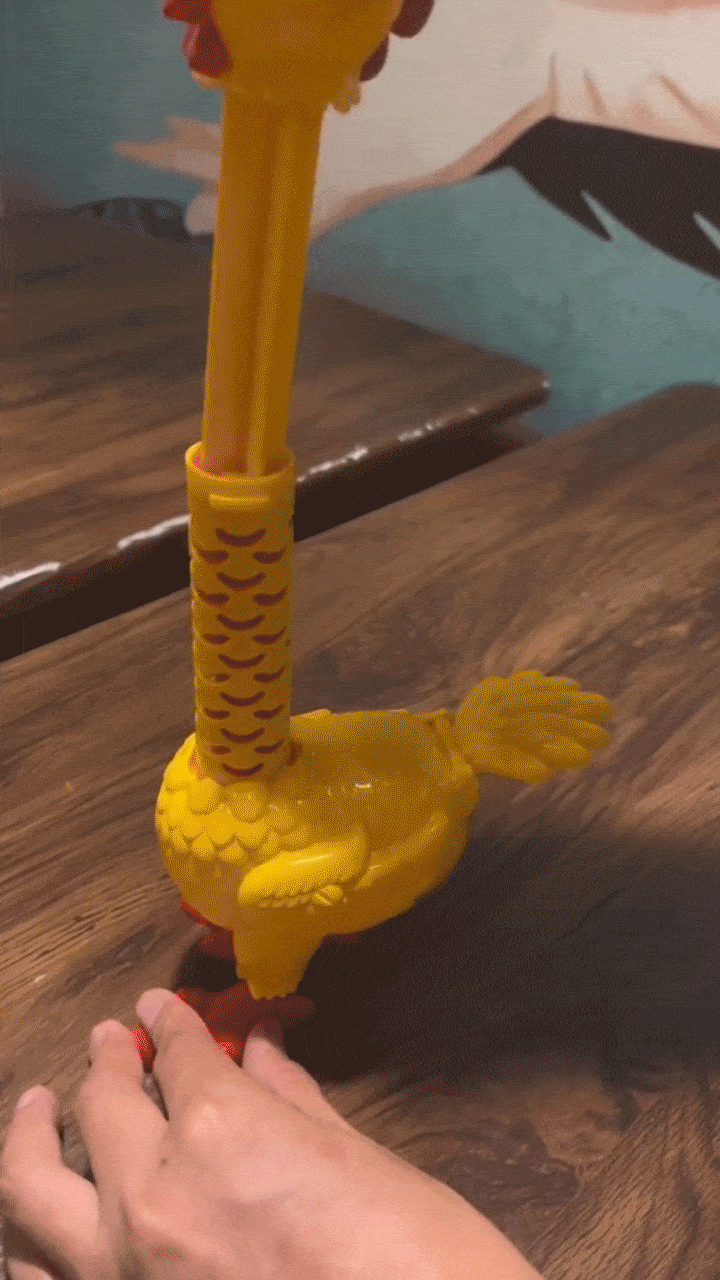 Today is Your Clucky Day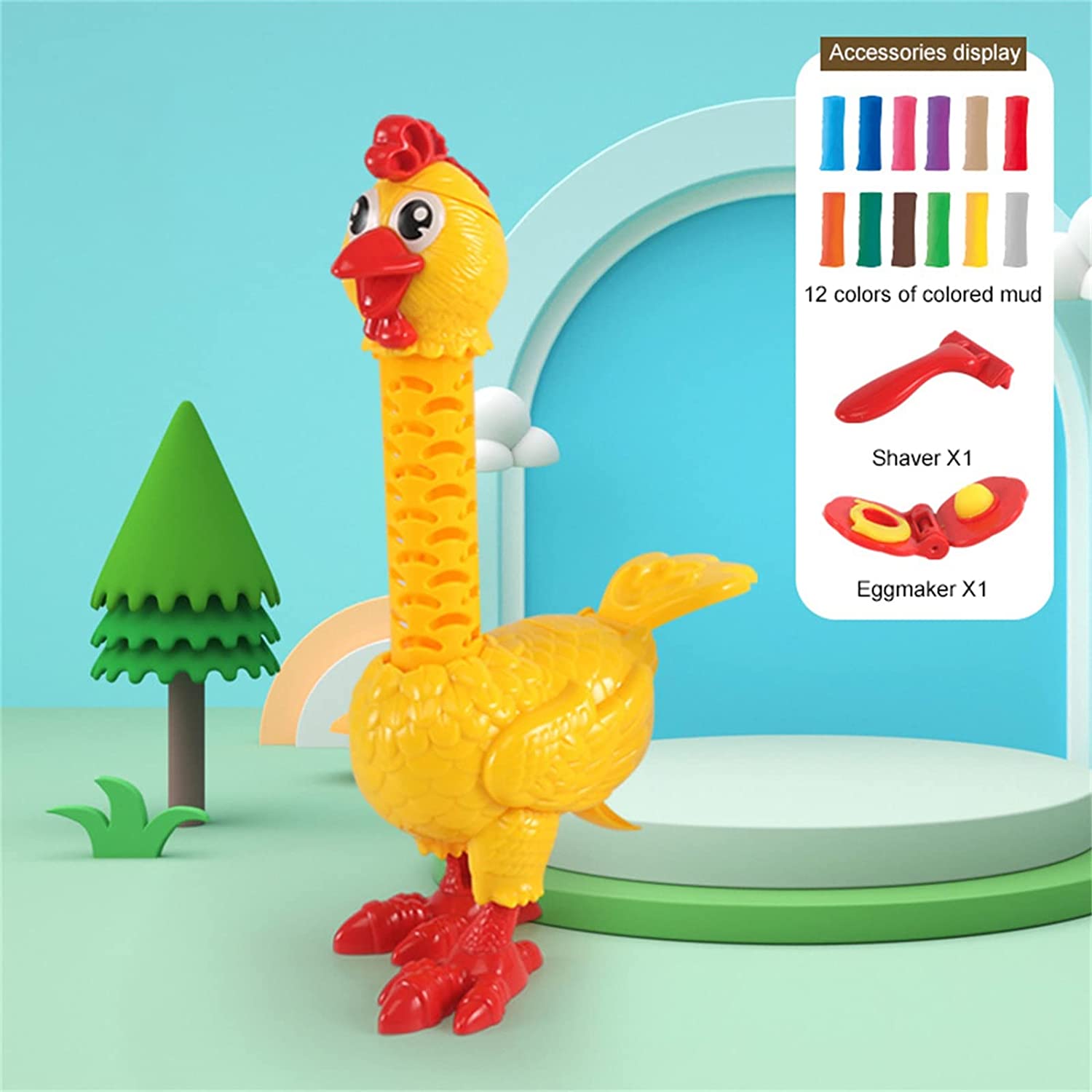 Meet Cluck-a-Dee, the funniest chicken around! Cluck-a-Dee can grow Play-Doh feathers, lay Play-Doh eggs, and even make silly chicken sounds. Help get her ready for a day full of feather fun!
Product Features
Ruffle Up Some Feathers
Decorate Cluck-a-Dee with the most colorful Play-Doh plumage imaginable! Grow Play-Doh feathers from her neck and comb on her head, then use the included feather cutter to add even more. Once she's fully decorated, use the shaving tool to shave her neck and start again!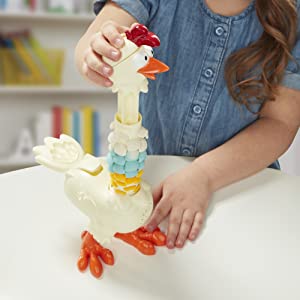 The Most Eggciting Day on the Farm
We're not yolking around - Cluck-a-Dee really lays Play-Doh eggs. Make an egg in the egg mold, place it in the secret compartment, then press her head to lay the egg with a hearty "buckaw!".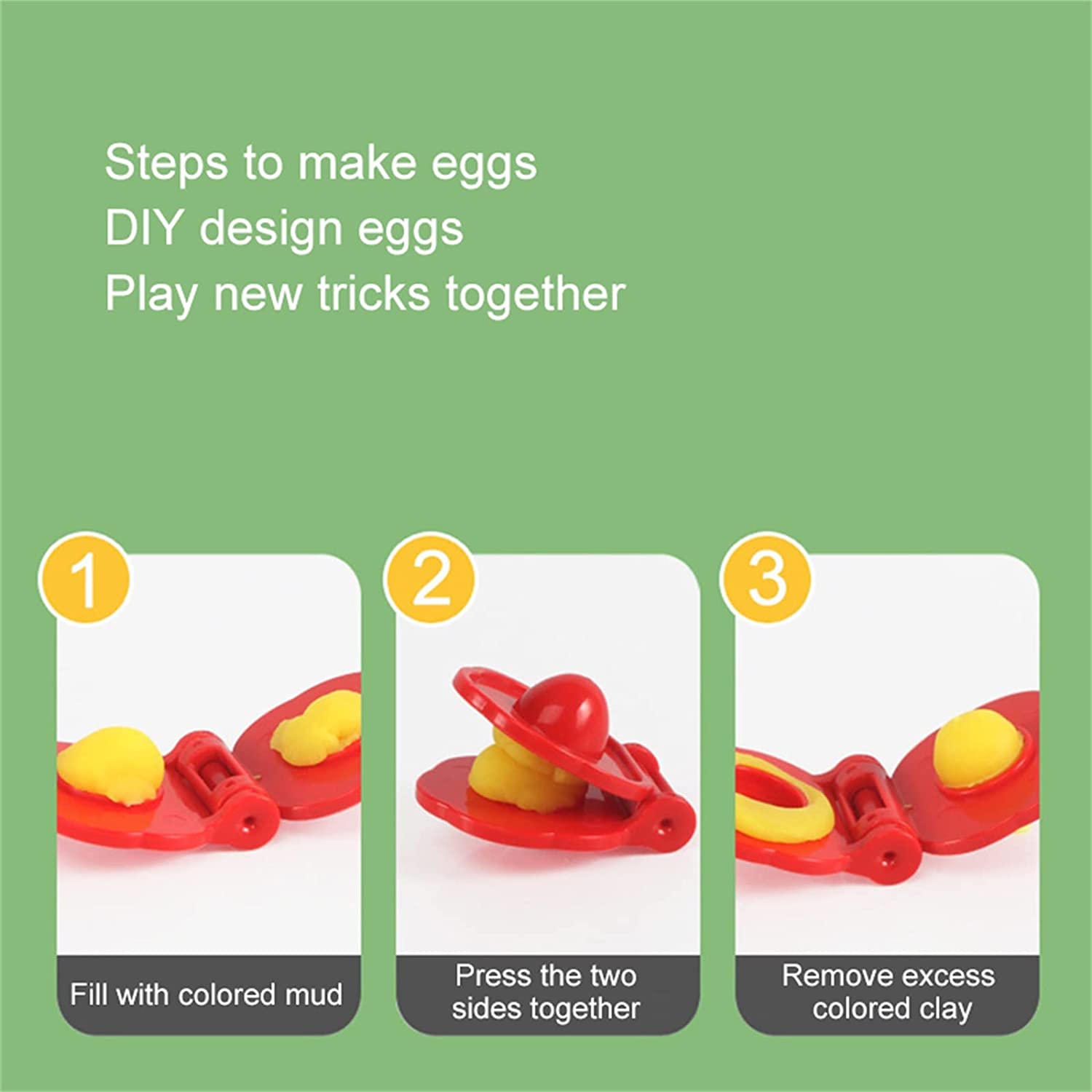 Cluck, Cluck, Buckaw!
You heard right - Cluck-a-Dee really makes funny chicken sounds! This electronic chicken makes fun clucking noises when you press her head.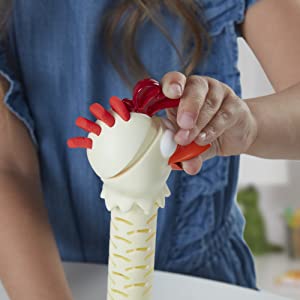 Product Description
Meet cluck-a-dee, the clucking, egg laying chicken toy! Cluck-a-dee is a hilarious electronic farm playset with lots of fun activities for kids Like growing Play-Doh feathers, laying Play-Doh eggs, and making fun chicken sounds. The set also comes with a feather cutter, shaving tool, and 4 barnyard-themed cans of Play-Doh compound for farm fresh fun again and again. Cluck-a-dee the chicken is a great funny gift for kids 3 years and up who love arts and crafts toys like modeling clay. Buckaw!

hasbro, Play-Doh, and all related properties are trademarks of Hasbro.
Safety Information
Ages 3 years and up Product and colours will vary. Compound not intended to be eaten. Requires 2 x AAA batteries. Demo batteries included. Notice to Parents: Contains Wheat. Non-Toxic. Conforms to: ASTM D-4236. To clean, allow to dry, then scrape or vacuum. Moulded results vary depending on child's age and level of skill.