MAIN FEATURES
BEWARE OF IMPOSTERS
Only makes the authentic version of this fun family game that is truly a barrel of laughs. Includes barrel, pirate, and 24 colorful swords.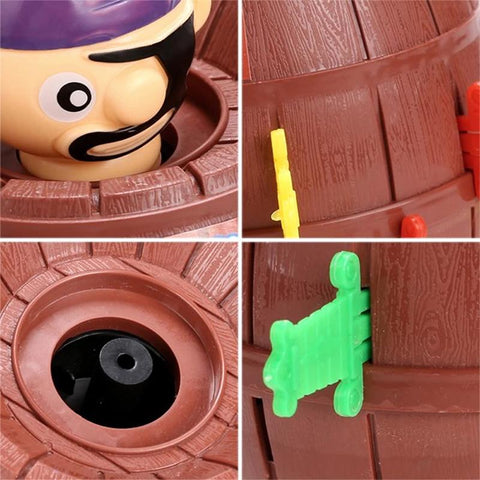 FUN POPPING ACTION
Take turns sliding the colorful swords into the pirate's barrel, but beware! Choose the wrong slot and the pirate will pop out. Kids love seeing him fly!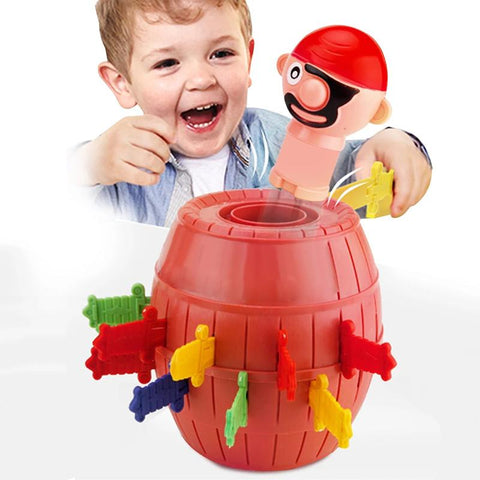 KEEPS YOU GUESSING
The barrel slot that will make the pirate pop changes every time you play.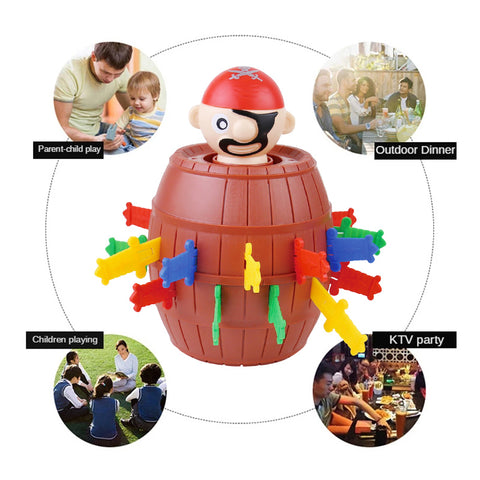 FAMILY FUN FOR AGES 4 AND UP
This simple game can be played by up to four at a time and doesn't require complicated cards or rules, making it a great choice for the whole family.
EASY SET UP WITH NO BATTERIES REQUIRED
Pop Up Pirate features an easy setup and is powered by you and a clever spring, so the fun starts whenever you're ready!