These are perfect pocket pieces for people wanting something small, simple, discrete and fun-also effective for focus, stress.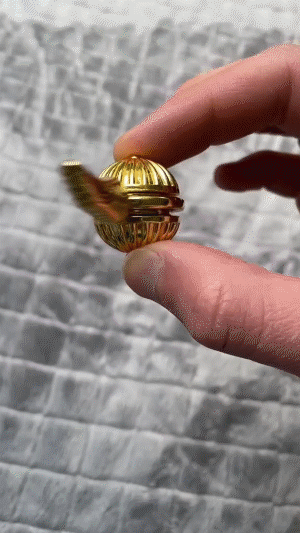 CREATIVE DIY SPINNER: Golden Orb design brings you to the medieval magical wizardry world, now start to enjoy your fidget spinner in a fun way more than EVER!--Creativity, Imagination, Inspiration

CARRY IT ANYWHERE WITH YOU: This must have stress reliever spinning toy features a compact, lightweight, ergonomic design that facilitates effortless handling, making it ideal for both kids and adults! At the office, commuting, in class, studying, in a meeting or watching TV. Making the most of your every moment! Make this anti-stress fidget toy yours and say goodbye to anxiety once and for all!.

3 MIN + HIGH SPEED SPIN: The 100% Alloy fidget spinner have a high speed R188 bearing in the center to ensure the smoothest rotation and consistency as well as to increase centripetal force and spin time. These metal adhd anxiety toys can spin at least 3 min and with a really hard spin even longer..

STRESS RELIEF TOYS: Stress Relief Toy: Great for relieve stress and stay awake. Helps your mind calm down while feel anxiety, kill time while you are boring. The great toys gives something to do besides tapping your pen when you need to improve focus and thinking.

PREMIUM GIFT: Great collection or ideal gift for birthday, Thanksgiving, Halloween, Christmas and New Year. Just spin and flick! Put it on the desk, the pleasant of each spinning will reduce anxiety, stress or other attention disorder issues.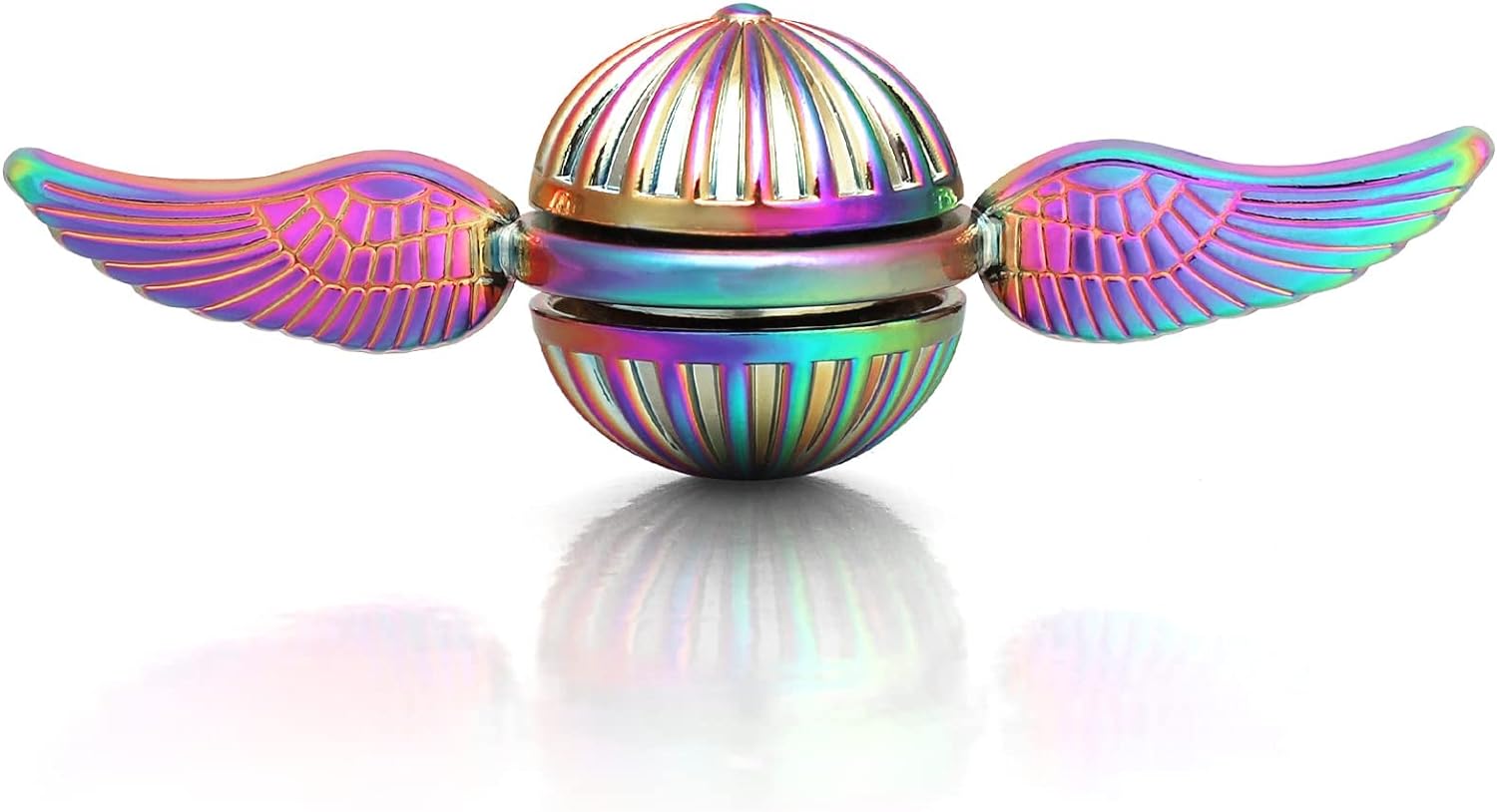 Specificaties:
Materiaal: Metaal
Lengte: 8 cm
Breedte & hoogte: 2.5 cm
Package include:
1x Golden Snitch Fidget Spinner in Aluminium Case