Feature:
1. 360° Rotation: Inertial off road vehicle with 360° special effect rotation, powerful four wheel drive and steering control, which can bring endless fun for kids.
2. Impact Resistance: Inertial off road car toy has suspension spring to withstand the impact and pressure of rough road, which make it can be play on rugged terrain like sand, grass and rocks.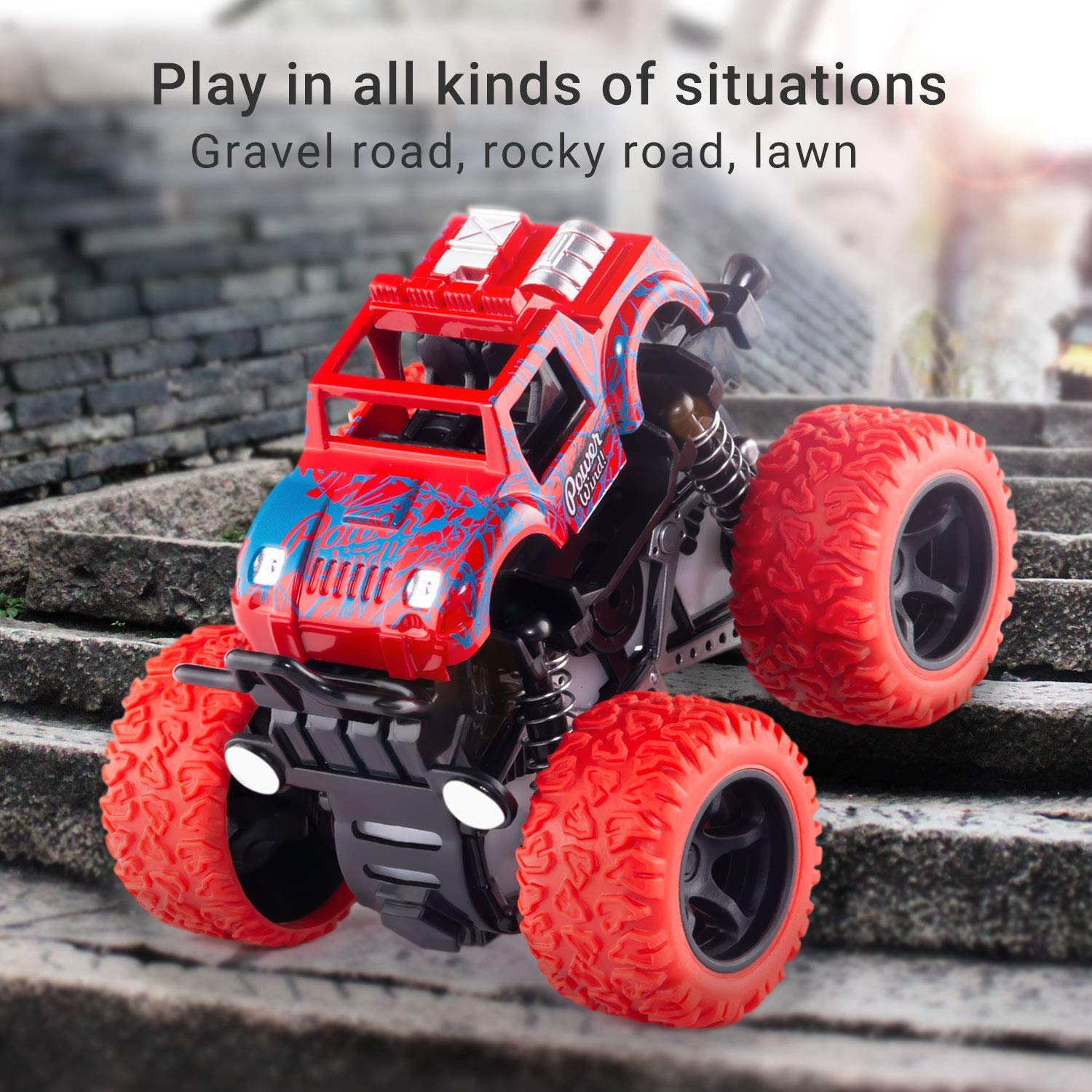 3. Perfect Gift: Inertial vehicle toy adopted fashionable and unique design, which makes it a special gift for children on their birthdays, children's day and any other festivals.
4. Easy To Operate: Off road car toy adopted inertial power driving design, does not need battery, just push it forward to move a long distance, which is easy to play.
5. Excellent Plastic: 4 Wheel drive vehicle toy made of high quality plastic material, skid resistance and shock resistance, sturdy and durable, which has a long service life.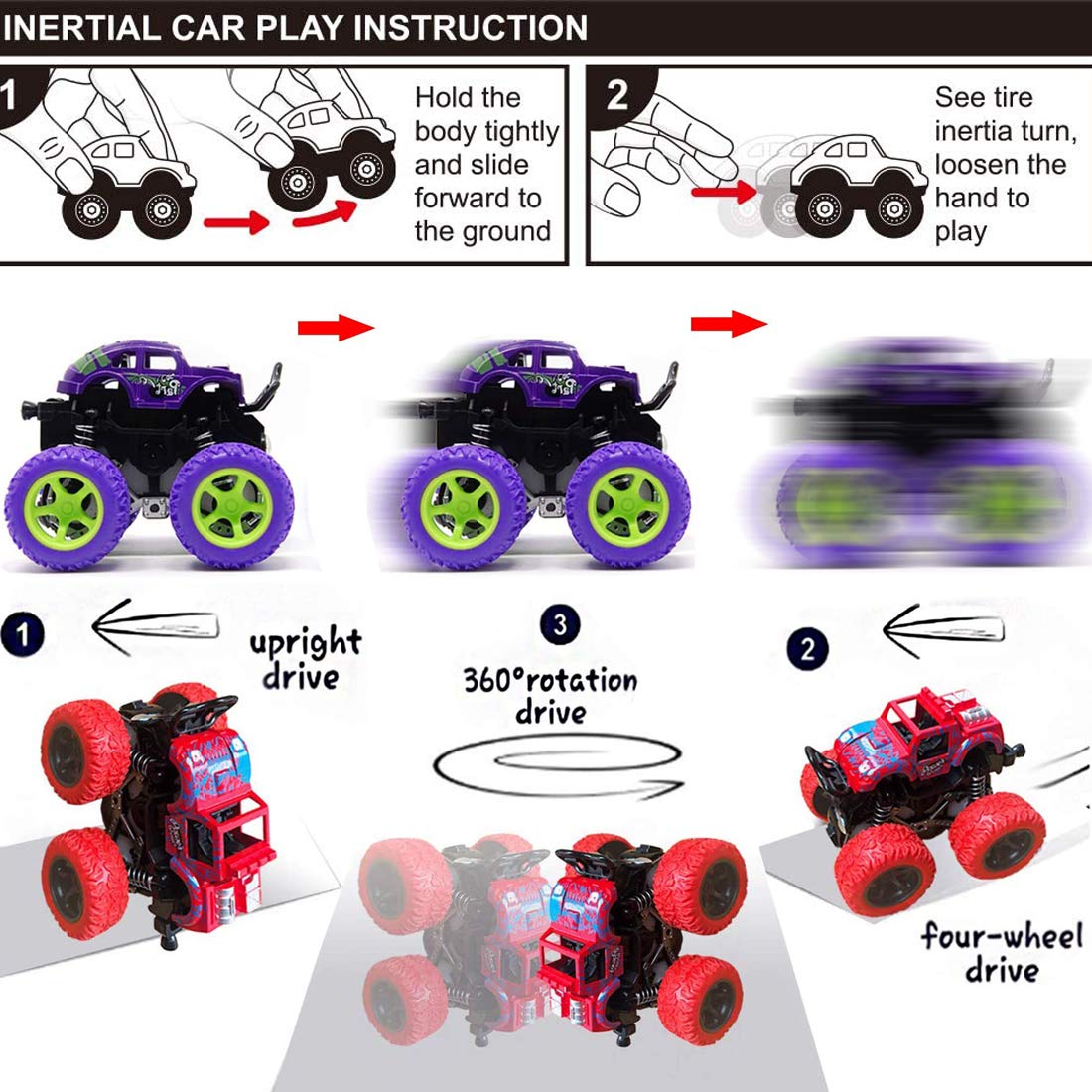 Specification:
Item Type: Inertial Off Road Vehicle
Material: Plastic
Size: Approx. 9 x 8.5 x 8.5cm / 3.54 x 3.35 x 3.35in
Drive Mode: Inertial Drive
Suitable Age: 3 + years old
Functions: 360° rotation, inertial driving, simulation modeling.