2022 is the 204th anniversary of the invention of the kaleidoscope! Ever since then it's been a favorite source of fascination for kids of all ages.
The classic tin Kaleidoscope for kids, just twist and experience a vibrant light show
Each turn creates a magical, intricate and iridescent mosaic that will dazzle and delight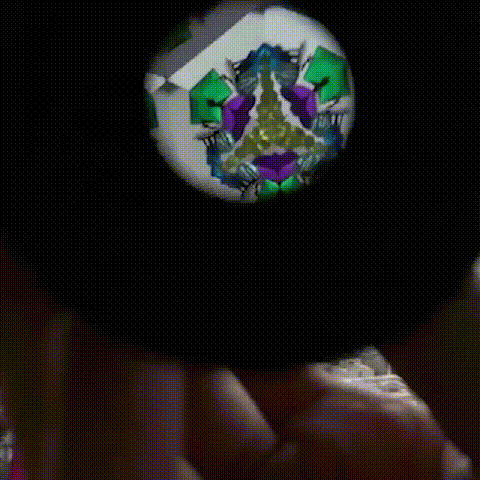 FOR KIDS
INTERESTING | EARLY EDUCATION:

Help stimulate kids' imagination, It develops their creativity and imagination as they play with these toys over and over again. it provides entertainment while broadening and sharpening their minds.




Inexhaustible Pictures:

Rotate it and see the different wonderful color patterns changing! You can spend hours of imaginative play with your children!




Kids' Love:

Full of a variety of colors inside helps improve children's hand-eye coordination and encourages imaginative play. They will love it! Nice gift for them!
FOR ADULTS
Emotional Health Benefits: Just twisting and experiencing a vibrant light show also allows us to switch off our brains from other thoughts and focus only on the moment, helping to alleviate any worries of daily life. Have both fun and relaxation!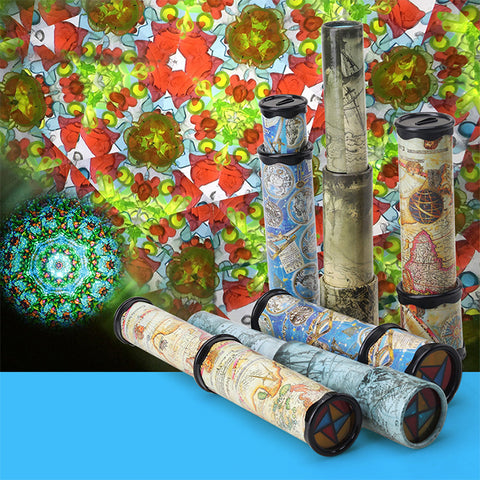 SPECIFICATIONS:
Material: ABS
Size: Overall length: about 30cm, Contraction length: about 20cm
Color: Random
PACKAGE INCLUDE: