Study and work stress? Try taking all the stress away with one slider!
With fidget toys, you'll be able to curb unwanted habits like nail biting and smoking. Your boring time will pass quickly and you will be happy when you are alone. Many people have successfully broken bad habits with this fun and cool fidget toy.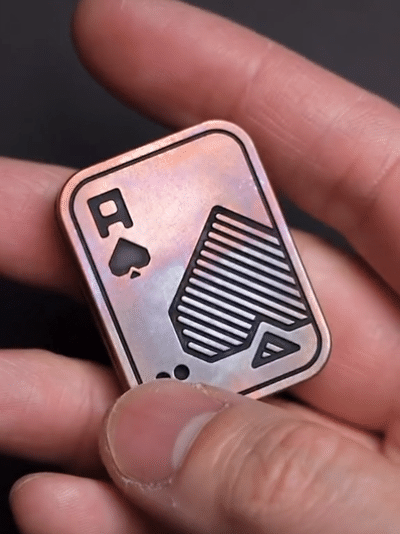 These relaxing mini fidget toys are portable and small enough to play with one hand.
This way you can easily keep these delicate toys in your pocket. These fidget toys are perfect for travel, work, home or pencil cases. You can play anywhere in the office, home, school, subway, station, outdoors, etc.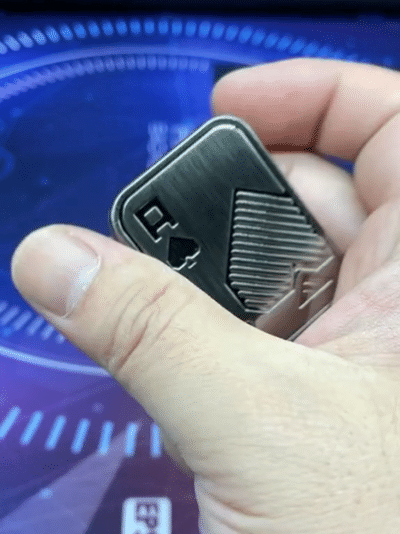 Features
Anti-Anxiety Stress Relief Toys with Crisp Metallic Impact Sound
The poker Fidgets slider toy is entirely made of stainless steel. The front and back of the slider are beautifully engraved with Skull and Poker King K, respectively. The color of the metal is processed by the electroplating process, so the color of the upper metal body is copper, and the color of the lower metal body is brass. Every detail of the slider has been precisely machined, and the surface treatment is delicate and smooth, making it more comfortable to hold.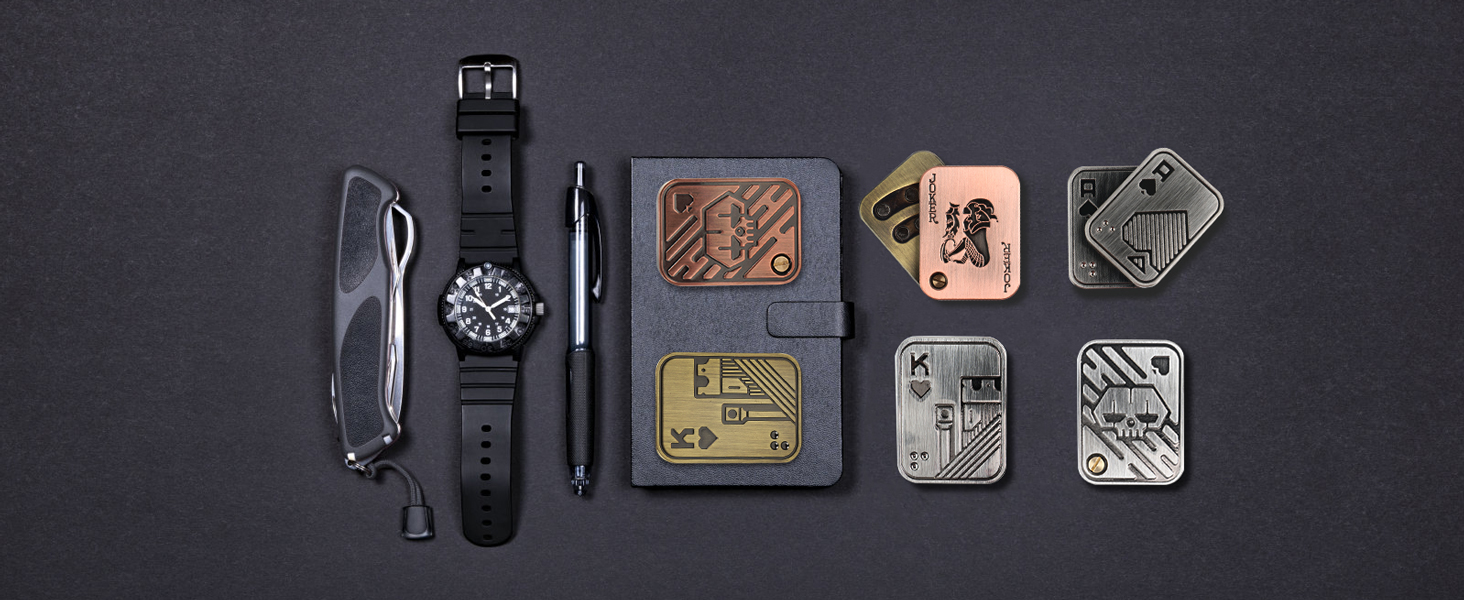 Specification
Material:Stainless Steel Metal
Size:1.77*1.18*0.31 inch
Package includes : 1* Poker Push Card Fidget Slider Toys