After a nerve-racking wait with flashing lights and thrilling music, the start button will flash green and players must race to press the button on their joystick. Only the player with lightning fast reaction will avoid the shock.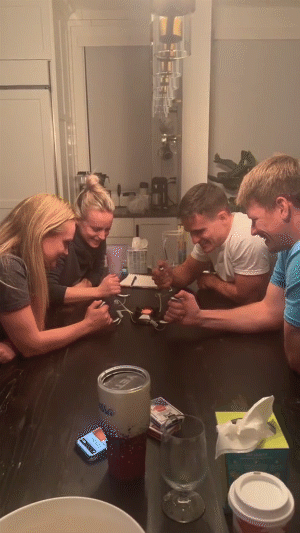 🤣Liven up any party!
⚡Be the quickest to react and watch everyone else feel the pain as the shockwave hits.
😎Enjoy hours of fun and laughter as you and your friends get zapped.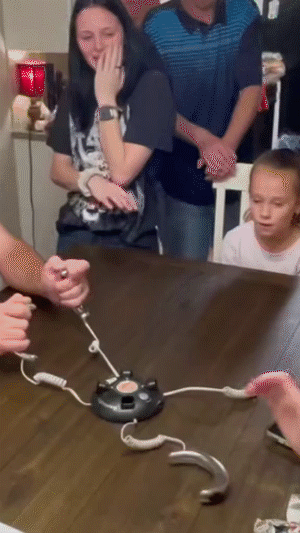 FEATURES
HOW IT WORKS: Each player grabs a handle from the base. Press the button in the center, watch the red light blink and listen to the suspenseful music play. Wait for it…..when the red light turns green GO. Press the trigger button as quickly as possible.
OBJECTIVE: To have the quickest draw and best timing of your opponents. Lightning Reaction guarantees hours of fun and laughs as you and your friends get zapped.
FEATURES: Lightning Reaction has a variable shock control – Low, Medium and High. How much electric shock can you take…very little or electrifying.
PARTY FUN: Add some zap to your next party or play shocking pranks on your friends with Lightning Reaction Reloaded. Bust out this shocking game for an electrifying good time.
INTENDED USE: Lightning Reaction is an electric shock game for teens and adults. It is not intended for use for children under 14 years of age. Requires 3 AAA batteries – NOT INCLUDED.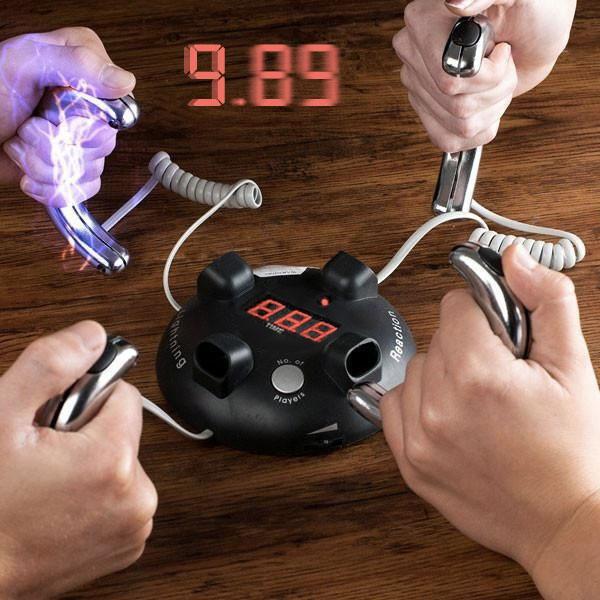 Details:
Lose most games, it hurts your feelings. Lose THIS game, it REALLY hurts.

Here's how Lightning Reaction works -- Anywhere from two to four people can play at once. You remove a handle from the base and get ready.

When you press the button in the center, a red light pulses and suspenseful music plays. As soon as the red light turns green, you press the red trigger button as quickly as possible.

If you're the slowest player, you will

get rewarded

with a painful electric shock. If you were faster than your opponents, you can simply laugh as the loser screams in pain.

It sounds simple, but the suspense of waiting for the light to change is excruciating. You'll be tempted to press the trigger early... but don't!If you press it before the light changes, you get an electric shock and lose the game.


SPECIFICATION:
Product size: 15.5 cm * 17 cm * 15.5 cm


Unit Type:0.350kg

For 2-4 people to play

Two game modes

High/low, two shock gear


Use 3 * AAA batteries voltage of 4.5 V

Warm reminder: safe voltage, harmless to human body, suitable for bar game. Children, please adults under the guidance of the game.