Turn your cat or small dog into a ferocious lion with this adorable lion's mane costume wig that's perfect for funny photo shoots or holiday events!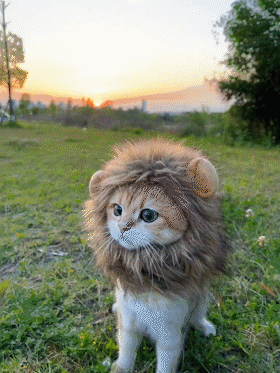 Featuring the full, bushy mane just like a real lion, this pullover lion costume for cats boasts traditional colors with rugged looks.

About this item
KING OF THE JUNGLE - Your normal house cat will look as fierce and powerful as the big cat they think they are with this cat lion mane.

EASY FIT FOR CATS - The lion mane cat costume has a comfortable hook and loop closure that ensures it will stay on your cat's head long enough to take the cutest pictures. It will fit most cats and small dogs with neck sizes 8" - 14". Check our sizing chart to find the best fit!

PERFECT GIFT FOR CAT LOVERS - This lion mane from Pet Krewe is the perfect gift for cat lovers looking for the cutest cat costumes to show off their pets.

SIMPLE TO CLEAN - Easy care, simply hand wash with cold water and mild soap, then air dry.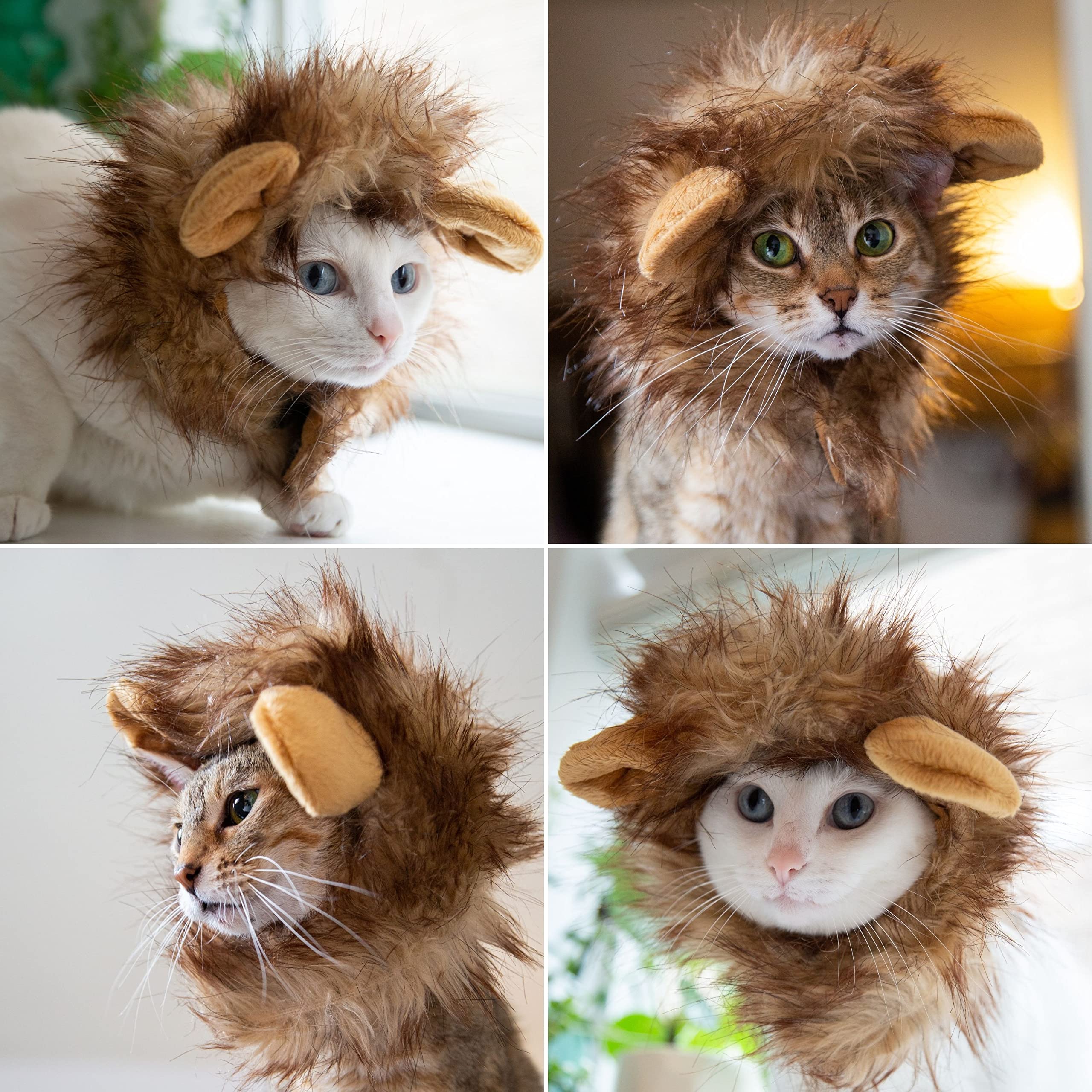 Useful Information
For the best fit, match the below dimensions to your pet's measurements as closely as possible. If your pet falls somewhere between two sizes, we advise ordering the larger of the two.
Body: Measure the base of the neck to the base of the tail. Add 2 inches for comfort.
Neck: Measure around your dog's neck leaving room for two fingers.
Chest: Most important measurement; measure your dog's chest around the widest part. Add 2 inches for comfort.
| Size | Neck | Chest | Breed Suggestion |
| --- | --- | --- | --- |
| Small | 8-14 inches | 8-17 inches | Chihuahua, Mini Pinscher |
| Medium | 12-17 inches | 16-23 inches | House Cat, Pug, Terrier, Daschund |
| Large | 15-20 inches | 20-28 inches | Beagle, French Bulldog, Standard Mutt Up to 40 lbs |
| X-Large | 18-25 inches | 27-35 inches | Spaniel, Boxer, Cattle Dog, Lab Mix |
| Size | Neck | Chest | Breed Suggestion |
| Small/Medium | 8-16 inches | 8-23 inches | Chihuahua, House Cat, Pug Daschund |
| Medium/Large | 12-20 inches | 16-28 inches | Spaniels, Beagle, Small Pitbull Mix |
| Large/X-Large | 17-25 inches | 2-35 inches | Retrievers, German Shepherd, Boxer, Bulldog |
| Size | Neck | Weight | Breed Suggestion |
| O/S - Cat, Small Dog | 8-13.5 inches | Up to 18 lbs | Chihuahua, House Cat, Pug, Terrie, Daschund |
| O/S - Big Dog | 13-32 inches | up to 130 lbs | Retrievers, German Shepherd, Boxer, Bulldog, Spaniels |