Mini Digital Breath Analyzer is fast, accurate, and easy to use. Simply blow into the device for five seconds and it will tell you your blood alcohol content.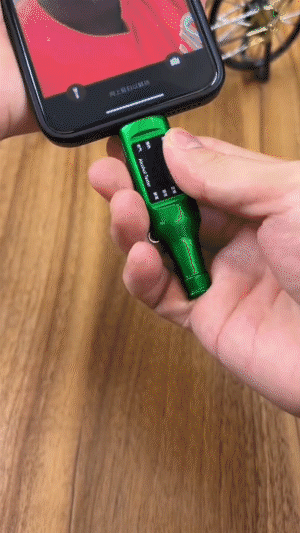 Can accurately measure the body alcohol content just by blowing on the instrument.
High sensitivity, quick response, USB type c charging, drunk driving alarm reminder.
LED Display, instant read,3 lighting modes, without contact, it can avoid bacteria from entering your mouth, safe to use.
Portable, lightweight, easy, and convenient to carry.
Strong, anti-interference, reusable.
Specifications:
Material: ABS
Interface: Type-C
Storage temperature: -20°C~50°C
Measuring range: 0~0.18%;BAC 0~1.9g/l
Working temperature: -5°C~45°C
Alarm method: Buzzer
Measurement accuracy: 0.01%
Size:Approx.82x22x13mm/3.23×0.87×0.51inch
What's in The Box:
1x Mini Digital Breath Analyzer