Write. Build. Fidget.
THE FIRST PRACTICAL FIDGET PEN
THE BEST STOCKING STUFFER OF THE YEAR!🎁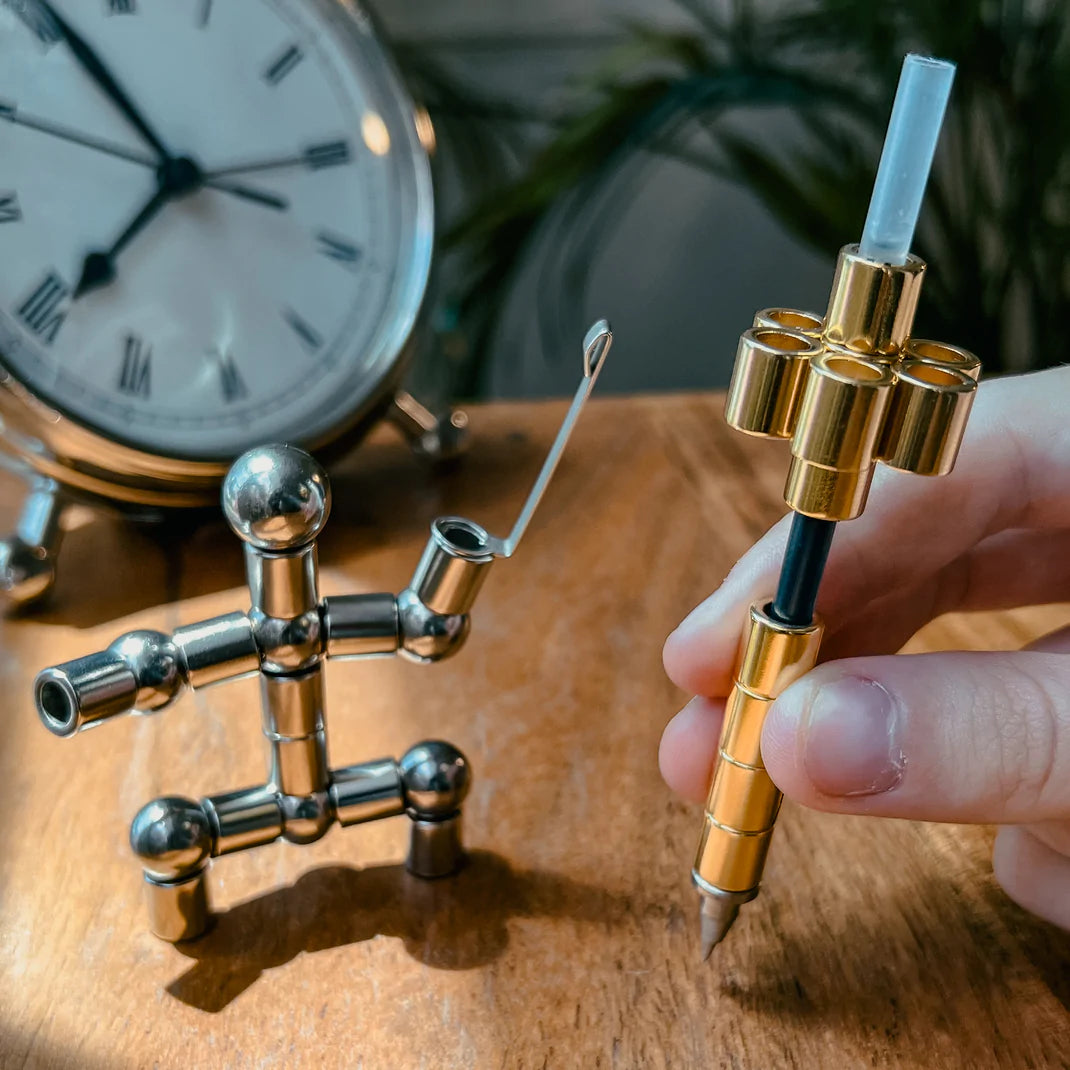 Dealing with ADHD everyday sucks, and we know the added stress of having to get work done doesn't help either.
The FidgetPen is able to give you the freedom to fidget while still keeping your mind active and focused.
How It Works
Lets Get Practical
The FidgetPen is made of highly durable magnets allowing you to create your own fidgets on a fully-functioning pen.
Endless Creations
Design & create thousands of unique fidgets to keep your mind active for hours.
The Magnetic Fidget Pen That Will Cure Your ADHD For Good
Practical - Designed to be fun and functional. Fidget while you work!
Endless Creations - From fidget spinners to magnetic figurines, the Jiki Pen is able to create anything imaginable.
Portable - Lightweight and durably constructed. Perfect for long classes or late-night studies.
Multi-Functioning - Includes two magnetic styluses for any touchscreen device!