The RJ Legend Halloween Tree is a timeless Halloween decoration that you simply must have! Made from the finest ceramic, hand-painted, and hand-crafted with extra attention to detail, this pre-lit tree will transform your home, preserving that cozy atmosphere and bringing the spooky factor without the additional expense!"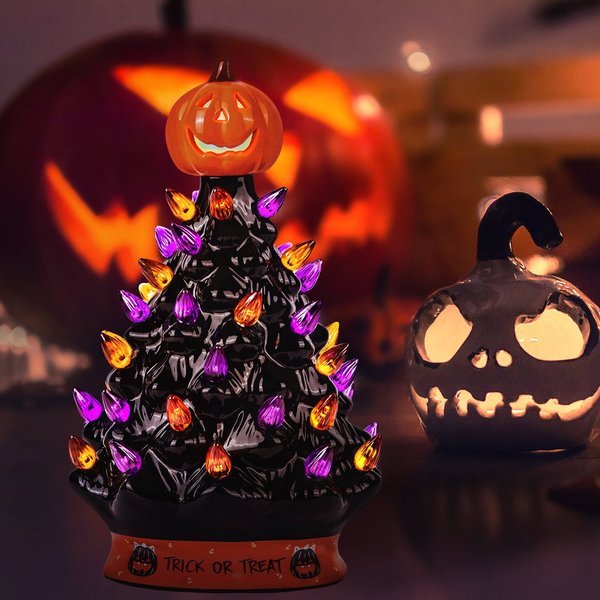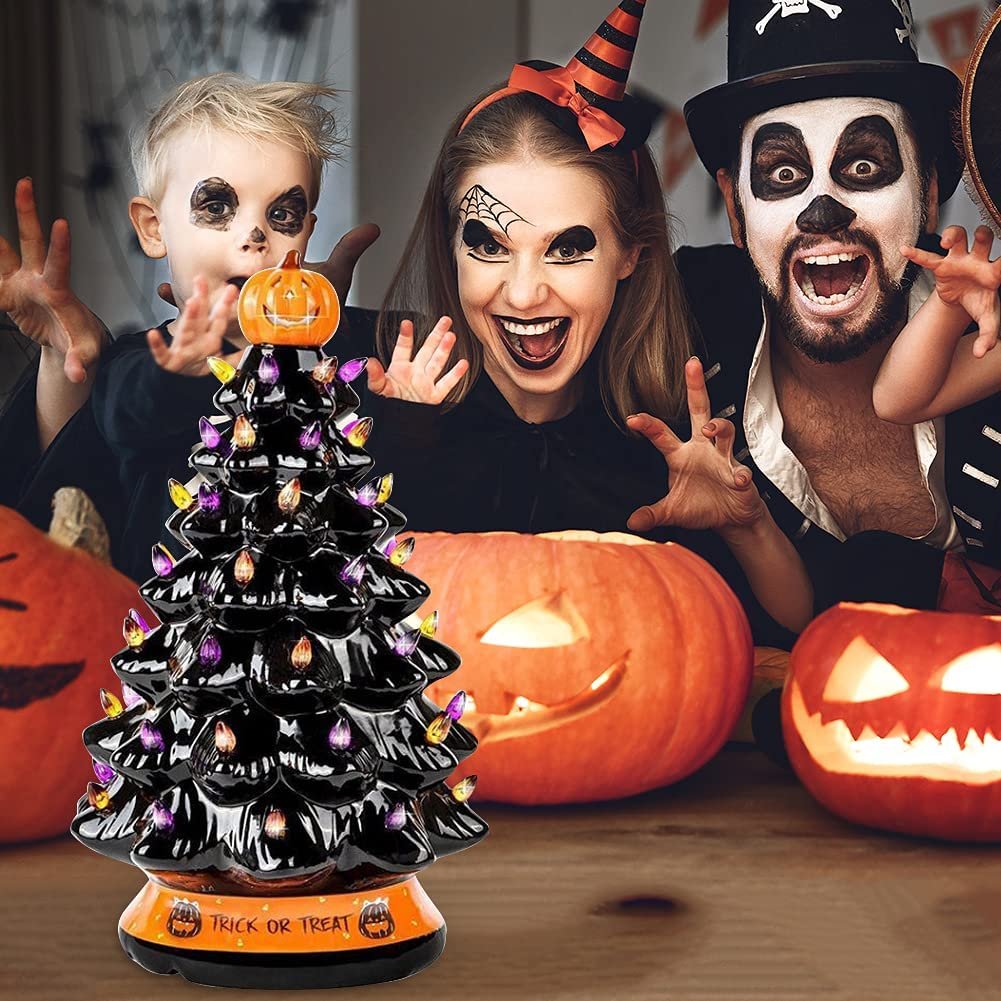 Eye-catching Halloween decoration. Featuring unique pumpkin lights and an orange base decorated with a series of black bats and cats, this tabletop ceramic tree brings in the spook factor in an impressive way. This glittering tree adds a bit of holiday spookiness to homes, offices, classrooms and other places.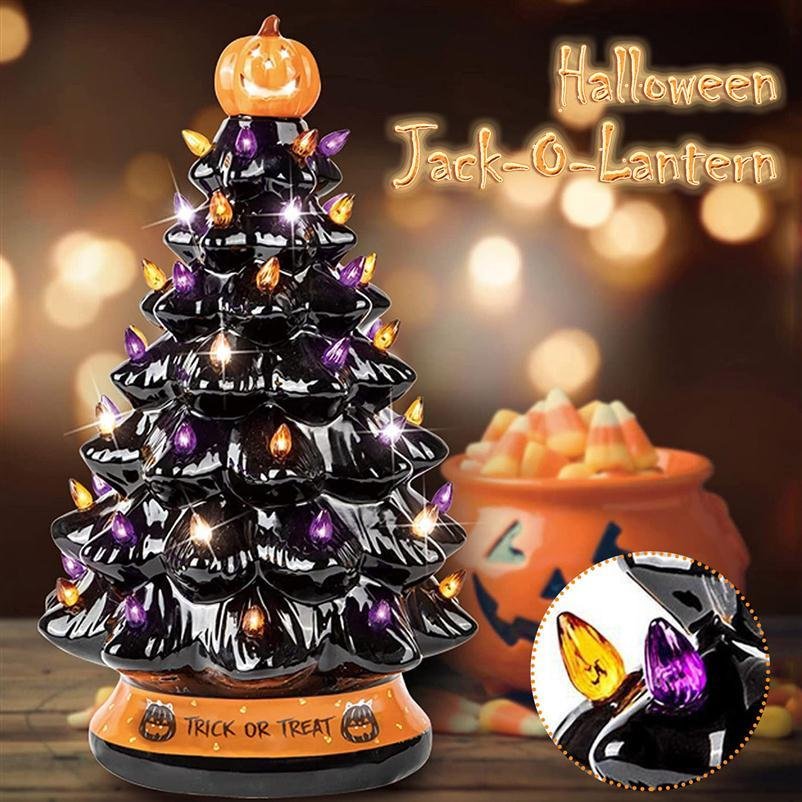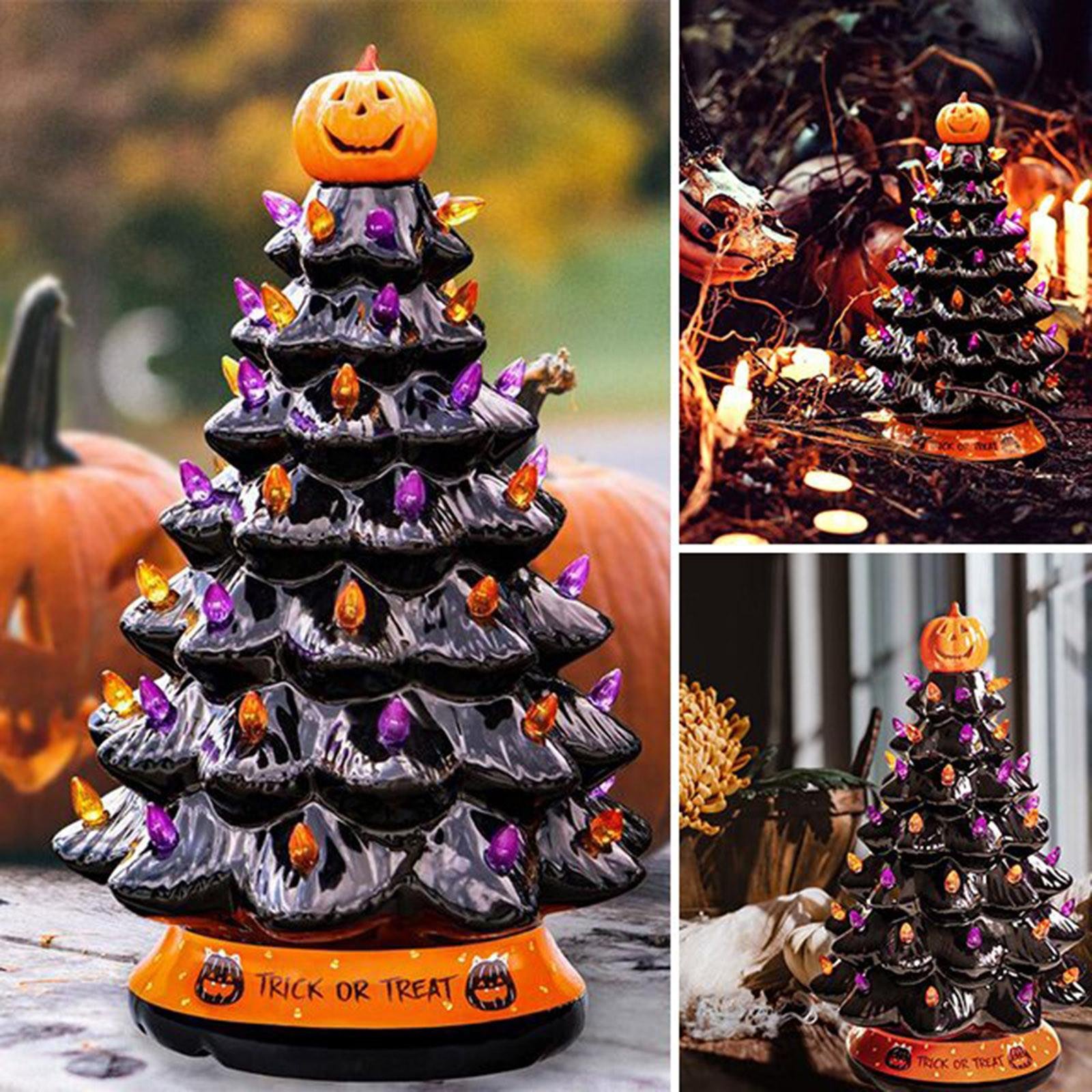 Special Halloween design: holiday pumpkin hat and "Trick or Treat" message at the bottom of the product. No matter where you decide to put it, once it is turned on, the power light will attract attention and will be noticed by anyone in the room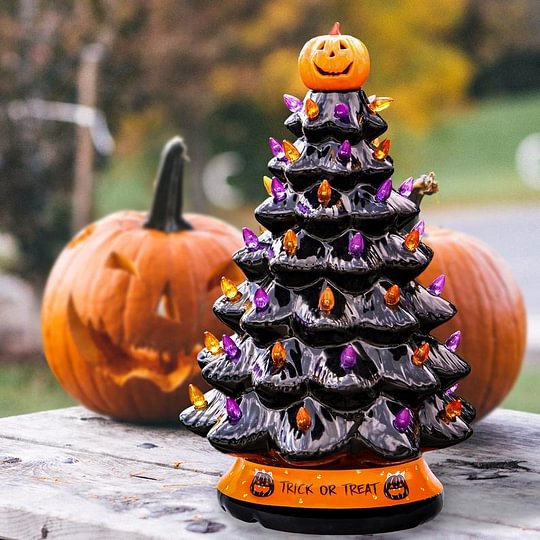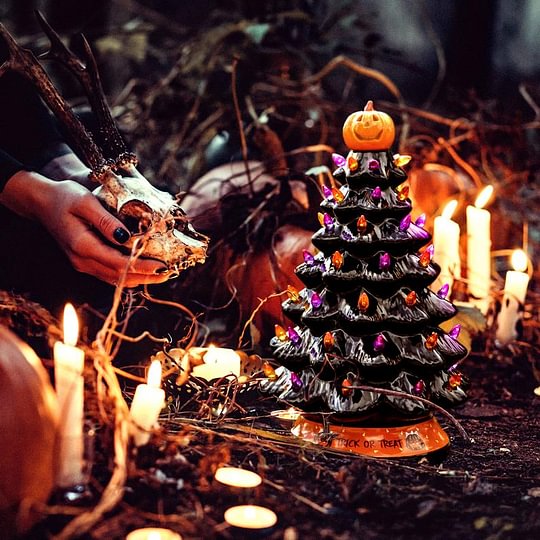 Whether it is a special treat for yourself or a holiday gift for friends or colleagues, this ceramic tree will definitely leave a deep impression on people. This tree uses elegant packaging.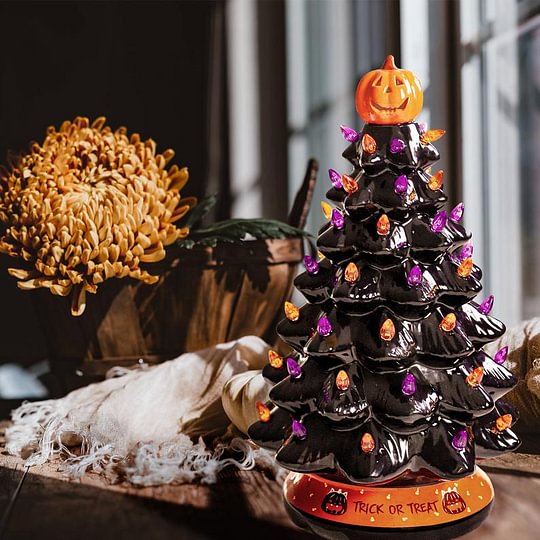 It's especially perfect if you're going for a Nightmare Before Christmas theme! Get it here.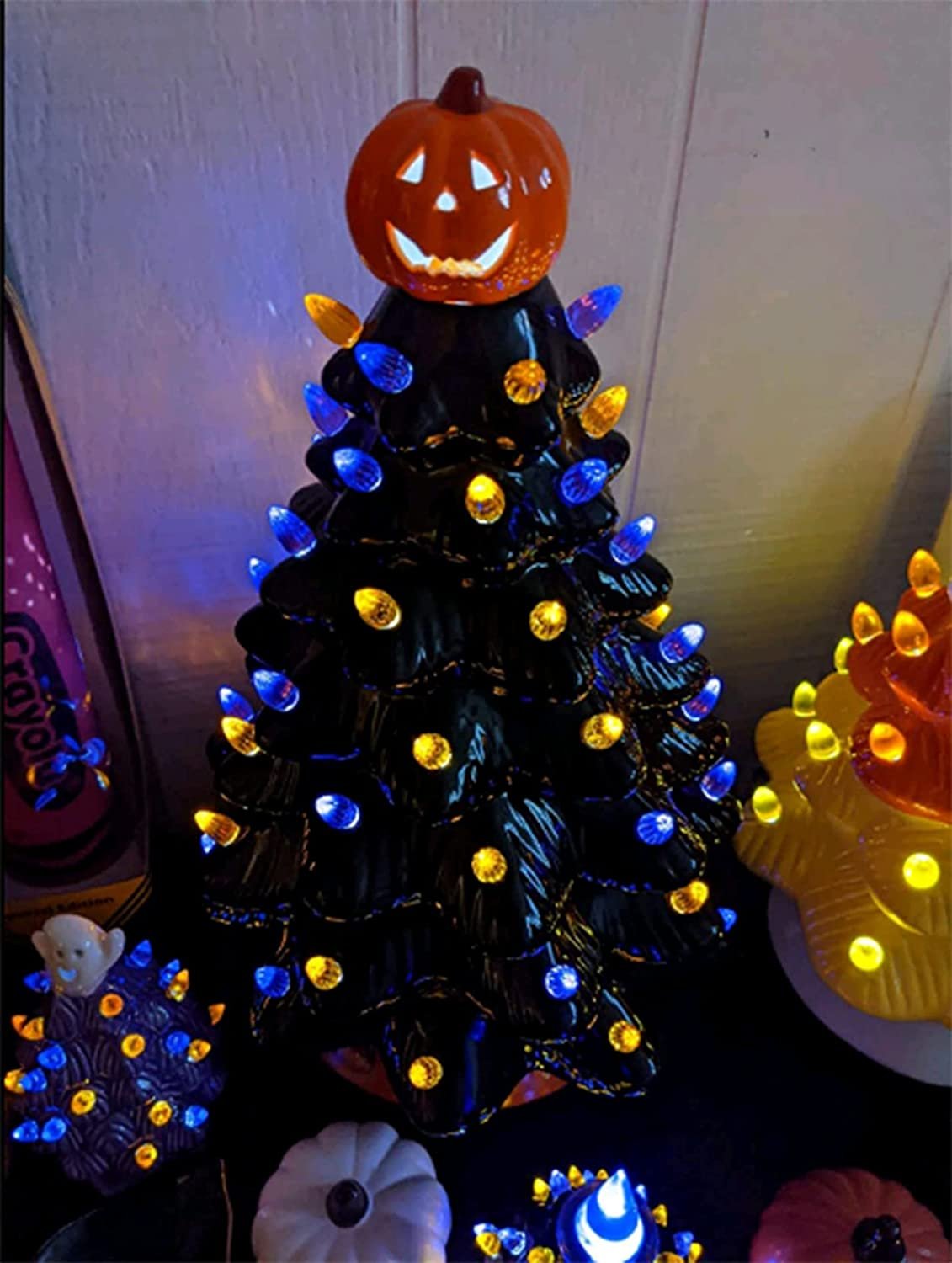 We plan to sell 1,000 sets, and we have sold 500 sets now. If you find it through Facebook, you will get it at the lowest price.

Hand-painted finishes- hand-painted with a special glossy finish, which brings a magical touch
Each piece is individually hand-painted by our craftsmen
Multi-color lights-This Halloween tree will emit powerful and intense lights through LEDs
Size:24x15 cm

package includes:
1 * Halloween Pumpkin Christmas Tree