Description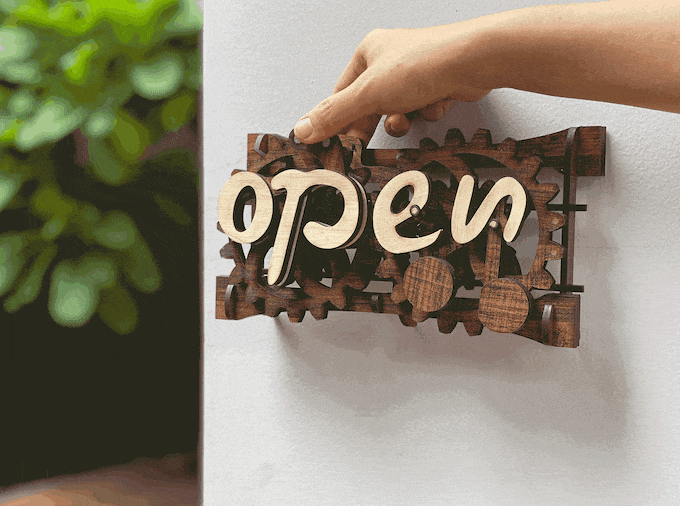 Features
GEAR MECHANISM: The Open-Closed sign is a "revolutionary" open-closed signboard that combines interesting typographic tricks and a gear mechanism. Just rotate the handle, and open and closed switch in a magical way.
EASY TO USE/INSTALL: It's easy to operate and solid enough to withstand daily use. And there are 3 styles:

A. for attaching to glass wall from the inside.
B. for hanging on the wall from outside
C. for standing on the table.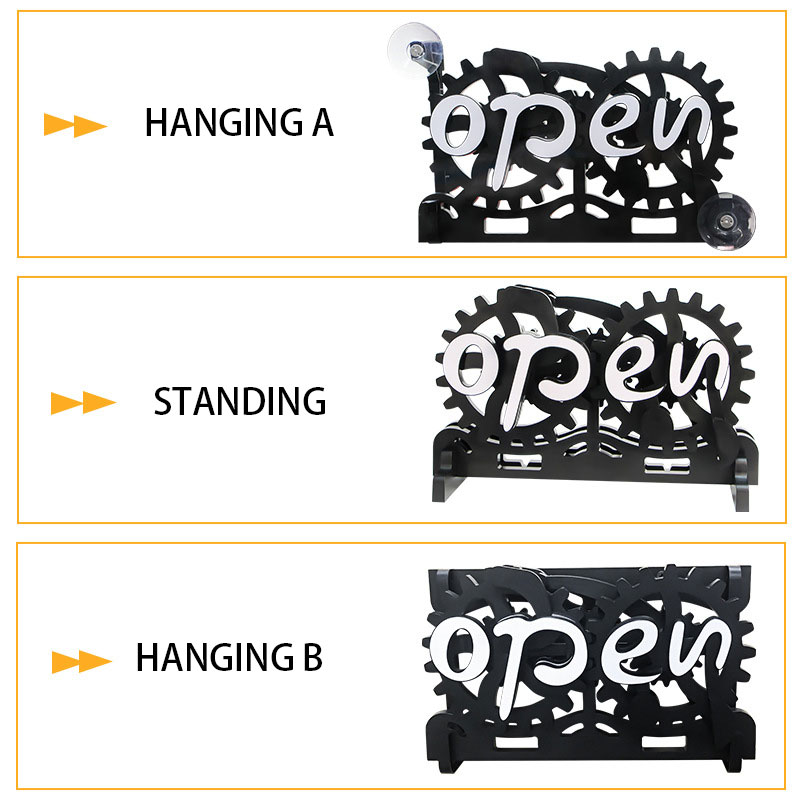 UNIQUE DESIGN: The first thing that will impress you is the beauty of its structure. The many parts are meticulously calculated and assembled to form a unique shape. You can see the wonder of engineering and the art of mathematics in the unique design.
FUUNY TOY: The open-closed signboard is also a toy that can be enjoyed by both adults and children. Just watching it move is oddly satisfying. It can be an educational toy that allows children to learn how gears work while having fun.
IDEAL SIGNAGE FOR: All kinds of commercial businesses and retail offices looking to draw customers' attention to their business operation times and make the customers aware if they are open or closed. The signs are ideal for advertising the business hours of a restaurant, fast food facility, beauty salon, club, barbershop, spa, pharmacy, coffee shop, bakery, boutique, grocery store, tattoo or pizza parlor, and so on.
Specifications
Size
HANGING A: 27*9*17.5CM
HANGING B: 26*7.5*16CM
STANDING: 26*11.5*16.5CM
Package Includes:
1*Open-Closed Sign Board
1 set of tools