A crap ton of fun
Sticky the Poo is a unique toy that's made to be squeezed, thrown, and laughed at. The rubbery plaything feels like a stress ball in your hand and sticks to the wall like wet toilet paper.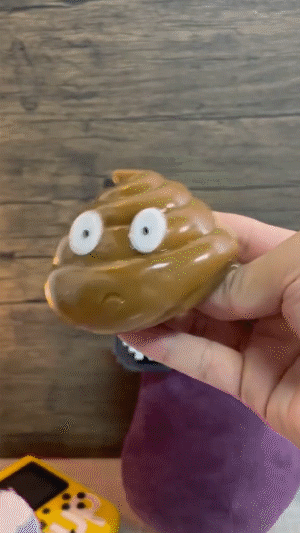 Reuse repeatedly
Unlike its namesake, Sticky the Poo is easy to clean. Although its tacky exterior is a magnet for dirt and lint, it only takes a quick rinse with water to reclaim its original sticky glory.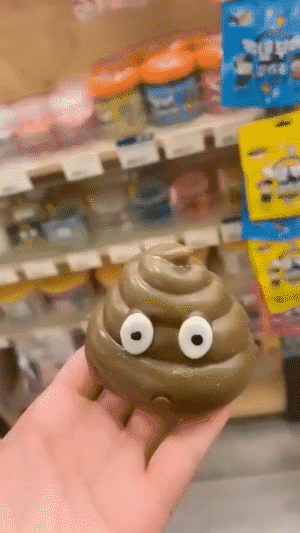 The toy's shape is also made to take a playful beating. Squeeze the lumpy shape as hard as you want, stretching and compacting it to your heart's content. No matter what you put it through, the pliable poo will always return to its lovely fecal form.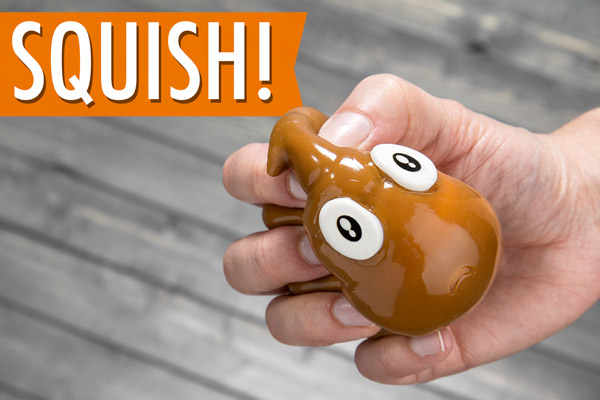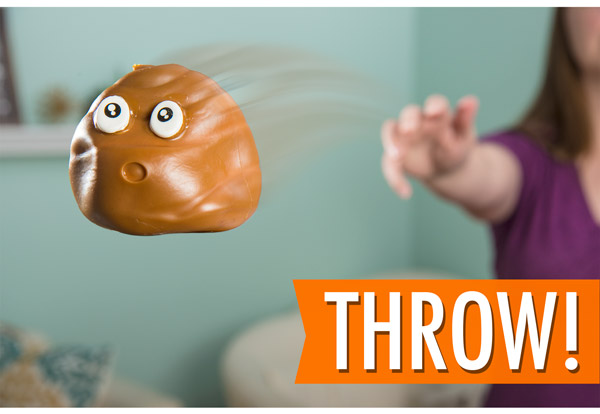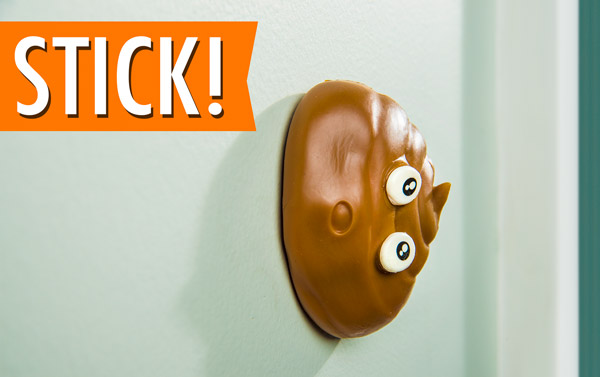 You'll be flush with fun.
Sticky, not stinky
Sticky the Poo isn't just for porcelain; the sticky exterior will adhere to any flat surface in your house from the window to the wall. It's fun to throw the soft projectile as hard as you can without worrying about breaking a pane of glass or putting a hole in the drywall.
Despite its prodigious stickiness, the toy doesn't leave a residue on the surfaces it hits. That means there's no reason not to hurl your Sticky the Poo against everything you can find.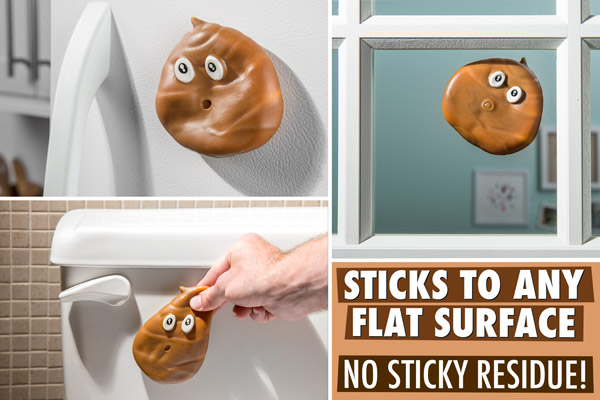 Throw your Poo to your heart's content.
Frequently Asked Questions
Question: Is this like Stikball?
Answer: You got it! Sticky the Poo is like Stikball that looks like poo instead of a baseball.
Question: Is this like one of those sticky hands from a gumball machine that gets dirty within ten minutes and doesn't work anymore?
Answer: Part of what makes Sticky the Poo curiously awesome is its ability to get refreshed with just a little water. After a quick wash, you'll be able to stick to things like new.
Question: Do you have any poo that I can cuddle with?
Answer: What an odd question! But, of course, we do.
Description
Material:Elastic Environmentally PU.
Pattern: Poop.
Style: toy/collections/cellphone straps.
Applicable age: more than 6 years old.
When you look at it, they're so cute that you may feel better, or even all your bad feelings will be gone.It can be a stress reliever.