The best, least expensive way to start pumping freely and change your pumping journey.
✅ Pump with complete freedom (no tubes, no wires, no hassle)
✅ Great suction comparable to hospital-grade pumps (more milk output)
✅ Fits perfectly in your bra (so you can pump anywhere)
✅ Easy to clean and put together
✅ Holds 6oz and battery lasts up to 6 pumping sessions to get you through the day

No More Annoying Restricting Pumps
If you're reading this, chances are you spend at least 4 hours a day tied to the wall or tangled up in cords.

The result? You become frustrated and hate every second of pumping.

Long-term, this can lead to more issues like bad mood, weight gain and less milk output.

With us, you'll never have to stay in the same place while pumping and can do whatever you want while making milk your little needs.
Pump And Get Things Done
Being a pumping mother doesn't mean you shouldn't stay active. Now you can wash dishes, hold the baby or walk around to do things while pumping.

It's perfect for busy moms!
Never Have A Dip In Milk Supply
Being consistent with pumping is key to maintaining a good milk supply.
Traditional pumping is so time-consuming especially with being plugged into the wall but NOW you'll be able to pump around the clock and build your supply as much as you want.
Super Comfortable & Fits Perfectly In Your Bra
Pumply is designed to be worn with your standard nursing bra.

It needs to be firmly pressed against your breast, and there should be no gaps between Pumply and your breast.
Perfect For When You Get Back To Work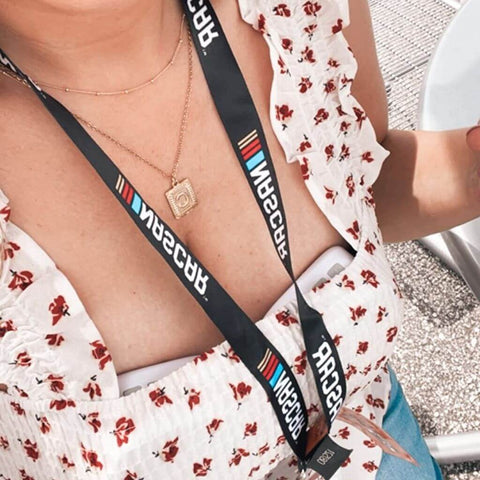 It is the smallest and lightest all-in-one wearable electric breast pump making it easy to take with you anywhere.

You will be able to pump multiple pumping sessions during your workday.
Wearable Pump Benefits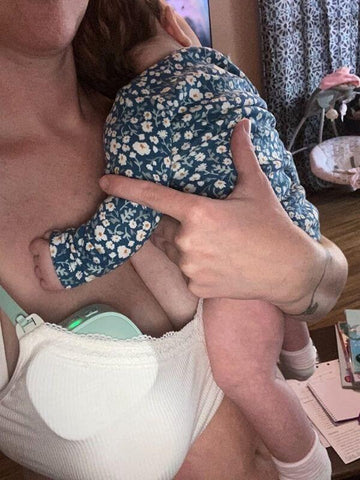 - Bottle feeding your baby, walking, driving, cleaning, eating dinner while pumping
- Become more active

- Increase your milk supply

- Pump with confidence when you get back to work
Professionally Designed & Recommended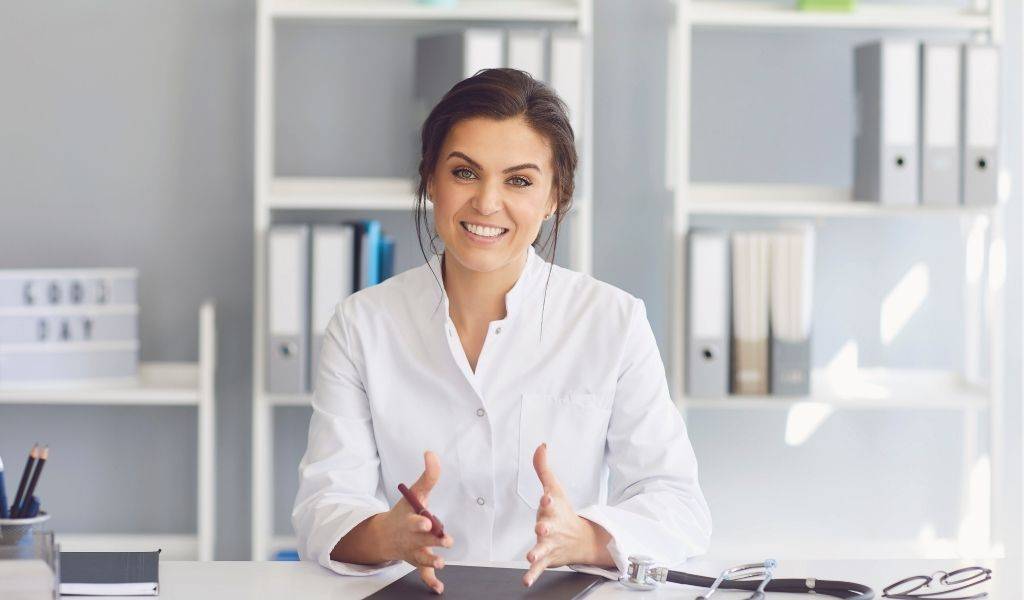 Pumply has been designed and recommended by Doctors and Lactation Consultants in the US as an effective way to start pumping freely.

For less than 1/8 of the cost of the expensive wearable pumps, you can start pumping freely today.
Why Pay A Fortune For A Wearable Pump?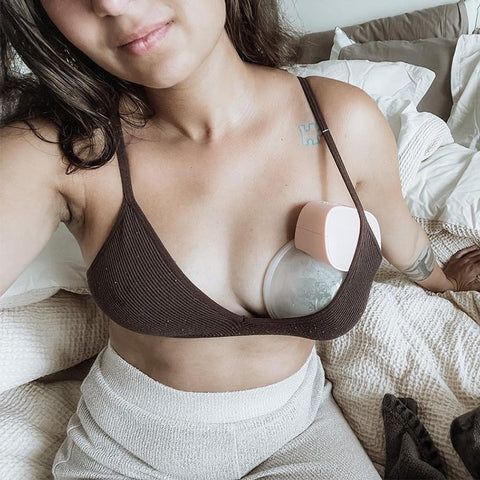 Instead of paying $500 for a wearable pump, you can get Pumply for almost a tenth of the price with:
The same features of the expensive ones
Great suction comparable to hospital-grade pumps
60-day money-back guarantee
It's the best, least expensive way to start pumping freely and change your pumping journey.
TRUSTED BY OVER 35,000 HAPPY MOMS
"Assembly is easy - it's pretty intuitive because there aren't a lot of parts. The suction is good and it is easy to clean. I really recommend this to any mom to make their mom's journey easier." - Brittani
"I can wash dishes, feed and bathe my daughter while pumping. I love that I can walk around cord free and tubing free. The charge lasts multiple pumping sessions." - Heather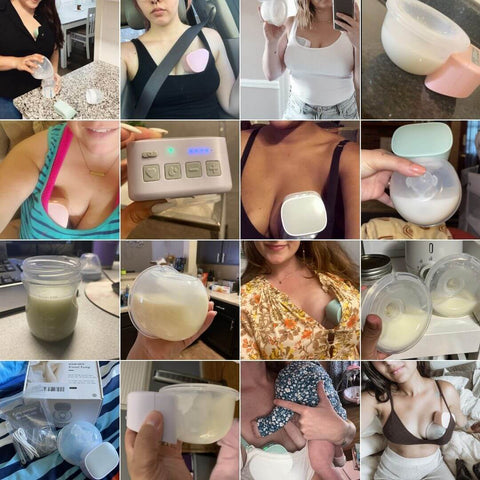 Join many happy moms and start pumping freely with the most loved wearable pump.
- Not sold in any retail stores
- Exclusive to us ONLY
What's In The Box?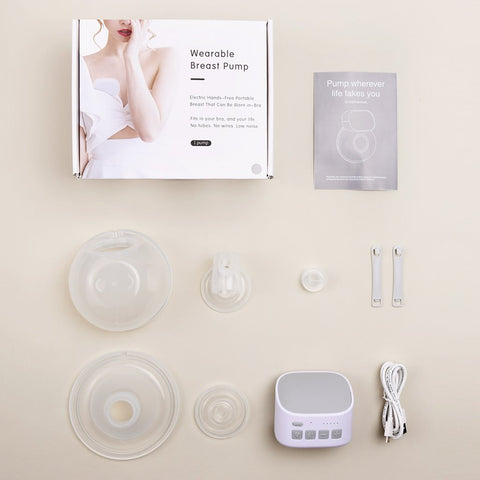 1 × Pump motor

1 × 24mm Silicone shield

1 × Silicone diaphragm

1 × Linker

2 × Duckbill valve

1 × Milk collector

1 × USB cable

1 × Bra adjustment buckle
FEATURES:
Safe material, food-grade silicone

2 Modes and 5 suction levels

Flange Size: 24mm

Bottle capacity: 180ml / 6oz

Usage time: 50-70 minutes

Charge time: ~2.5 hours
OUR GUARANTEE:

- We offer a risk-free 15-day money-back guarantee. Just follow our money-back guarantee protocol to receive a full refund!
- Your pump is certified for safe use, you know you can trust the quality of your product. Don't risk using an uncertified pump!
SHIPPING:
- We provide Free US/UK/CA/AU Shipping.