Description
This unique arcade style boxing punch bag will test the strength and power of your fingers! A highly exhilarating game to play with friends and family. featuring 2 different game modes for you to enjoy. including digital highest score wins, and play by the rules set on the mission cards.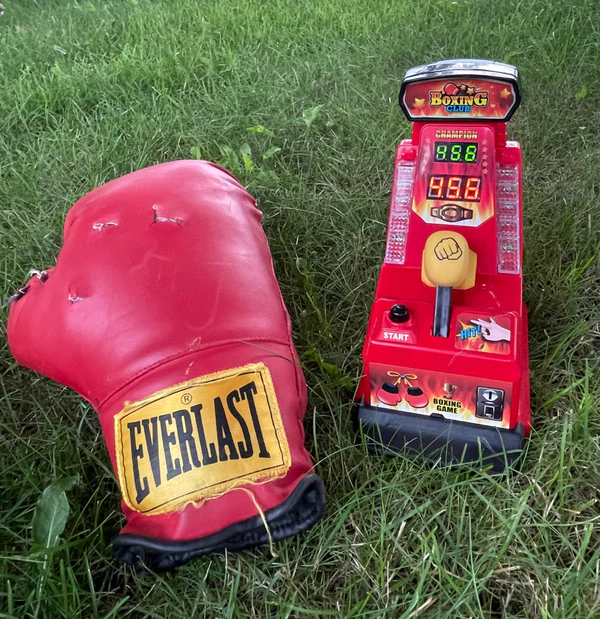 CHALLENGE YOUR FRIENDS🥇
The Finger Puncher is the ultimate way to test who's the strongest between you & your mates. The number shown on the Finger Punchers screen will always be accurate and it will reveal your true strength 💪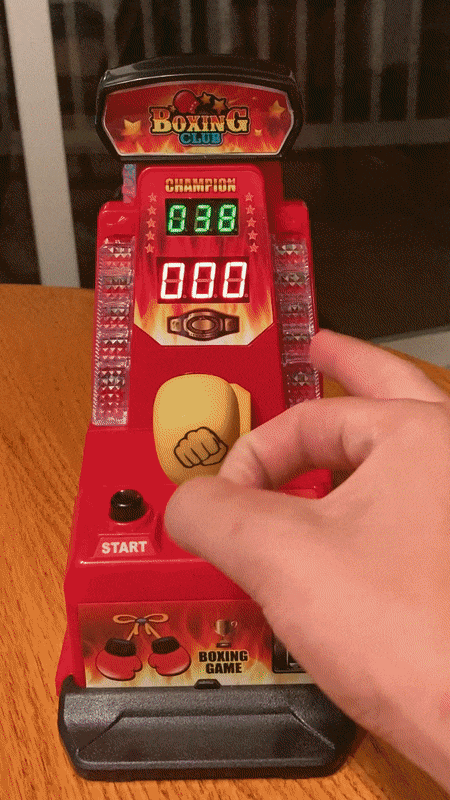 KILL BOREDOM QUICK😊
The Finger Puncher is a great friend. You'll be surprised how long you can play with it. Our goal is that with each flick and each new high score you'll temporarily forget about the struggles of your life :)
The Finger Puncher uses Motion Technology and shows your score within milliseconds on it's built in display. Yes, it's also very fun and addictive thank you for asking.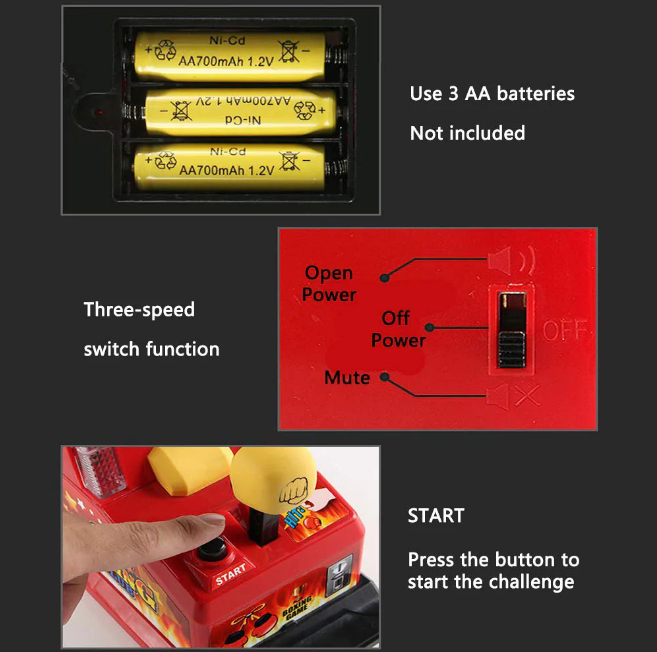 Specification:
Material: plastic
Size: 28.5*20*17cm