Cleverly disguised as off-brand soda sleeves, your beer won't draw any unwanted attention your way.
Whether you're tailgating, fishing, or simply looking to enjoy a cold beer at an outdoor event without attracting suspicion, these Beer sleeves make the perfect hiding place for your beer.
Thanks to their durable, eco-friendly silicone design, they'll have a tight fit to fully cover most standard 12 ounce beer cans. These can covers are sure to fool anyone from a distance, and fold to fit right in your pocket when you're done. Simply wash with warm water and soap for easy clean up.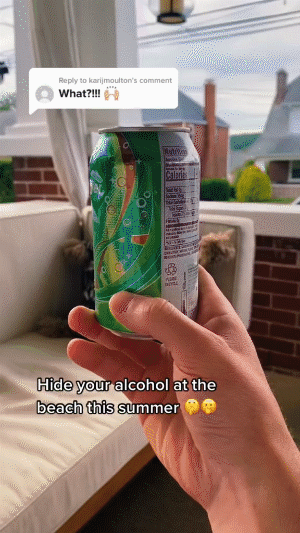 These Beer sleeves make funny gifts for guys who would like to enjoy outdoor beers without any suspicion.
FEATURES:
Ideal Fit - The Can Cover Sleeve provides an optimal fit for both 16 fl oz (500ml) and 12 fl oz (355ml) beverage cans.
Reusable - This Can Cover Sleeve is highly durable and designed for repeated use.
Excellent Present - It makes a fantastic gift for various occasions such as sporting events, beach parties, wedding celebrations, and picnics.
Effortless Application and Removal - The exclusive design ensures effortless and convenient application and removal of the Can Cover Sleeve.
PRODUCT DETAILS:
Size: Fit 16 fl oz (500ml) and 12 fl oz (355ml)
Color: Red, Blue, Green
Material: Silicone
PACKAGE INCLUDES:
1 x Can Cover Silicone Sleeve
Note:
The product is intended as a gag and not to encourage minors for illegal drinking activities. This product is not intended to deceive the law. So Please, Drink responsibly.