Looking at the falling bubbles and the changing different landscape scenes, you will feel particularly calm and relaxed!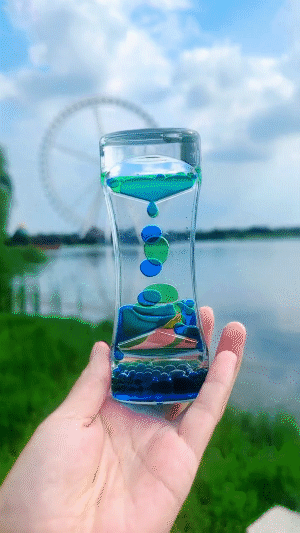 If you're looking for a way to relieve stress and tension, refocus your mind, and even have a little fun, this Two-color Liquid Hourglass are the perfect answer.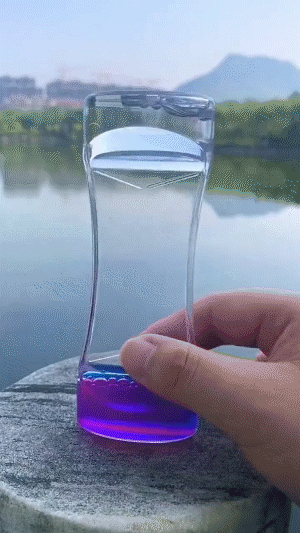 Features:
Colorful Liquid Timer – A small hourglass design, this water and oil liquid motion toy feature beautiful, flowing colors that drop and move slowly, pushed along with time and gravity for a unique experience.
Fun, Relaxing Experience – Great for an office desk space, bedroom, or even as a reminder when brushing your teeth, the soothing colors remind you to slow down, relax, and enjoy each moment.
Natural Stress Relief – The slow movement, vibrant colors, and smooth droplets can help children and adults refocus, let go of stress or anxiety, and even find a more rhythmic tempo at home or in the office.
Exciting Colors – Every order comes with a liquid motion timer, each with its own unique colors inside, giving kids even more options for play! They also make a great birthday or holiday surprise.
Leakproof, Durable Design – Two-color Liquid Hourglass are sealed from top to bottom which means kids can shake them or knock them over without you worrying about spills or messes.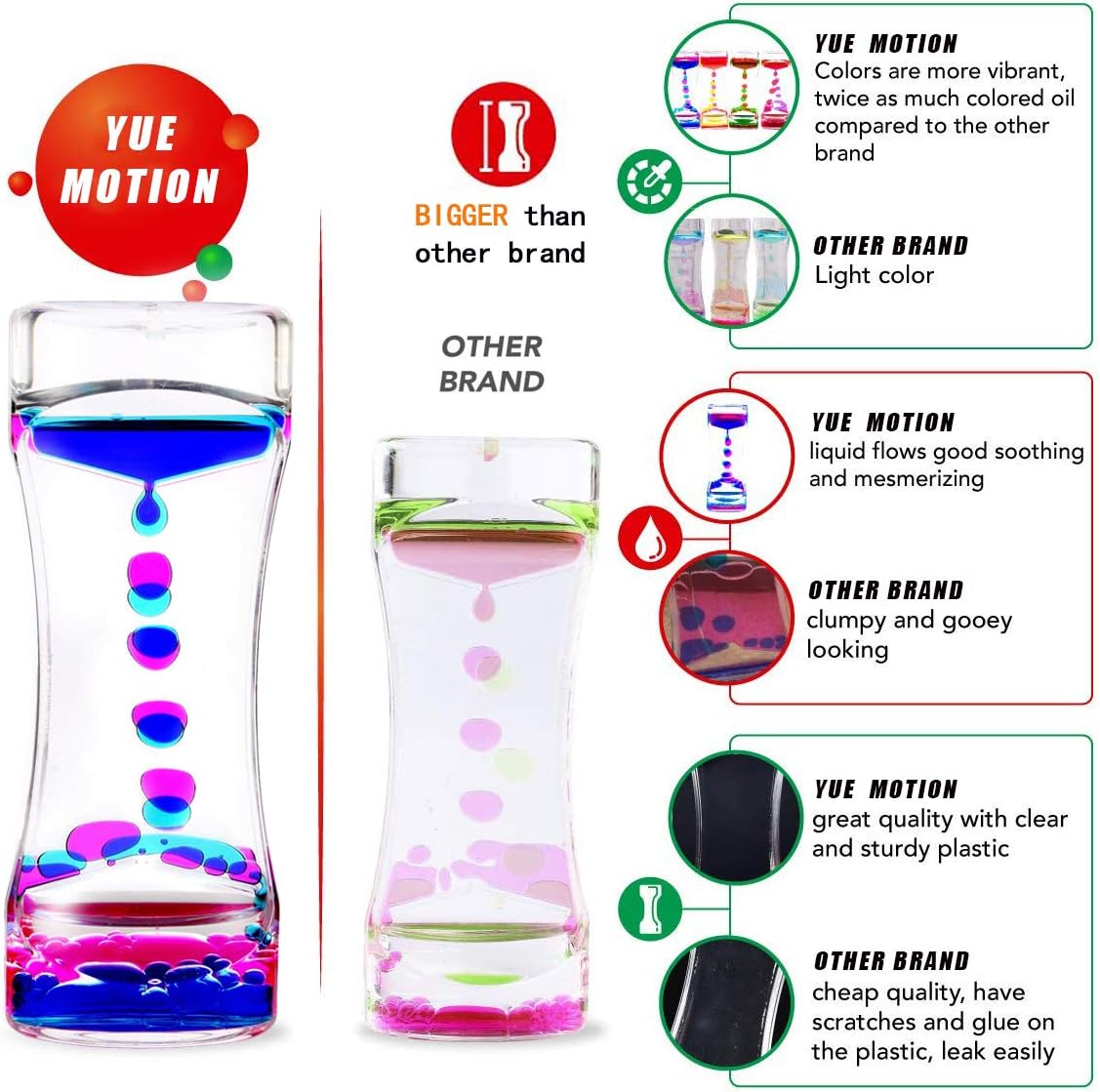 Product Details:
Material: Special Oil,Glass, Acrylic

Size:13.7 x 5.5 x 3cm/ 5.39 x 2.16 x 1.18 inch (LxWxH)