9.4ft Real Rope Launcher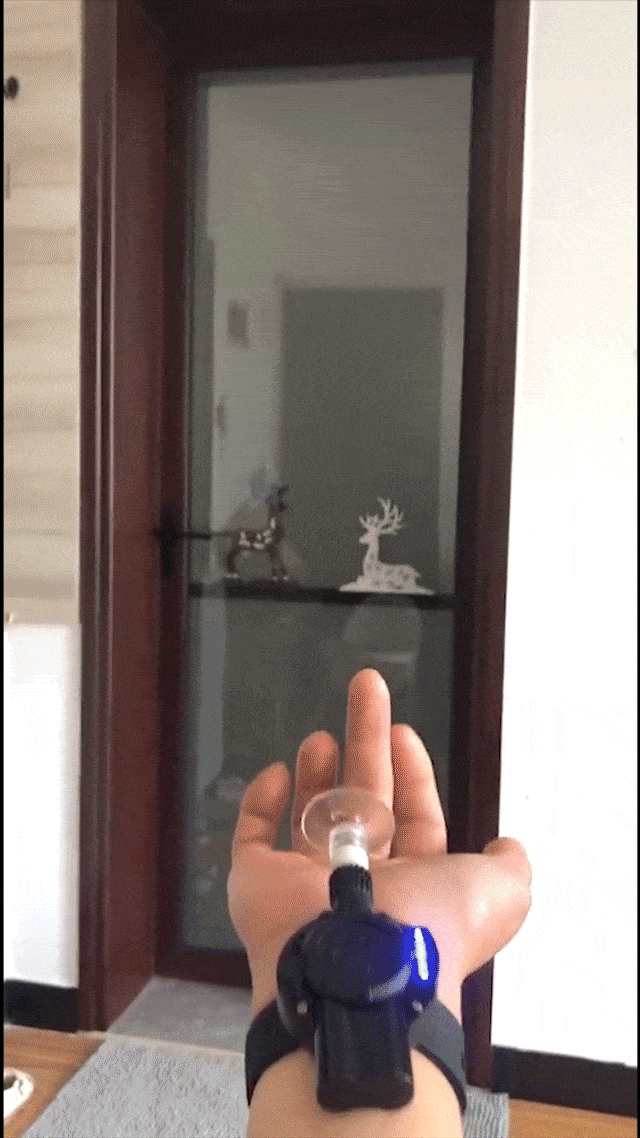 Well-Designed
This is a rebootable web shooter with an adjustable wrist strap for a comfortable fit that fires cobwebs, wear it to imagine yourself as your favorite superhero and mimic various scenarios, An essential spider web shooter toy for kids.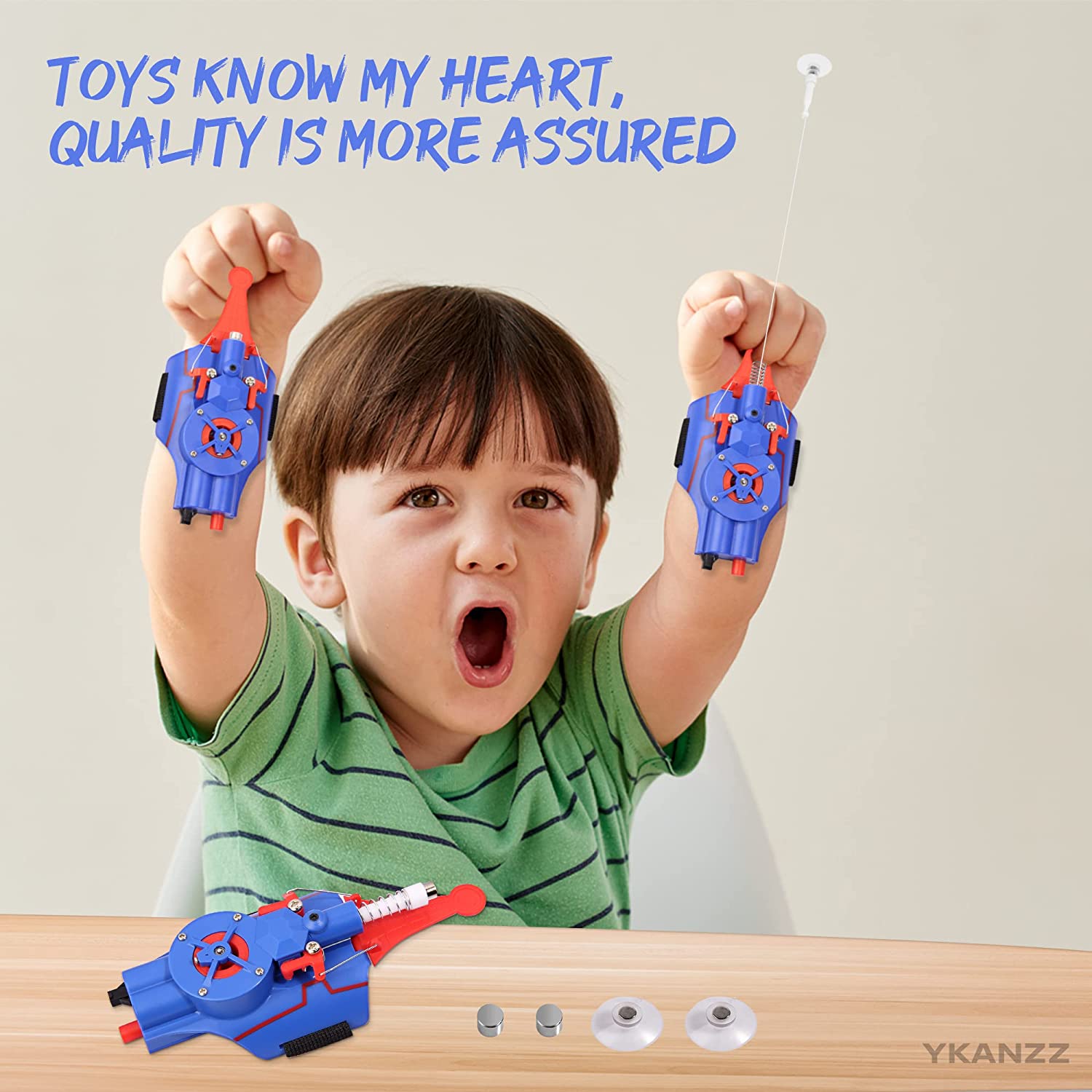 High Quality Product
The web shooters for kids,shaped using 3D printing, hand polished, eco-friendly. After many anti-drop tests, the quality is guaranteed, sturdy and tightly stitched, durable, safe and reliable, flexible and easy to carry.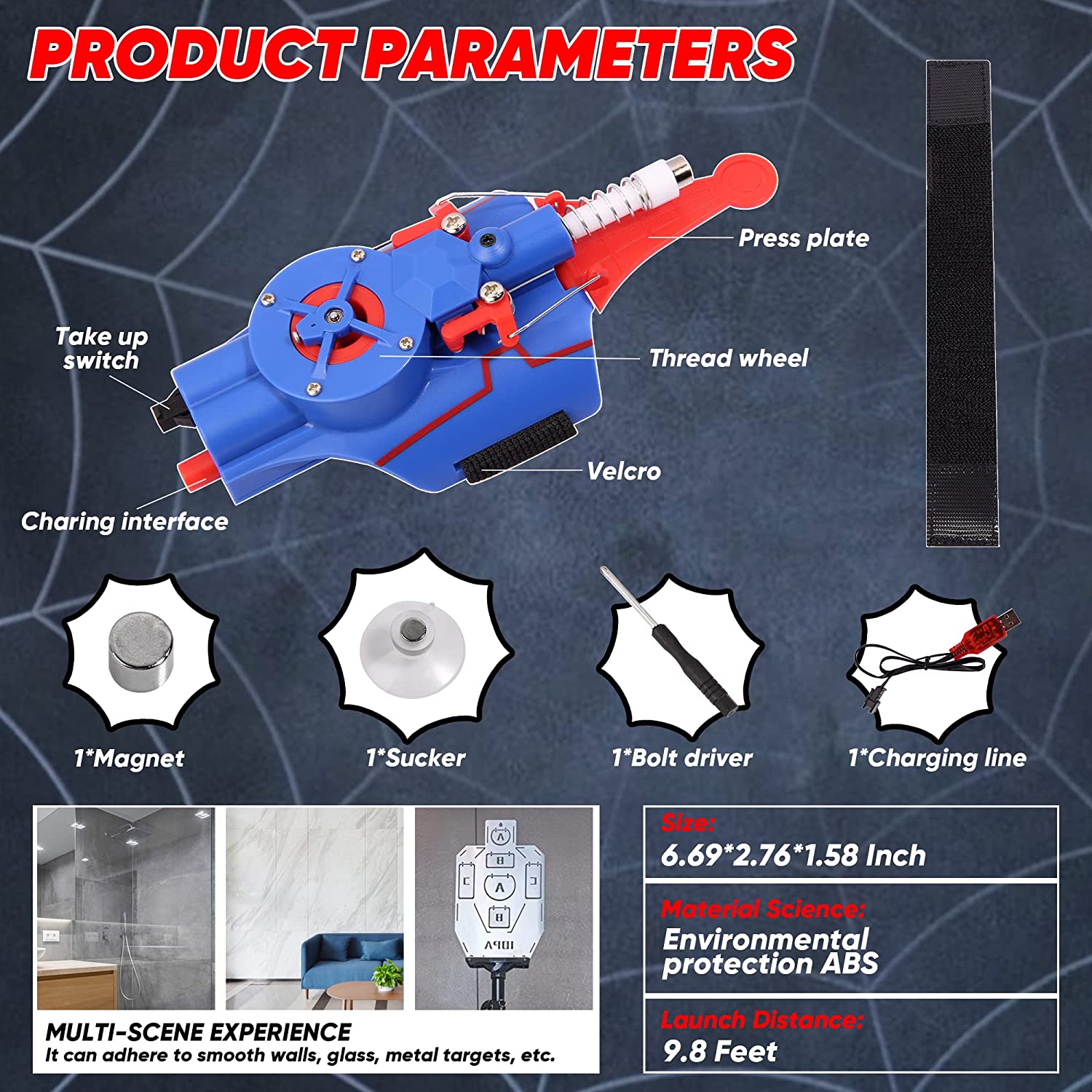 Easy to operate
Put the web launcher into the wrist and fasten the strap, use the middle finger to press the palm switch to aim at the object, and long press the tail switch to fully retract the wire. After the wire is taken up, press the launching head to store the power ; after the power is stored, press the wire take-up switch again. If the web cable after launch is not long enough, there is no need to worry. It may be that the web cable is wrapped and stuck. You can use the provided screwdriver to unscrew the screws on the transmitter, remove the network cable and rewind it again.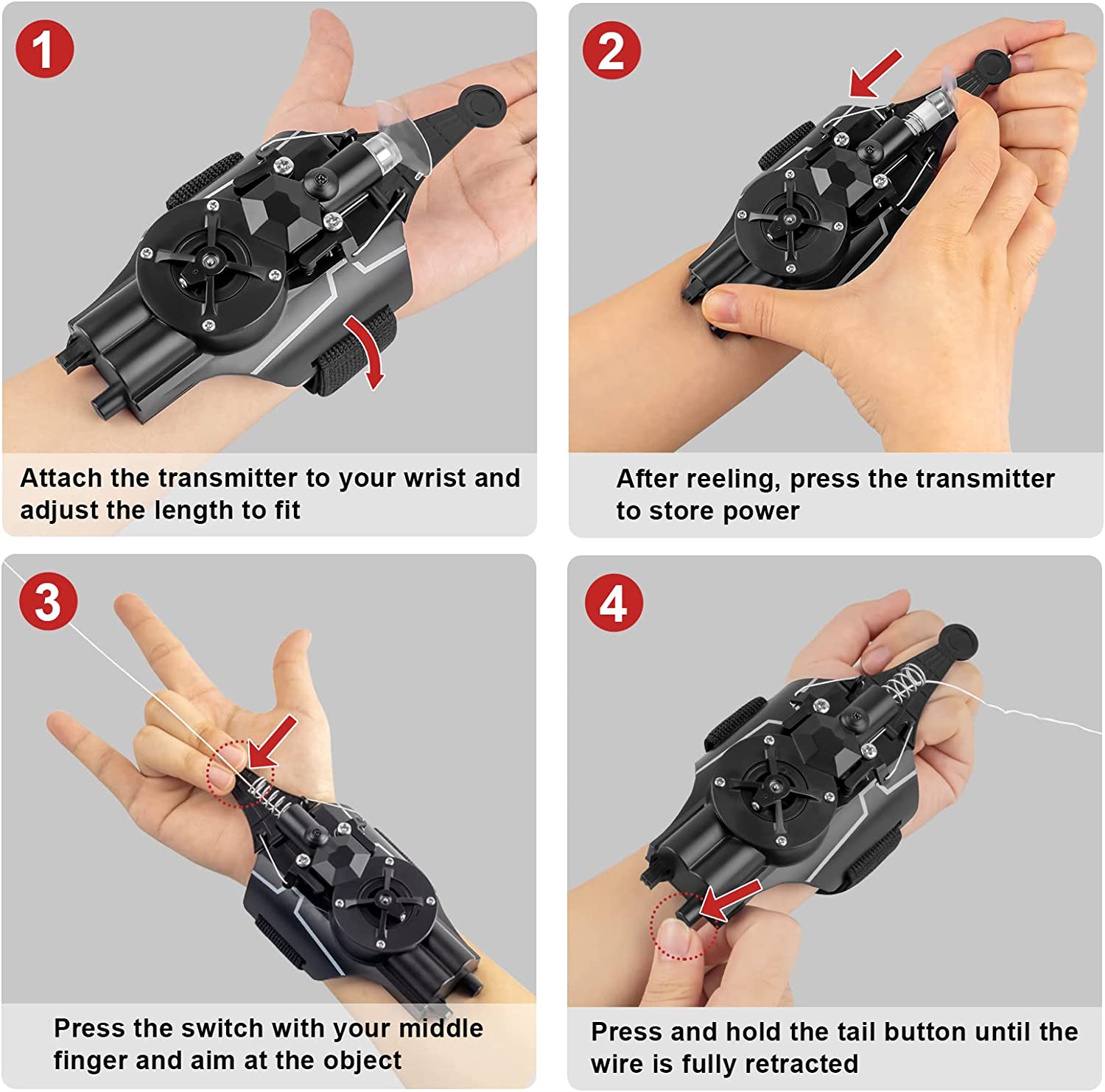 Interesting and multiple ways to play
Lightly press the transmitter switch to shoot, the spider web shooters effective distance can reach 9.4 feet, the magnetic head with magnet can be attached to iron products after launching, and the suction is super strong, so there is no need to worry about losing it. Using suction cups instead of magnets, the head can be attached to smooth surfaces (such as tile, glass, iron).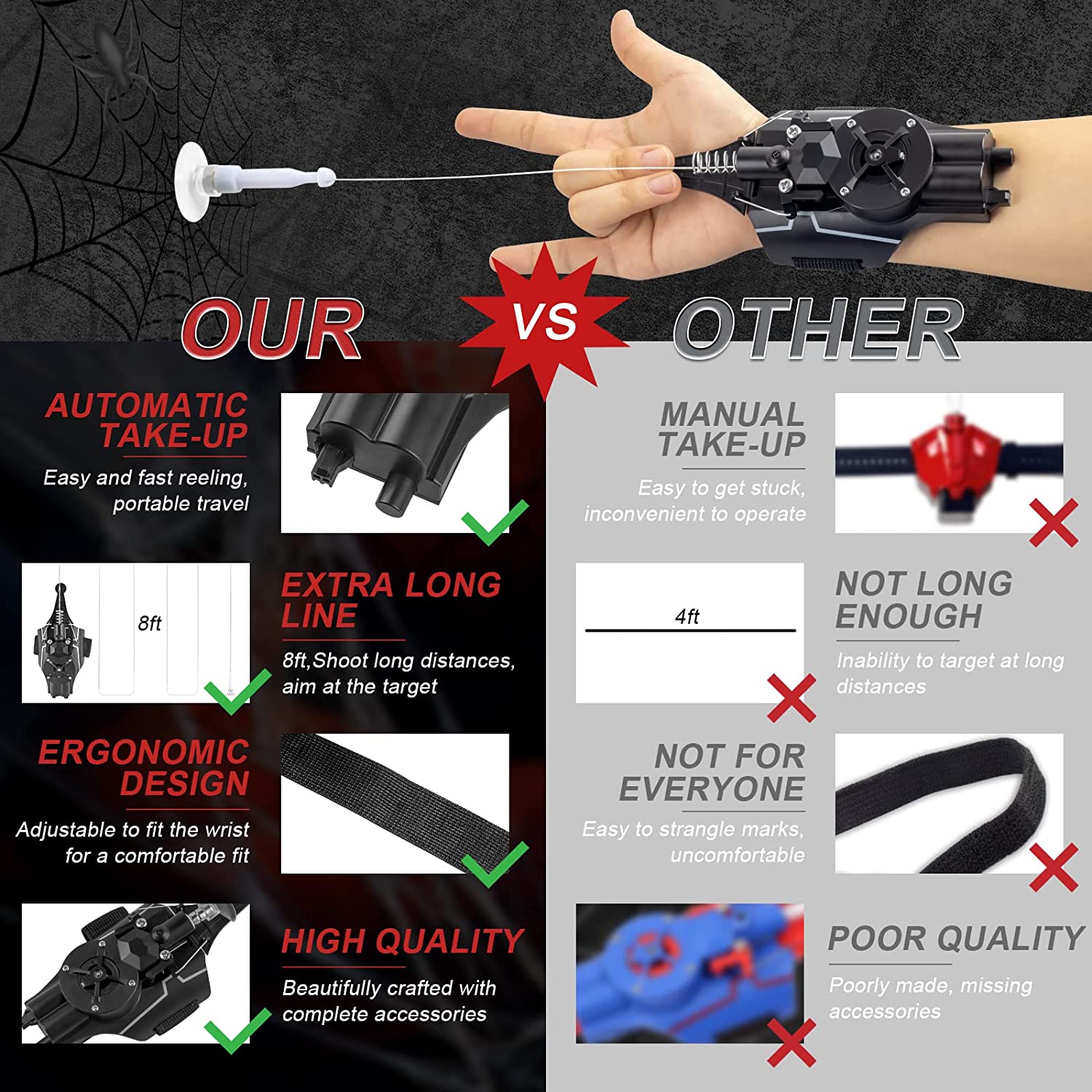 Perfect Gift
For fancy dress parties, interactive games, cosplay, Halloween party nights, stage shows, everyday items or other occasions, web shooters for kids,etc. If you have any questions, please feel free to contact us. We will reply you within 24 hours and offer you the best solution.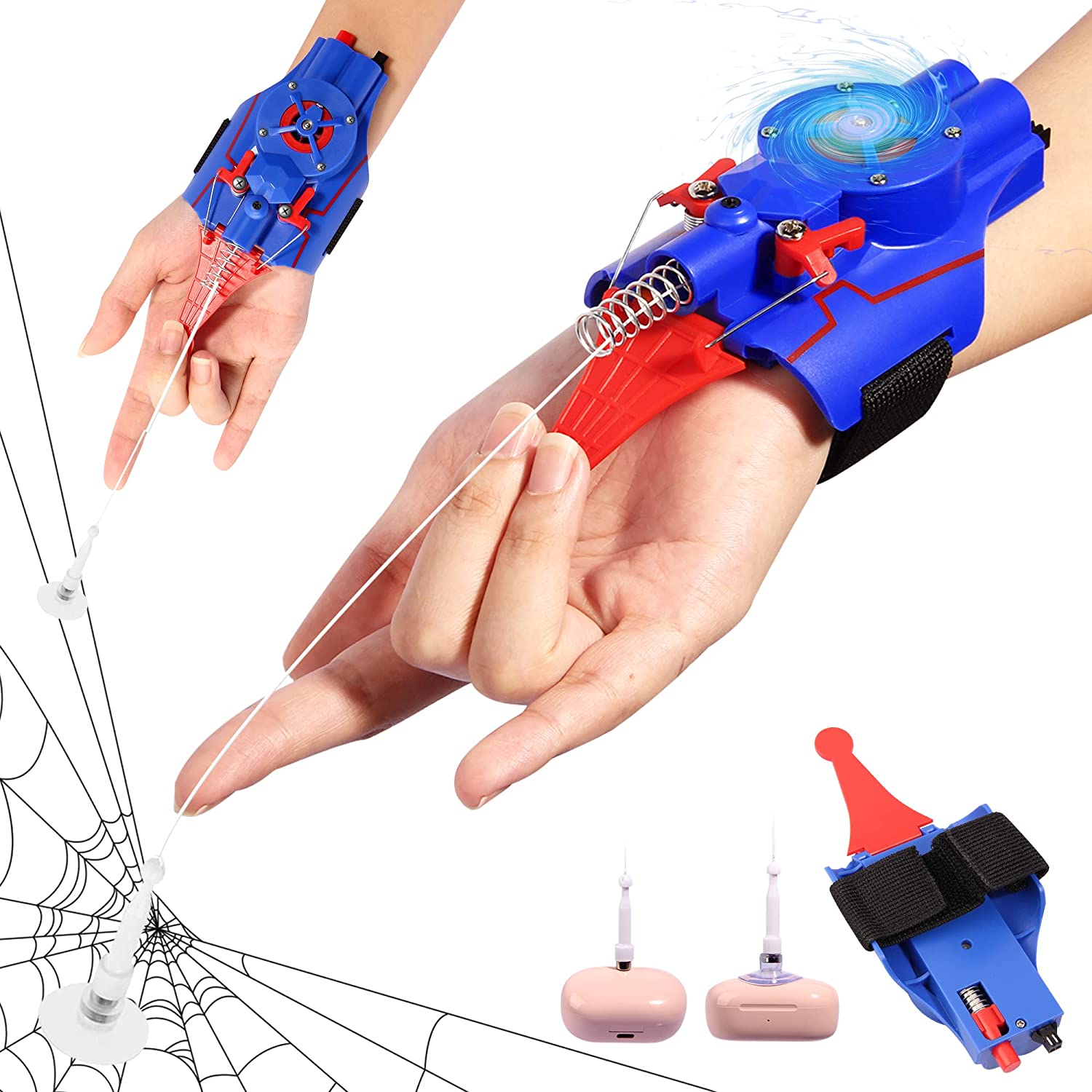 Product Description
Web Shooter, 9.4ft Real Rope Launcher - Can Grab Small Objects, USB-Charging Launcher Wrist Strap Accessory for Cosplay, Spider Web Shooters for Kids that shoot real webs (Black)
Products include
Emitter*1
Suction cup*5
Glove*1
Magnet*5
Instruction book *1
Screwdriver*1
Magnet bumper*5
Charging cable *1