This ballpoint pen has multiple functions, comes with bubble water, has a glowing effect, and has cute roller stamps and flat stamps for smooth and clear writing.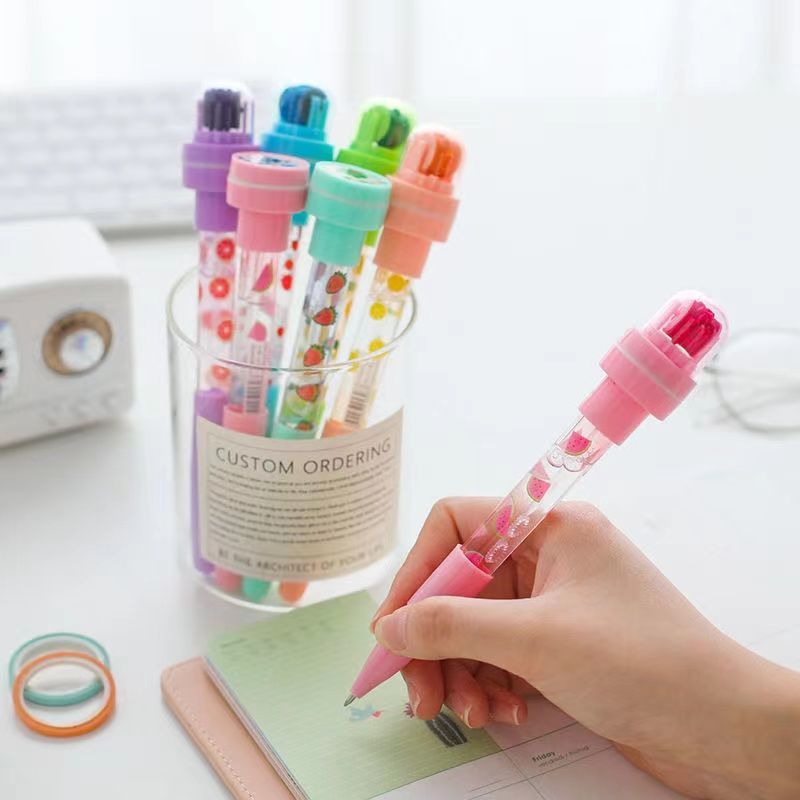 0.5mm gel pen tip, writing ballpoint pen. Writes smoothly without spilling ink.
Comes with bubble water, just twist it to blow bubbles.
With luminous effect. Writing press ballpoint pen with lighting effect, fun and interesting.
wo kinds of seals. Cute and lovely roller seals, flat seals with clear patterns and vibrant colors.
Specifications:
Material: PVC
Size: 17*2.5cm
Weight: 25g