A great gift for gamers or fans of the famous plumber.
Each press of the officially-licensed block is accompanied with an authentic coin collection sound from the video game.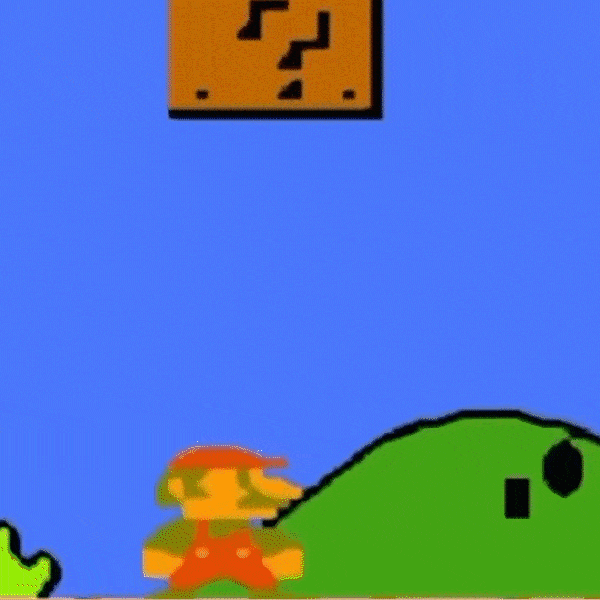 A 3.94in light (approx. 10cm), this is a miniature icon from the much loved games, and is ideal for bedrooms or desk spaces at home or work.
The Mini Question Block is serious geek chic decor, and adding it to any room will give you gamer cred and a boost of happiness every time you see it.
Set the mood by turning it on with a tap on the top, and it will warmly glow whether it looks like World 1-1 or World 3-2 outside. This light makes a heavy impact, on or off.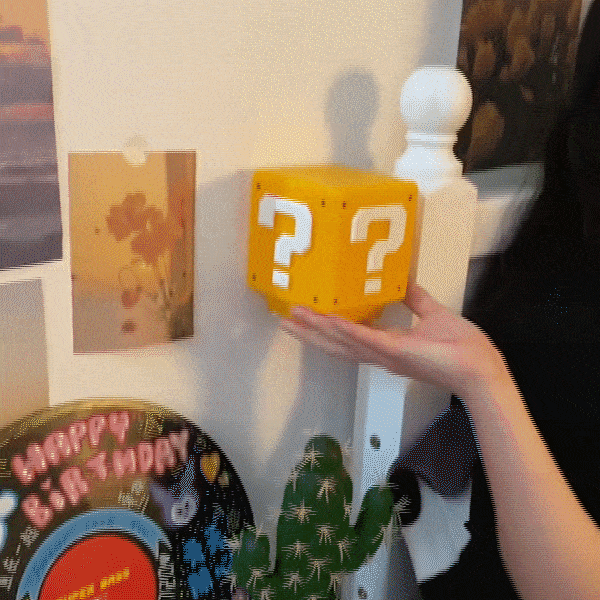 Small but still super
The Mini Question Block Light stands at H: 10cm x W: 10cm x D: 11cm. This portable powerup is powered by USB, so you can take it with you when you're informed the princess is in another castle. Put the light in your bedroom, office, or anywhere else a plumber might need a special item.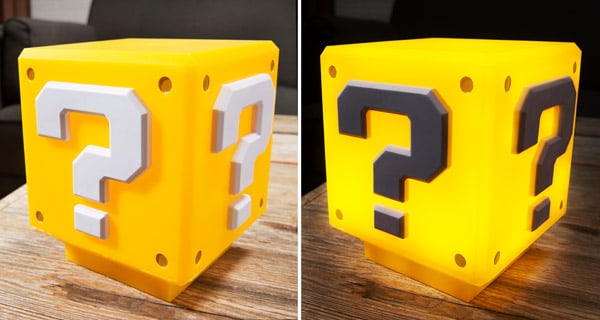 Features:
Mini Question Block Light
Cube shaped yellow light
Embossed with grey question marks
Official coin sound effects
Powered by USB charge
Free-standing
Material: Plastic+electronic accessories
Dimensions: H: 10cm x W: 10cm x D: 11cm
Package included
1 X Question mark light
1 X USB Cable
1 X User Manual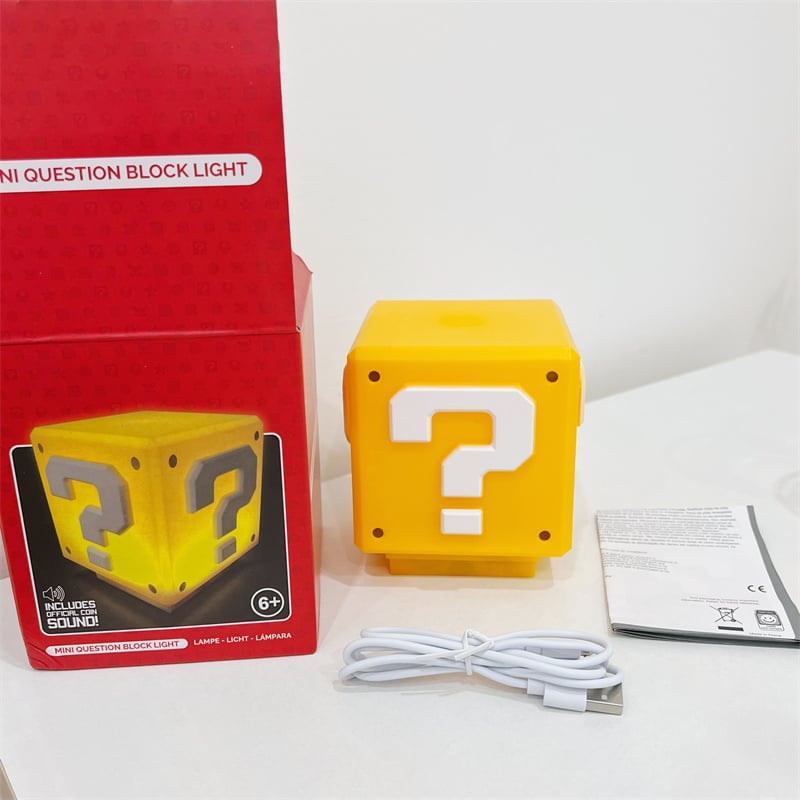 Frequently Asked Questions
Question: How do I replace the light bulb when it inevitably burns out?
Answer: Since the illumination inside the Mini Question Block Light comes from super long-lasting LEDs, that's not a scenario you'll need to worry about.
Question: Can I mute the sound?
Answer: The sound always accompanies toggling the light on or off.