Bath times will never be the same again! Your little one will always want to take a bath just to play with our swimming frog toy. This Frog Toy is made of non-toxic silicone material that is safe for kids and adults.
Simple and easy to play with pop fidget toys, Just press the little bubble and bubbles can make a slight & pleasant popping sound, a great Frog designer kids toy.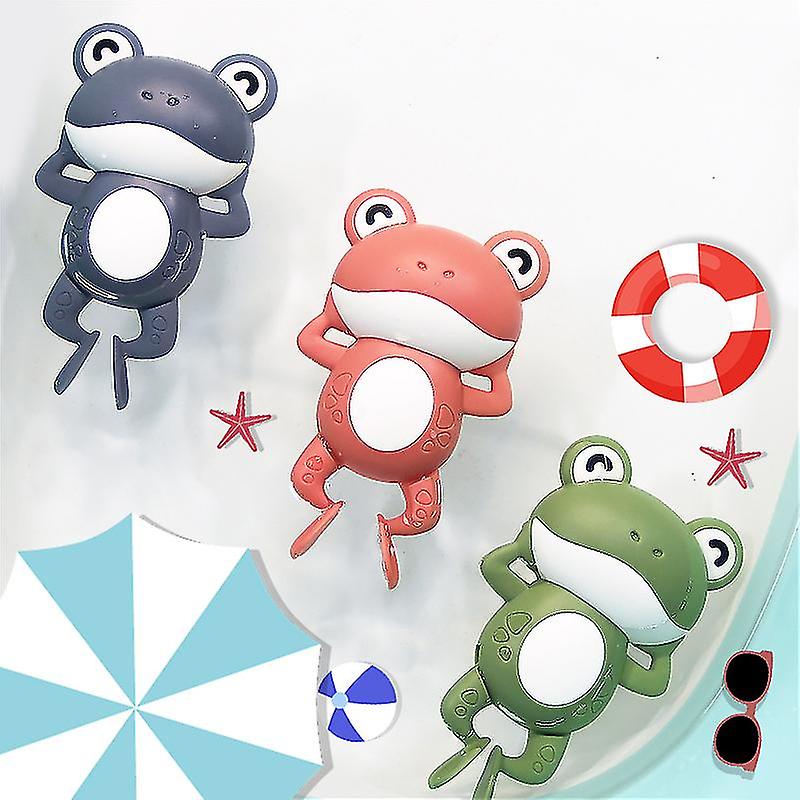 Features:
Funny to Play: A lot of fun. The beautiful appearance and bright colors will attract your child's attention. These cute pet bath toys will bring more fun to your children.
Improve Baby's Athletic Ability: Playing with these rope bath toys can improve your baby's athletic ability. This way your baby will fall in love with bathing.
Cute Design: These baby bath toys look very cute and the size fits little hands and little fingers. The clockwork is at the bottom of the toy.
Safe Material: Made of environmental protection plastic, safe, non-toxic, durable and non-fading.
Good Buoyancy: The best swimming rope toys have super buoyancy. Yes, we are excellent swimmers.
Specification:
Material: Safe Eco-friendly ABS
PACKAGE INCLUDE: