Why this product for you?
It comes with a wooden board and 10 matching pucks in black or white. The purpose is simple: with one hand, you use the elastic rope to catapult each puck through the gate and into your opponent's area. The pucks may be propelled only by using elastic. It may sound easy in the beginning, but this interactive game will challenge your kids to develop their fine motor skills, hand-eye coordination, focus, and concentration.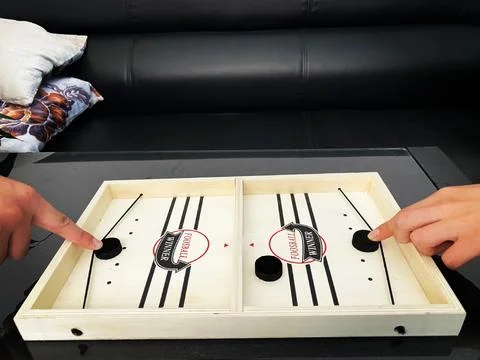 Instructions for use:
1. 2 player game
2. Start the game and place five pucks on each side of the board. Slide both ends of the elastic band into the side grooves so that they snap into place. The two players applauded the "High Ten" style to start the game.
3. The player uses an elastic band to launch the puck from the door until there is no puck next to it. Players don't turn, they just refill and shoot as fast as possible. Whoever clears the board first wins.
4. Extra Punisher Game Variations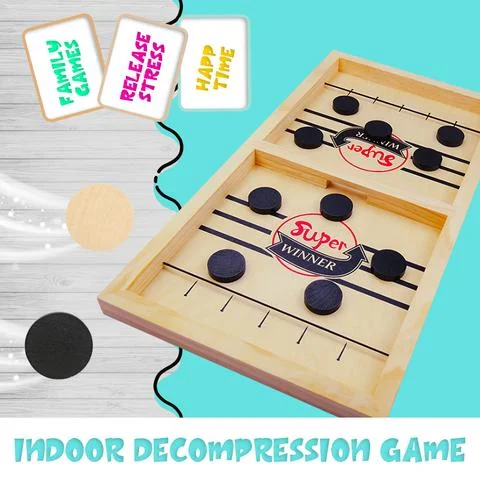 Some of the amazing features of this product:
Compact and lightweight design
Ideal for kids above the age of 12
Made with 100% natural wood
Durable and resistant
Board size: 14 x 9-inch
Fast-paced action game
Easy and fun to play
Unique present for kids and adults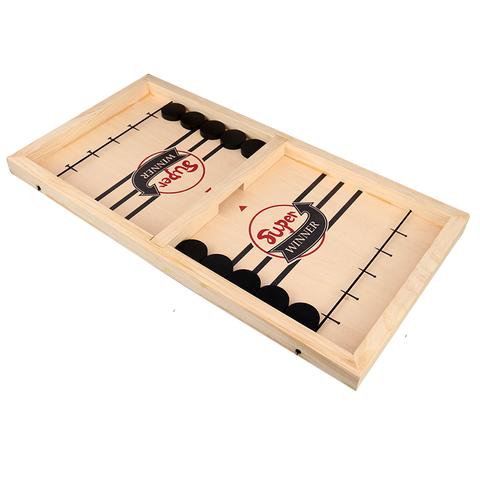 The complete set includes:
1 x Wooden Board with 2 Elastic Strings
5 x White Pucks
5 x Black Pucks
Let the fun begin with this amazing sling puck game!